Poll results: You chose the most important Google product ever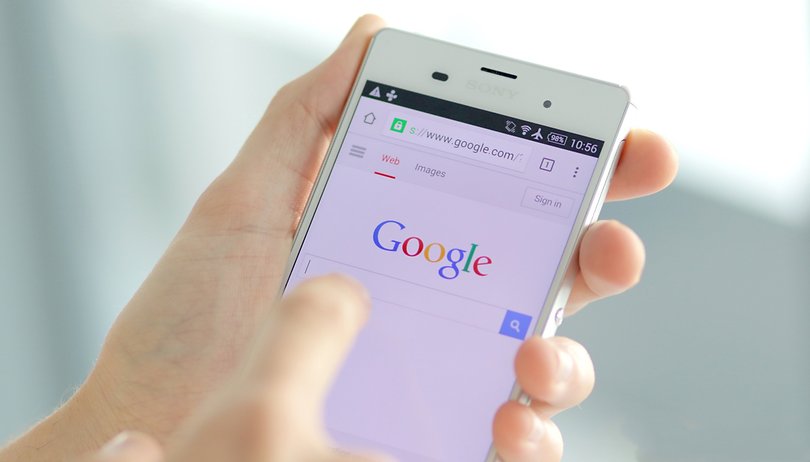 Last week saw Google's 20th anniversary and we marked the occasion by asking AndroidPIT readers what they think the biggest milestone in the company's history was. The results are in! Here's what you chose.
Our shortlist was compiled with a variety of Google products and milestones spanning from the first search in 1998 to the launch of Google Assistant in 2016. The list features Maps, Gmail, Android and even Google Glass.
Gavin Runeblade said in the comments: "personally place it somewhere back in 1998 when they moved off of the Sun architecture and deployed their own proprietary architecture." The sentiment was echoed by several other readers, including Fullmetal Jun, but Albin Foro offered one of the most interesting personal takes: "At the time my company's recommended search was, pretty typically, Altavista. I stumbled across the new "Google" and it was night and day for getting right results first try on the first page."
It will come as no surprise, then, that the most important milestone in Google's 20-year-history, as chosen by AndroidPIT readers, was indeed Google Search in 1998 with 22% of the vote. Here is the full list of results: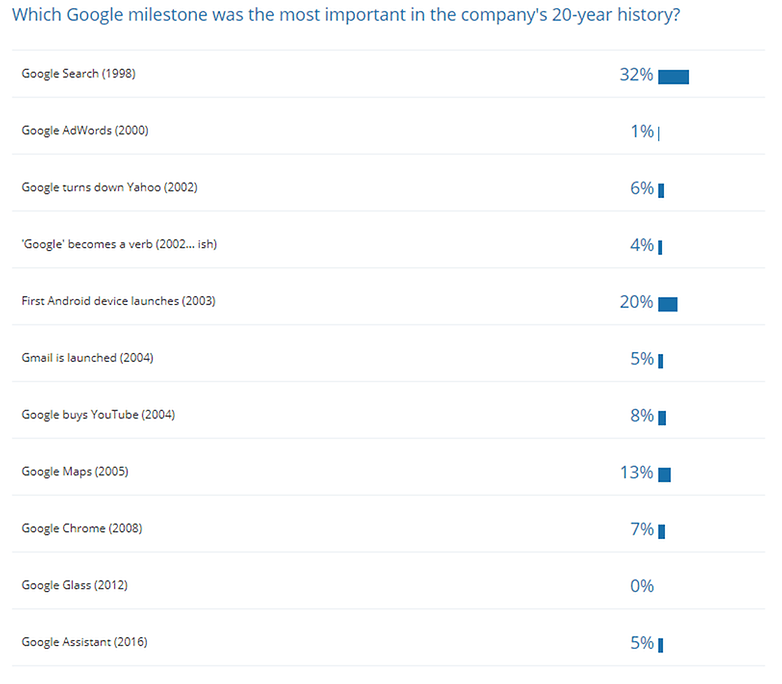 The second most popular choice, with 20% of the vote, was the launch of the first Android device in 2003, which would be high on our list too! In third place, with 13%, was the first Google Maps in 2005.
Google Glass, which launched in 2012 and is now discontinued, did not get a single vote.
Is there anything missing from our list that you think is an important milestone in Google's history? Let us know in the comments below.