iOS 17: Here Are the New Features Coming for Your iPhone in 2023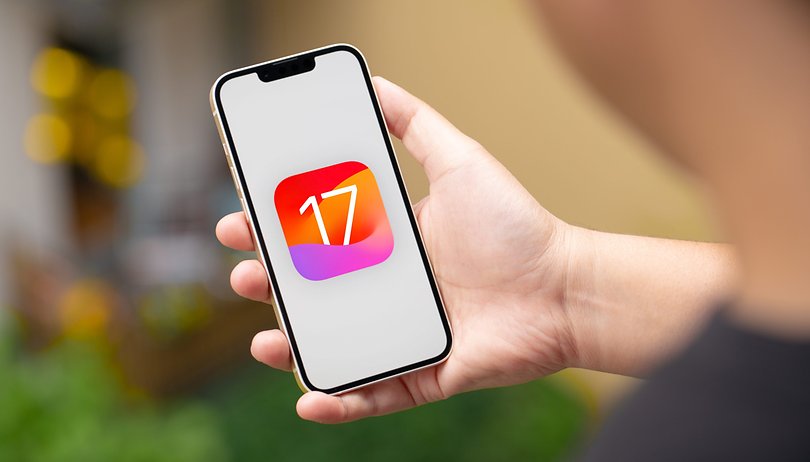 Despite taking a back seat to Apple's investments in AR/VR, iOS is still the centerpiece of the company's best-selling product. For 2023, iOS 17 is the update scheduled to reach iPhones in the second half of the year. Keep reading to find out all about the new features, which iPhones will be updated to iOS 17, and how to install the beta test versions.
iOS 17 release date
iOS 17 was announced on June 5, at WWDC 2023, with a showcase of some of the new features in development for the operating system. Apple started distributing a test version for developers immediately after the event and will release a public beta test in July, before the promised fall stable release.
In the meantime, Apple releases a number of beta updates, culminating in the stable iOS 17 version, traditionally in September, which should launch simultaneously with the still unannounced "iPhone 15" reaching store shelves.
iOS release schedule
| Version | WWDC announcement | Public beta | Stable release |
| --- | --- | --- | --- |
| iOS 17 (2023) | June 5 | July | "fall" |
| iOS 16 (2022) | June 6 | July 11 | September 12 |
| iOS 15 (2021) | June 6 | June 30 | September 20 |
| iOS 14 (2020) | June 22 | July 9 | September 16 |
| iOS 13 (2019) | June 3 | June 24 | September 19 |
| iOS 12 (2018) | June 4 | June 25 | September 17 |
iOS 17 confirmed new features
During the WWDC 2023 keynote, Apple revealed some of the iOS 17 highlights. As in previous iOS versions, some of the presented features will be rolled out after the iOS 17 stable release, and some could be dropped entirely.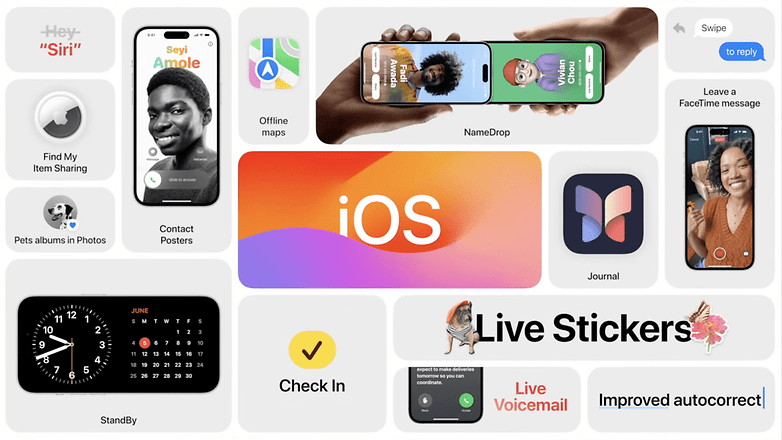 New accessibility features
Previewed on World Accessibility Awareness Day, Apple officially announced a bunch of accessibility features scheduled to arrive in iOS in 2023. Those include better support for users with cognitive disabilities—including high contrast and large text buttons—live speech to transform text inputs into audio during calls, a feature to create a personal synthesized voice, and more.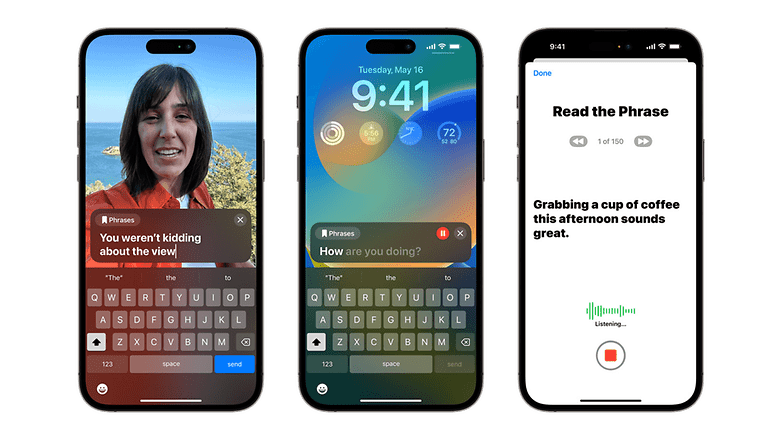 Some of the new features will also be available on Apple's other operating systems—iPadOS, watchOS, macOS, etc.—and are designed to improve not only the lives of people with different types of disabilities but also their supporters and other people looking for a more customizable experience with their devices.
No more free developer beta installs for regular users
Until the iOS 16.4 update, iPhone owners could install operating system beta versions rather easily using the configuration profile files. A few weeks before the iOS 17 unveiling in WWDC 2023, Apple finally closed that loophole, enforcing its official policy of making developer beta OS versions available only for app makers.
Starting with the 16.4 release, developer betas require the Apple Developer Program (ADP), with an annual fee of 99 dollars. Previously, configuration profiles could only be downloaded by enrolled developers but the files could then be used by anyone. Some sites even specialize in offering beta profiles, such as BetaProfiles.dev.
As a positive side effect, iPhone users running iOS 16.4 will have to follow an easier procedure to install iOS betas we teach further on this page. Betas will only be made available for applicable Apple IDs, Users with both a developer and regular ID will need to be signed in with the account associated with the ADP plan to install developer betas.
Find My privacy updates
Apple also announced changes coming to its AirTags trackers to prevent their usage for malicious intents, like stalking. The company announced with Google a common set of features that will warn users when an unwanted tracker is following them.
The Find My tracking network will also support sharing items between profiles, allowing, for example, relatives to track down each other's luggage. According to Apple, a single AirTag can be shared with up to five people.
Revamped FaceTime, Messages, and Phone apps
Apple's communication apps received a larger focus than usual with iOS 17. Phone calls can have voicemails transcribed in real-time with the Live Voicemail feature, with all processing done on the device.
Contact posters will add a new layer of customization to caller ID and profiles, with the option to personalize images, font, and color, with memoji support. Posters not only show up in phone calls but also on third-party apps supporting the callKit API.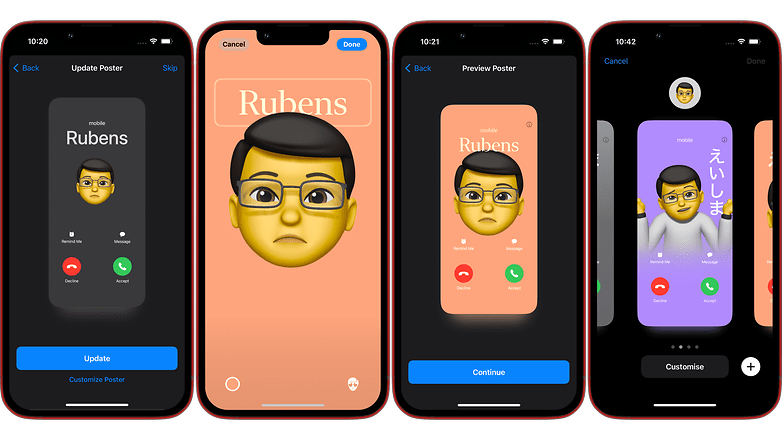 The FaceTime app will get a welcome upgrade by allowing you to leave an audio and video message whenever a contact doesn't answer a call. Also, calls will be spiced up with live reactions that can be activated with gestures. Oh, one more thing: FaceTime (with Continuity Camera) will be supported on the Apple TV 4K, showing the video call on the television.
The Messages app, meanwhile, will receive a redesign with a bunch of new features, allowing users to narrow search results with filters. get a "Catch up" shortcut to the last-read message on a chat or group, and more.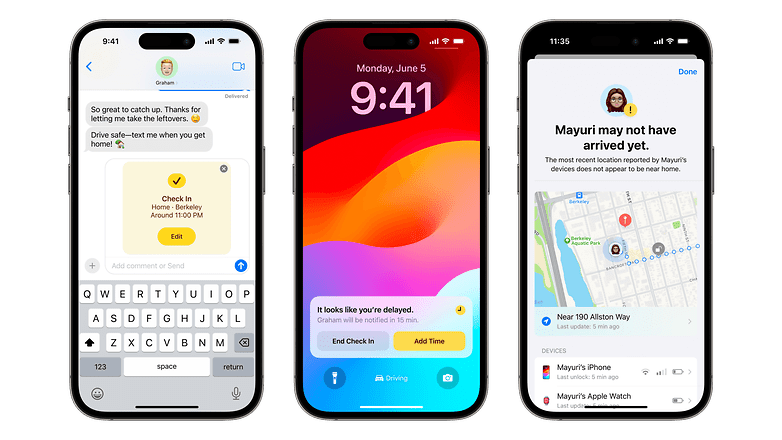 Audio messages will have the option to have a transcription, also done on the device. Another new feature, Check In will allow contacts to know when you have arrived at home or another destination. A detour can trigger a notification to a friend or relative.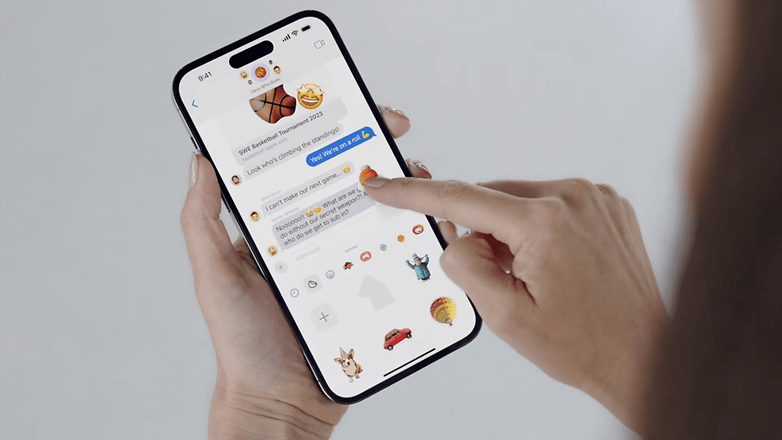 The redesign will also place shortcuts to third-party apps under the + button. Stickers, meanwhile, will be revamped with the option of creating Live Stickers to transform photos into stickers. And not only will stickers be available in third-party apps, but users will be able to react with stickers, similarly to how emojis work, with a new drawer on the keyboard for quick access.
NameDrop
AirDrop received an upgrade with NameDrop, using iPhones or even an Apple Watch. By placing the devices near each other, Contact posters display each user profile to ease contact information sharing. In the same proximity gesture, users can start a SharePlay session on compatible apps.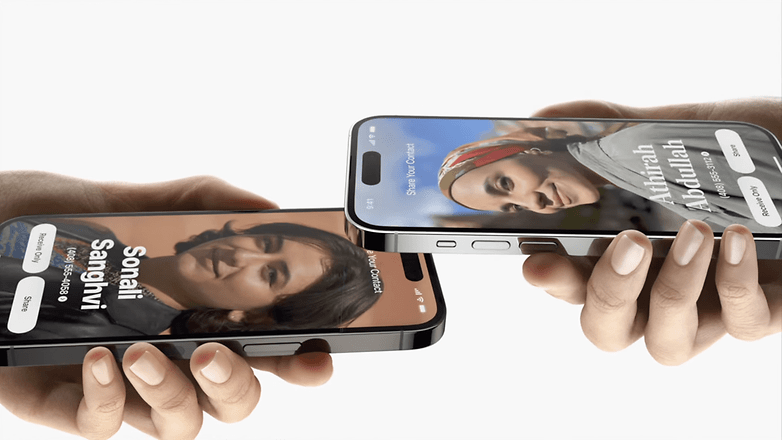 Input upgrades
The keyboard app also received some love on iOS 17. Autocorrect will be able to correct more grammar mistakes, with an easier way to revert corrections. Apple promises better resilience against mistakes, while dictation will support the Neural Engine to improve on-device dictation accuracy.
New Journal app for special moments
Using machine learning, photos, workouts, locations, music, and more can be presented in a cohesive way as a multimedia memory. As the name suggests, you can also add personal notes to journals. Think of it as a turbocharged version of the smart photo albums, with features designed to improve users' well-being.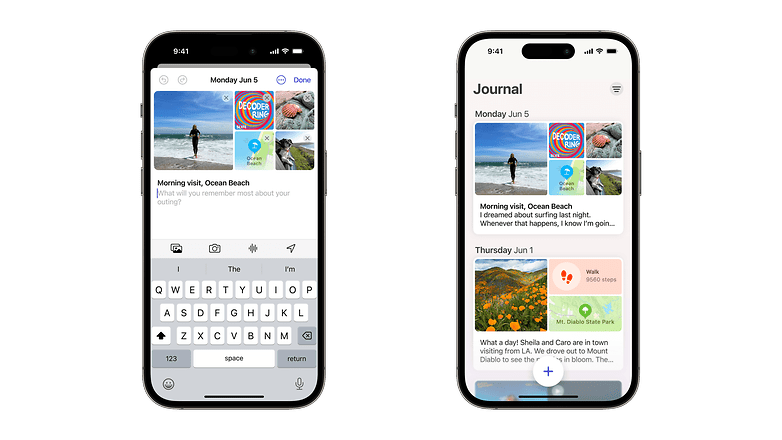 Stand By: A smart display mode for the lock screen
Rumors proved right about even further adjustments to the lock screen. While iOS 16 brought a design change with a bunch of customization options and widgets, iOS 17 can transform your iPhone while docked into a smart display when docked to a charger, not unlike an Amazon Echo Show, Google Nest Hub, or the defunct Facebook Portal.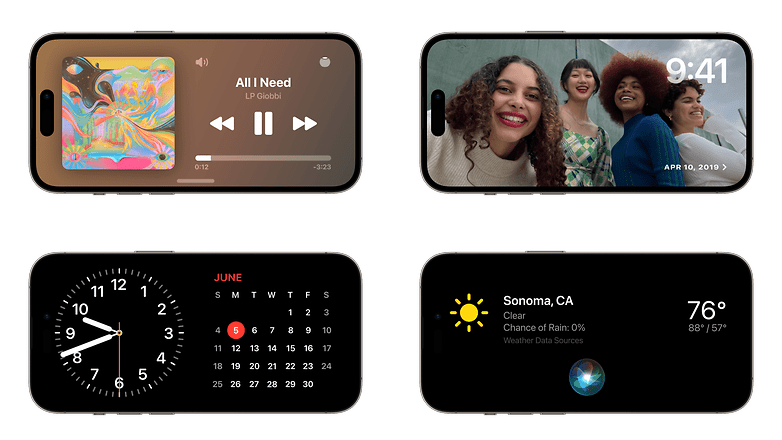 The feature will present big clock widgets, weather, calendar schedules, smart home commands, Siri access, or a selection of pictures. Additionally, users with multiple chargers can customize the Stand By feature to each of them, for an even more personalized experience.
Other iOS 17 changes
Better private browsing on the Safari browser.
Passwords and passkeys can be shared securely with a contact or group through the iCloud Keychain.
Apple Music subscribers will be able to share and edit collaborative playlists.
The Maps app will offer the option to store offline maps, with the stored data available for navigation, place location, and estimates for time of arrival.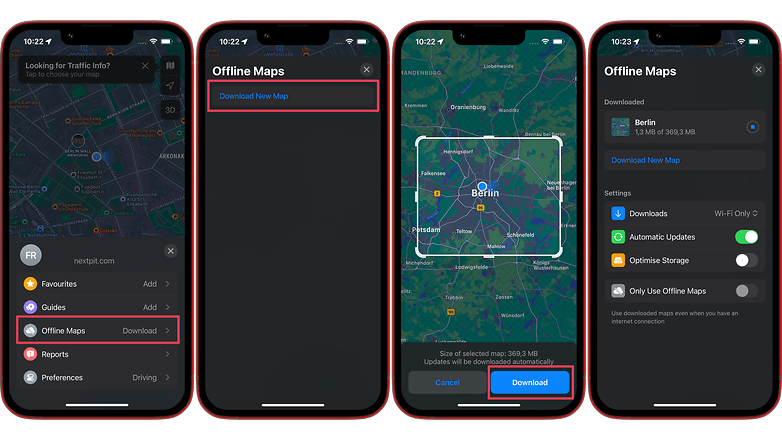 The Home app will save up to 30 days of activity history of compatible devices such as locks, alarms, and sensors.
Reminders will group similar items automatically, hopefully making it easier to find related groceries while shopping.
Siri will be triggered without saying "Hey".
The Photos app will be able to create albums for pets, and promises improved people detection.
The Health app will add features to improve mental health, with access to local resources.
Also on the health topic, the Screen Distance feature will use the TrueDepth camera to suggest viewing the phone a bit further away to reduce eye strain.
AirPods will support Adaptive Audio, Personalized volume, and Conversation Awareness features to customize audio settings and improve chatting with people around you.
Visual Look Up—used to identify signs, food, places, and symbols—will be available on paused video frames, instead of only pictures.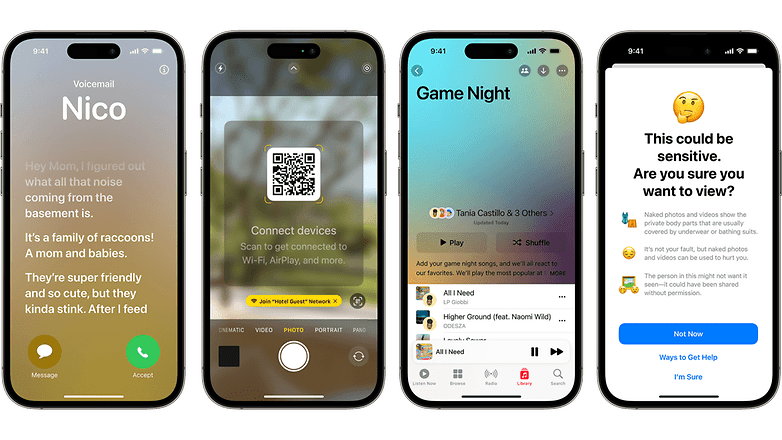 iOS 17 rumored new features
During the iOS 17 beta, expect to see further features tested and added before the stable release. We list below some of the rumored features coming to iOS 17 but, as with all rumors, take them with a pinch of salt.
Updated design for Control Center
With few changes since its debut, the Control Center is rumored to have a design revamp in iOS 17, at least according to a MacRumors source. The tipster didn't clarify what changes will be applied but is a safe guess to imagine that the icons and style could inherit the visual cues applied to the lock screen.
Alternative app stores
According to Bloomberg's Mark Gurman, iOS 17 will bring a change that would make Steve Jobs nuclearly furious. The journalist reported that a future iOS 17 update—e.g. iOS 17.1— will offer the option to sideload apps, just like on rival Android.
That change seems the result of the changes proposed by the European Union (EU), forcing closed systems to allow third-party app stores on their platforms. It is still unclear whether that change—similar to the USB-C standardization—would apply only in the EU countries, or also in the US. But such a change would certainly be announced beforehand, probably during WWDC 2023.
Next-generation CarPlay
This new feature was actually teased during WWDC 2022 (37min50s in the video below) but apparently depends on more than Apple's will. The Cupertino giant is promising a revolution in in-car infotainment, with the company's car interface able to "take over" all available dashboards.
Probably delayed due to the ongoing component shortages in the past years, the new CarPlay is expected to launch at the end of 2023 on models from a variety of brands, including Audi, Ford, Honda, Mercedes-Benz, Nissan, Porsche, and more. Let's just hope Apple's vision of a smooth "all glass" interface won't make roads more dangerous and less tactile...
Apple Vision Pro headset support
With Vision Pro, Apple is positioned to dip its toes in the Metaverse in 2024. Baby steps or revolution aside, support for the device should arrive in the mobile operating system for basic integration, similar to what happened to other gadgets like the AirPods, Apple Watch, and AirTags.
How to install the iOS 17 developer beta version
Starting with iOS 17—to be precise, during the iOS 16 updates—, Apple changed how it distributes development releases of its operating systems. Now, the company is enforcing its policy of only Apple IDs enrolled in the Apple Developer Program having the option to install iOS developer beta versions.
The Apple Developer Program (ADP) includes access not only to the iOS beta versions but all of the company's beta OS releases—iPadOS, macOS, tvOS, and watchOS. Besides a valid Apple ID account, the program requires an annual payment of 99 USD.
To install the iOS 17 beta OS, you will need to be logged in on a supported iPhone with the same Apple ID enrolled in the ADP, and then simply follow these steps:
Open the Settings app.
Tap on Software Update.
Choose Beta Updates.
Select the developer beta option.
Wait for the download and installation, then restart the phone when asked.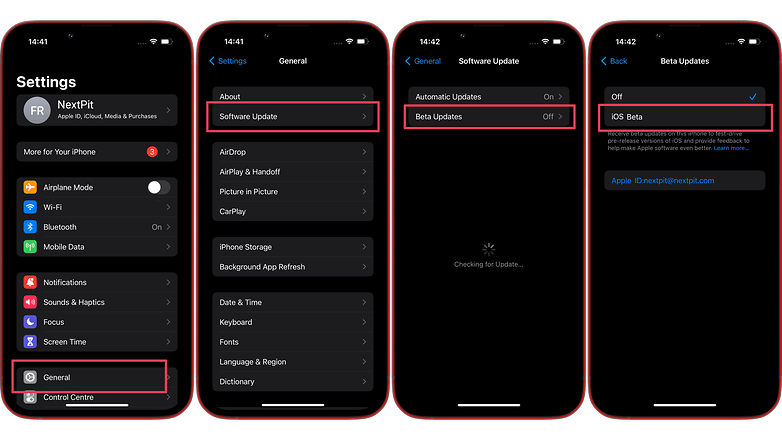 iOS 17: Supported iPhone models
After dropping support for three iPhone models in iOS 16, Apple was a little bit more conservative when it comes to iOS 17 support in past iPhone generations. The 2023 operating system will be available for the iPhone XS/XR models and newer, released in 2018 with the A12 Bionic SoC, dropping the iPhone X and iPhone 8 models from iOS 17 compatibility. Check below all the iPhone models compatible with iOS 17:
And there you have it, are you looking forward to testing iOS 17, or will you take the more conservative approach of waiting for others to test it and only installing the stable release? Also, comment below about which new feature caught your attention the most!
---
Article updated on June 6th, 2023 with the new screenshots and features from the iOS 17 developer beta.