The best smartphones you can buy in 2022
Update:

Updated September 2022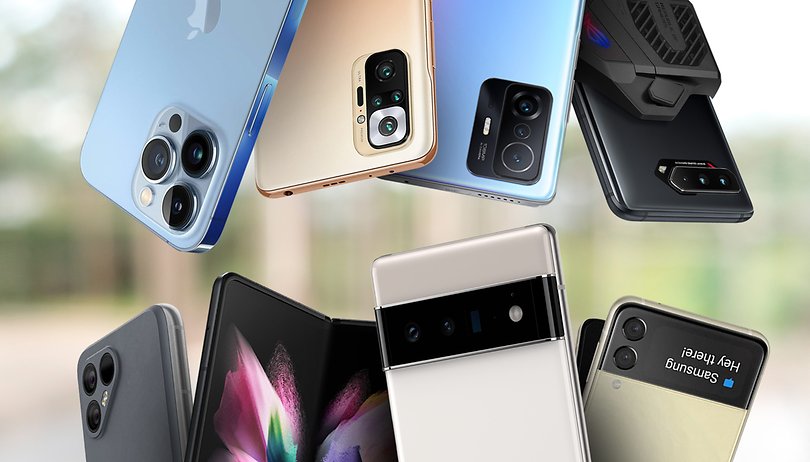 Do you have a rather juicy budget and want to treat yourself to a new high-end smartphone? Choices like the Galaxy S22 Ultra, iPhone 14 Pro, or ROG Phone 6 Pro are just some of the models that we have selected for you in this list of the best high-end smartphones available in 2022. NEXTPITTV
The best smartphones in 2022 compared
Best smartphone
Best camera phone
Best value-for-money
Best foldable phone
Most eco-friendly
Best gaming phone
Device
Image
Pros

Excellent 120Hz QHD+ display
Very elegant sleek and square design
More consistent S Pen integration
Still the champion when it comes to versatile photos
Unrivalled Android update policy

Dynamic Island is much more than a gimmick
Excellent display
A16 Bionic SoC is incredibly fast and comparatively easy on the battery
48-megapixels camera performance

Perfectly calibrated screen
Fast 120 watts charging (yes, it is fun)
Efficient 108 MP main camera lens
microSD port and 3.5 mm jack
Adequate battery life
Plain but neat design

The hybrid tablet/smartphone form factor remains relevant
Neat design and excellent finish
More discreet and rigid hinges
Efficient and versatile triple 50 MP camera module with 3x optical zoom
Very solid battery life
Good performance
4 Android updates and 5 years of security updates
IPX8 rating

Possibly receive up to 6 years of software updates
Sustainable device
Made under fair working conditions
Surprisingly good camera performance
Feels well-made
Good battery life

Well-calibrated AMOLED screen with a refresh rate of 165 Hz
Large 6,000 mAh battery with excellent battery life
Very cool and fully assumed gaming design
3.5 mm jack and IPX4 rating
The second USB-C port is placed on the edge
Effective temperature control and X mode really boosts performance
ROG UI gives you full control of the device

Cons

Disappointing Exynos 2200 performance
Poor battery life
Fast recharge is not fast enough and the $60 charger is not included
Expensive price
Basic 8 GB RAM/128 GB storage configuration is too limited

The Always-on Display is a bit annoying (but can be turned off)
No fast-charging
No SIM card slot

Camera module is not very versatile and disappointing at night
Update policy is too limited (Android 11 by default)
IP53 certification is limited
No wireless charging
Adequate performance, but not mind-blowing
Ugly Forest Green color

Under display selfie camera is disappointing
HD+ resolution of the cover screen is too low
Cover screen is still a little bit too narrow
25W wired charging is too slow
No 3.5mm audio jack

Comparatively expensive
Rather large and heavy
LCD display with a teardrop notch
Lags technically behind similarly priced smartphones

The camera module is neither groundbreaking nor versatile
The rather limited update policy
The expensive price

Rating

Read the Galaxy S22 Ultra review

Read the iPhone 14 Pro review

-

Read the Galaxy Z Fold 4 review

Read the Fairphone 4 review

Read the ROG Phone 6 Pro review
Check offer
Selecting a high-end smartphone means getting the best screen, the best performance, and the best camera possible. In recent years, high-end smartphones have become more and more premium, be it in terms of design, technical specifications, or price.
In this selection, we have classified smartphones into different categories in order to meet different budgets and types of use. A gamer, for example, will not necessarily require the latest 200 MP camera. We have therefore targeted some of the main concerns one has when buying a smartphone.
Jump to:
Buying guide: Things to consider
Each year, smartphone manufacturers try to add exciting new features to their models, ranging from cameras to batteries and even the form factor itself. Below are a few tips on what to look for when buying a smartphone in 2022.
Main characteristics of current smartphones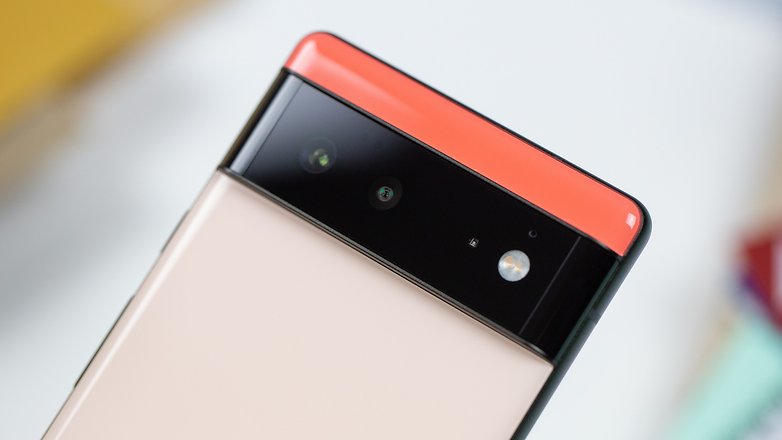 NextPit recommends: These are the best flagship smartphones in 2022
I presented in a comparative table at the beginning of this article concerning the best flagships in 2022. In what follows, I will approach the different smartphones one by one. Depending on the type of user, there is a perfect choice for everybody.
The best smartphone of 2022: Samsung Galaxy S22 Ultra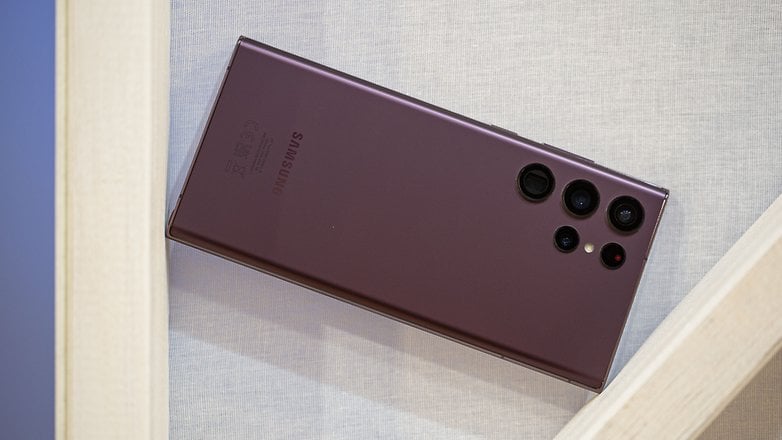 The Samsung Galaxy S22 Ultra is, in our opinion, the best high-end smartphone you can buy in 2022. Whether it's its screen, design, camera, or user experience, the Galaxy S22 Ultra offers the best balance by excelling on most of these points without having any real big flaws.
Compared to the Galaxy S22 and S22+, the S22 Ultra offers some exciting innovations. Samsung has managed to integrate the S Pen stylus directly into the smartphone body. That's right, 2022 essentially began with the launch of a new Samsung Galaxy Note. In addition, Samsung managed to improve the already powerful quad-camera module of the Galaxy S21 Ultra once again. The S22 Ultra offers larger sensors and should therefore produce better shots, especially at night.
The best camera phone: Apple iPhone 14 Pro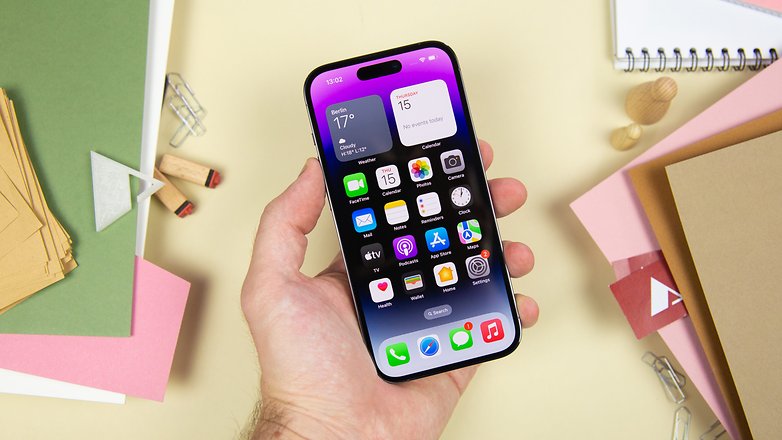 The iPhone 14 Pro is not the best iPhone, but also our best camera smartphone. Unlike previous years, Apple made significant changes by replacing the notch with the Dynamic Island in the form of a pill cut-out, but most importantly, a new camera system. The iPhone 14 Pro embeds a new triple camera module that is spearheaded by a new 48 MP camera.
The latest flagship of Apple takes very nice pictures by offering extremely natural renders that iPhone cameras are famous for. The colors are consistent between the different sensors and with the new 2x zoom introduced in the main camera, the ultra wide-angle can also capture macro shots while the telephoto lens excels with its 3x zoom. All these make the iPhone 14 Pro's camera system a very seductive proposition due to its versatility.
Apple has also had videographers in mind by improving the Cinematic Mode with the possibility of filming in 4K and the new Action mode which offers a greater stabilization of your videos.
Best value-for-money: Xiaomi Redmi Note 11 Pro+ 5G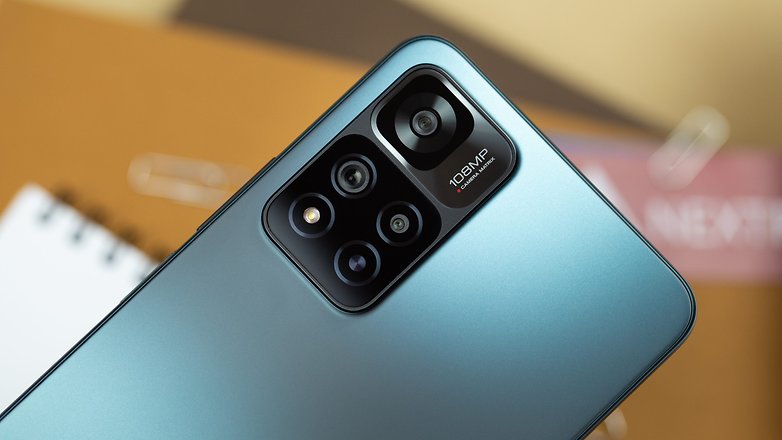 Yes, we managed to place a smartphone that costs less than $400 on this list of high-end smartphones. Antoine claimed that it is the best mid-range smartphone of Xiaomi of the year. The Note 11 Pro+ 5G features a MediaTek Dimensity 920 SoC, a high-end mobile processor, coupled with four Mali G-68 GPUs with 128 or 256 GB of UFS 2.2 storage and 6 or 8 GB of LPDDR4X RAM. We've seen more powerful, but it's got a lot going for it!
The plus points of this Redmi Note 11 Pro+ 5G is of course the 120 watts fast charging, which takes 5 minutes to charge from 0 to 40% of battery. The 6.67-inch AMOLED screen in Full HD+ resolution offers a refresh rate of 120 Hz and a brightness of 700 nits.
When it comes to cameras, the primary lens of the Redmi Note 11 Pro+ 5G has a wide-angle camera with a 108 MP resolution. This is a lot for a smartphone that costs less than $400. For Antoine, this smartphone did very well under almost all conditions, and the SoC also allows you to shoot in 4K, which other Redmi Note 11s are incapable of. This is what makes the difference and will allow the amateur videographer to be able to film at any time.
Best foldable smartphone: Samsung Z Fold 4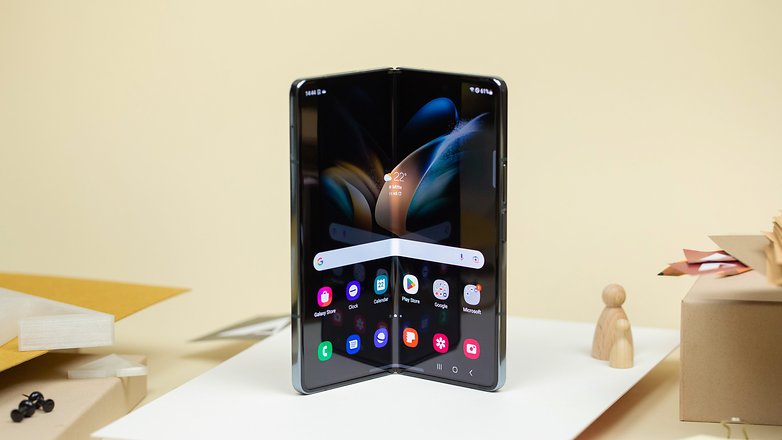 Samsung is the undisputed champion of foldable smartphones with its Galaxy Z Fold 4. The South Korean manufacturer confirmed its supremacy with their latest magnum opus. The foldable design continues to impress with excellent finishing and technical reliability that continues to make it the best foldable flagship. Samsung has further improved the robustness of the Z Fold 4 this year, and still offers a very good battery life, high performance, and two beautiful screens.
The main strength of the Z Fold 4 is that it offers not only very advanced hardware but also a neat software experience. Features like Flex Mode, Taskbar, split screen, and floating windows make the Galaxy Z Fold 4 a smartphone that was specially built for productivity. Fans of the late Galaxy Note will also be happy to know that they can use the S Pen on their Z Fold 4.
Best gaming smartphone: Asus ROG Phone 6 Pro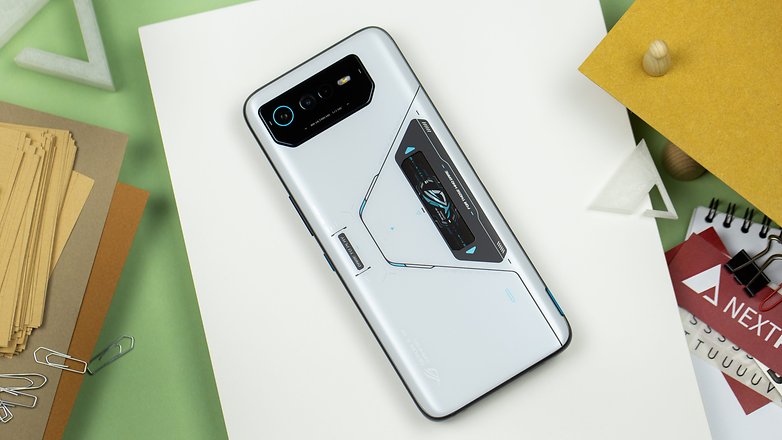 The ROG Phone 6 Pro is the king of gaming smartphones. Asus put all its efforts to offer the best gaming experience on the mobile market in 2022. The extremely original design, the 165 Hz AMOLED screen as well as the impressive performance will seduce gamers. The ROG Phone 6 Pro may be a bit on the pricey side, but for what it offers, you should definitely pick it up if your pockets are deep enough.
The main strength of the ROG Phone 6 Pro, in our opinion, is the enjoyable gaming experience that it offers. The Air Triggers, haptic triggers that increase control possibilities, X mode that boosts performance considerably and allows you to play for hours without overheating thanks to the efficiency of the Aero Active Cooler 6, and its external fan, these all offer an amazing gaming experience. Moreover, with its 6,000 mAh battery, the battery life is simply marvelous and should bode well for your marathon gaming sessions. Armed with the 67 W fast charge system, you can be up and going in double quick time.
Most eco-friendly phone: Fairphone 4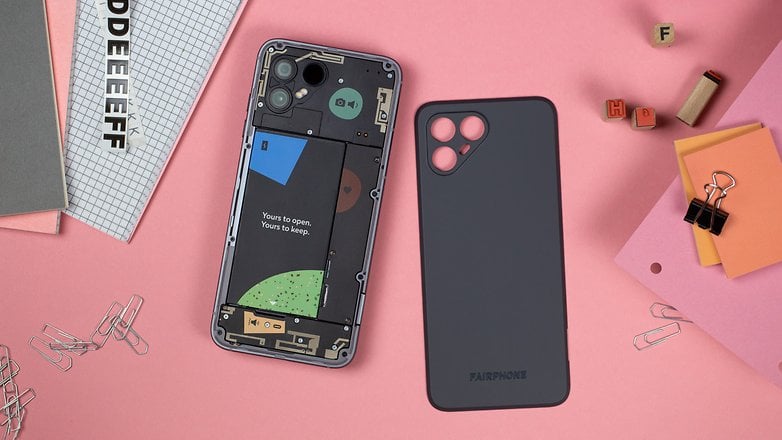 Yes, the Fairphone 4 is neither the slimmest, nor the prettiest, nor the fastest smartphone. And considering what it offers, it's not cheap either. But: Fairphone does everything in its power to ensure that the smartphone is produced in a sustainable manner and under fair working conditions. Furthermore, the smartphone comes with a five-year warranty, and Fairphone plans to roll out Android updates until 2027.
The hardware can also be upgraded: Besides the battery, you can also replace the camera modules or the memory, for example. The solid build quality also gives us hope that the smartphone will last much longer than just the industry standard of two years.
Of course, there is also a downside: For a recommended retail price of €579 (there are no plans for the Fairphone 4 to be sold Stateside), you will receive far less power in the Fairphone 4 than in handsets from Xiaomi and its ilk. At least the Snapdragon 750G SoC offers solid performance and is also capable of 5G support, but will that still be sufficient in 2027? We shall see. The included cameras also performed surprisingly well for a small manufacturer. The bottom line is, the Fairphone 4 offers a well-rounded overall package and has thus earned four out of five stars.
How did NextPit choose the best smartphones in 2022?
Anyone who is considering buying a smartphone for over $1,000 or the hereabouts is likely to be quite familiar with the smartphone world. After all, there has to be a fundamental interest in investing the price of a used small car on a mobile phone!
Before you commit to a purchase, take a hard-look look at the spec sheet. Make sure the phone of your choice meets all your requirements. Flagship Android and iOS smartphones can easily last for several years thanks to frequent updates. Picking up the flagship smartphone is therefore also an investment for the future and should therefore be carefully considered.
So take a good look at the smartphone and if possible, get a hands-on before you buy. Do you like the software? Are you bothered by elements such as a plastic back or a huge notch in the display? For these reasons, the rankings in the above list are not set in stone. Everyone has different preferences and needs, and so, one smartphone that works for you might not work for your other half. All these things should be considered before you swipe your card.
Alternatives to buying new
Refurbished, sale units, and used smartphones
If removing the protective film for the first time on your new device does not cause you to jump for joy, you can pick up more expensive smartphones from the second-hand or refurbished market. It is particularly advisable to use devices that carry a refurbished guarantee. These are used smartphones that have been checked and refurbished by reputable companies to ensure that they are in tip-top condition. Refurbished devices are particularly exciting to check out when they come with an extended warranty. This is how you protect yourself when picking one up just in case the handset gives up the ghost just a few weeks down the road.
Of course, you do not have this advantage when buying a used smartphone from private owners on platforms such as eBay, eBay classifieds, or other portals. However, used devices can be found for significantly reduced prices here, as there are no additional costs because the middleman has been cut out. With the so-called 'sale', you also secure older models that online shops still carry in new condition but which are no longer in production.
Promotions and sales
Towards the end of the year, each consumer electronics device that you purchase is accompanied by an even greater risk of stumbling upon a cheaper offer just a few weeks down the road. This can be attributed to sales like Black Friday and its associated Black Week, Amazon Prime Day, Singles Day, and Cyber ​​Monday, all of which are discount days in the months of October and November, which are meant to prime the economy before Christmas shopping frenzy season begins. Since smartphones are one of the most popular consumer electronics devices in the market, you should keep your eyes peeled for great deals. You can check out the dates for this year's sales and promotions in the table below:
Upcoming bargains and sales dates
Mark these days down in your 2022 calendar:

| Event | Date |
| --- | --- |
| Singles Day | 11 November 2022 |
| Black Week | 21 to 25 November 2022 |
| Black Friday | 25 November 2022 |
| Cyber Monday | 28 November 2022 |
It's best to keep an eye on our homepage these days. Because we search for offers in every online shop and manufacturer's website and assess the offers according to their value. As in this article, you can inform yourself with further reviews and news about the respective devices before buying.
Sign up for a contract with a service provider or an installment plan
If your old smartphone is completely broken and cannot be used, leaving you in desperate need of an immediate replacement, you can always opt for an installment plan that covers several months of payments. Normally, this is seen in the traditional framework of smartphone contracts, where you obtain a new smartphone for free for a monthly surcharge or for a lower one-time payment. Generally speaking, restrictions of a particular smartphone model to a specific network operator no longer exists today. However, there is still the risk of paying more for the device at the end of the contract compared to buying it outright now.
On the other hand, you also obtain cheaper prices with a monthly financing plan. You pay off the purchase price of the new device across an agreed number of monthly installments sans contract and with 0% interest. Such financing packages are extremely popular, but it also comes with their own risks. For instance, if you lose your new smartphone immediately after buying it or if it breaks, you will still honor the remaining installments for a device that can no longer be used or is limited in functionality.
What do you think of this approach as well as our selection? Which models have we missed out on which do you think deserve to be included in the list? Let us know in the comments!
More "Best Of" lists on NextPit
---
This article was updated in September 2022. Existing comments have been preserved.