The best Bluetooth headphones to buy in 2023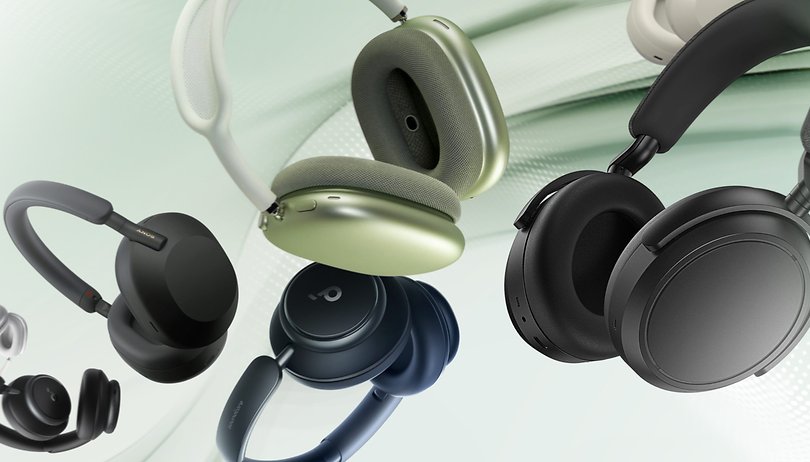 Do you want to buy a pair of active noise canceling (ANC) Bluetooth headphones in 2023? To help you choose the best wireless headphones, NextPit has selected the best Sony, Apple, Sennheiser, Marshall, or Soundcore headphones to choose from this year.
The best Bluetooth headsets with ANC of 2023
Editor's Choice
The best alternative
For Apple fans
The best value-for-money
The best on-ear monitors
The cheapest headset
Device
Soundcore Space Q45
Marshall Major IV
Image

Design
ANC
Hi-fi codecs
Battery life
Recommended retail price
Pros

Excellent active noise cancellation
Fantastic V-shaped audio signature
Excellent companion application
Can be paired to 2 devices simultaneously
Bluetooth 5.3/LDAC codec supported
Solid 30 hour battery life with ANC enabled
Port sensor, touch controls

Excellent sound quality
Ultra-long battery life (60 hours)
Effective ANC
Multipoint Bluetooth
High wearing comfort

Very high-quality sound
Seamless connectivity to the Apple ecosystem
Spatial audio for 3D sound including head tracking

A beautiful finish
Effective and adjustable active noise reduction
Excellent battery life
Comprehensive companion app and controls
LDAC, Bluetooth 5.3, multipoint support
Affordable price

High-quality workmanship made of metal and plastic
Chic Marshall design
Solid sound quality
Ultra-long battery life (80 hours)

Super long battery life
Practical quick charging
Good sound with many equalizers
Supports LDAC codec
Ingenious multi-pairing capability
Name finally rhymes at last! 🤷

Cons

No water resistance certification
ANC is not customizable enough
Unbearable Speak-to-Chat function
No aptX/HD codec supported
Impossible to fold the headset
Comfort is not optimal on long sessions

Very much plastic
Controls a bit complicated
No 3D audio
2.5 instead of 3.5 millimeter jack cable

Can only be switched off by placing it in the carry pouch
Very expensive ($549)

Lots of plastic parts
Not the most durable design
No IP rating and gets complicated for sports use
Audio quality is not on par with the market leaders

Strong perception of ambient noise
No ANC

ANC lags behind other models
Unpleasant leather smell

Rating

Read the Sony WH-1000XM5 review

Read the Sennheiser Momentum 4 review

Not yet reviewed

Read the Soundcore Q45 review

Not yet reviewed

Read Soundcore Q35 review
Check offer
I would like to remind you that this selection is for headphones that fit over your ears or ones that you wear over the head, unlike earphones that fit inside the ear canal. If you're more of the earbuds team, then check out our selection of the best true wireless headphones with ANC in 2023.
Table of content:
Buying guide: What you should look for when buying Bluetooth headphones
Over-ear, on-ear, or in-ear?
Let's begin by taking a step back: Which headphone design is right for you? In this article, we'll focus on models that cover your ear as over-ear headphones. This provides better insulation against ambient noise and better wearing comfort. At the same time, over-ear headphones are relatively large and can make your ears feel warm in the summer after wearing it for a prolonged period of time.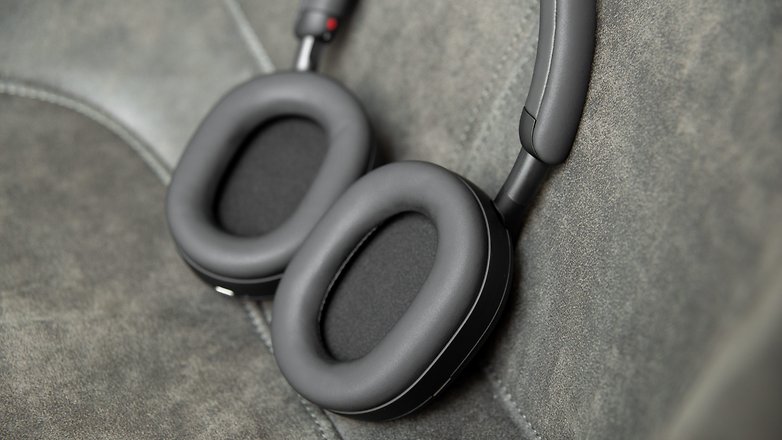 On-ear models are quite rare in 2023, but they do have advantages with a smaller form factor. In return, they are inferior to other models in terms of sound and ANC effectiveness.
In-ear Bluetooth headphones are particularly compact and can even fit in a pocket in most cases. While they can also offer very high-quality in terms of ANC and sound, the wearing experience can be uncomfortable in the long run. In addition, battery life is usually limited to six to eight hours when actively listening to music and the tiny earbuds tend to get lost.
Sound quality and flexibility
Thanks to large drivers and good passive noise isolation, you can look forward to high sound quality when buying over-ear headphones. As a rule of thumb, the more money you spend, the higher the sound quality is the end result. You can pay attention to some of the technical specifications when making a purchase decision, which you can then use to evaluate the sound quality without trying it out.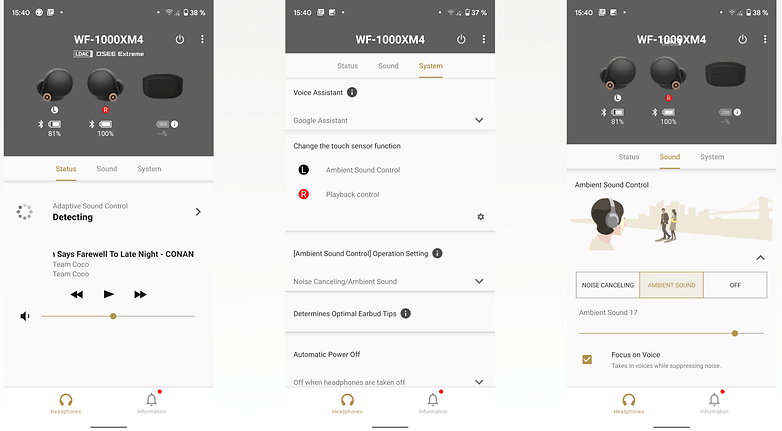 Among them are the size and material choice of the drivers, their frequency response, and the support of high-quality Bluetooth codecs. However, this has never been able to replace a listening test in the technology market or reading reviews that carry detailed descriptions of the sound. You can also adjust the sound to your preferences via equalizers and sound profiles in the companion apps to tweak it further.
Active Noise Cancellation (ANC)
Active noise cancellation, abbreviated as ANC, is available in most Bluetooth headphones. Here, the headphones pick up ambient noise via its microphones and play it back in your ear in reversed polarity. The so-called anti-noise cancellation compensates for the surrounding noise and you no longer hear it.
With a good pair of headphones, the ANC level can be controlled in a flexible manner, even fully automatically as an ideal, and there should also be a transparency mode. This allows you to listen to the ambient noise using microphone support, which is very practical in the midst of traffic or during conversations.
Battery life
Another advantage of over-ear models have over true-wireless headphones is the length of its battery life that is often several days long with active noise cancellation. The small in-ear models only last about one working day without additional charging in the charging cradle. Check whether the battery life is sufficient for you when buying a new pair of headphones.
Also another practical aspect to consider is support for Quick-Charging and the possibility to use the headphones as a wired opton even when you are running on an empty battery. You can usually find this information in reviews and on the manufacturer's website.
Comfort features and extras
Since headphones should no longer just play music in 2023, you can look forward to some exciting smart features. The Sony WH-1000XM5, for example, can control how powerful the ANC will be based on your movement patterns. Apple, on the other hand, caused a stir with the introduction of their AirPods Max with realistic spatial audio. All of those features are not that essential, but do come in very handy in everyday life!
The best Bluetooth headsets to buy in 2023 based on your budget
The best Bluetooth headset with ANC: Sony WH-1000XM5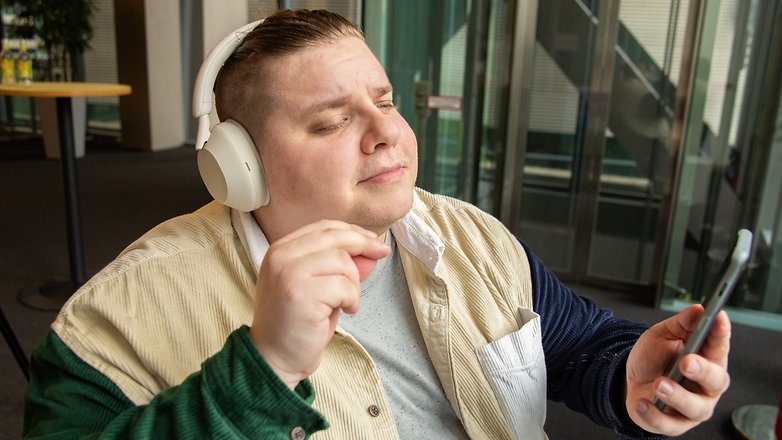 Read also our full review of the Sony WH-1000XM5 to know more
The Sony WH-1000XM5 is the flagship of Sony's consumer audio headphones. Its predecessor, the Sony WH-1000XM4 and its predecessor, the WH-1000XM3 were considered the best references on the market.
The Bluetooth headset relies heavily on sound quality thanks to Sony's LDAC codec, but also on the effectiveness of its active noise cancelling (ANC). The Sony WH-1000XM5 also marked a breakthrough in terms of design, with a more refined and streamlined look.
But I don't think Sony offers much in the way of innovation compared to the Sony WH-1000XM4. Where Sony really stands out, in my opinion, is the quality of its microphones for calls and some "comfort" features such as the port sensor and touch controls that cheaper models often lack.
The alternative to the best Bluetooth headset: Sennheiser Momentum 4 Wireless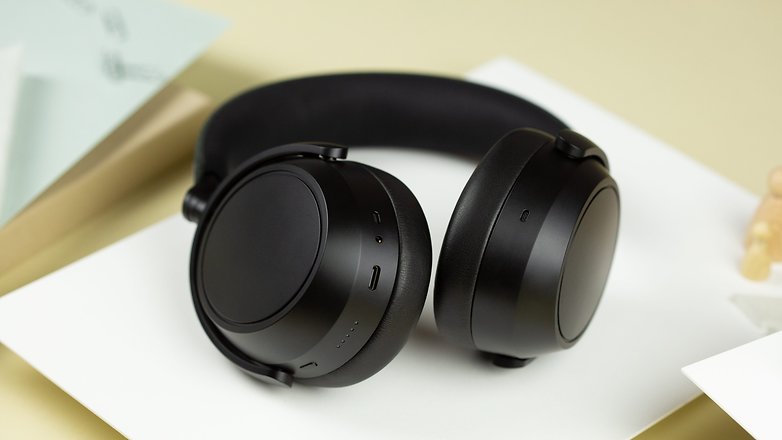 Read also our full review of the Sennheiser Momentum 4 Wireless to learn more
When the Sennheiser Momentum 4 Wireless arrived in the editorial office, I was torn. This is because the headphones have almost completely dropped the value and charm of the previous model. Sennheiser has adapted strongly to the design of the competition—but has done the same with the features.
Priced at just under $350, the Momentum 4 Wireless proved in their test period that they offer extremely much at this price. The sound quality is excellent and Sennheiser does not have to hide in terms of ANC either. The ultra-long battery life of up to 60 hours is also outstanding. Overall, the Momentum 4 Wireless are recommended if the other models are too expensive for you.
The best Bluetooth headset for Apple fans: Apple AirPods Max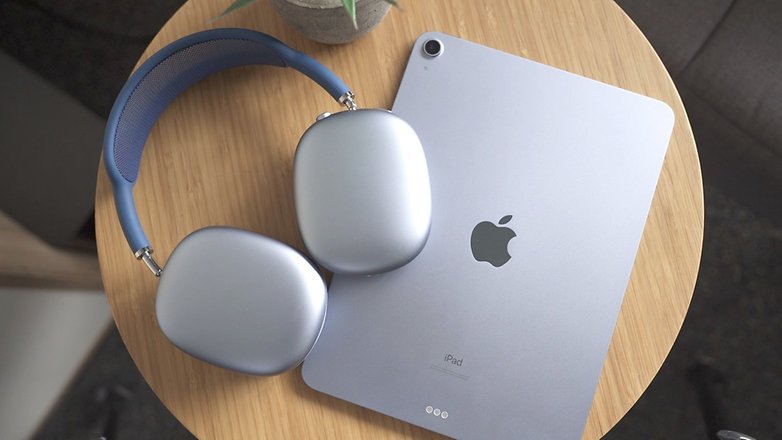 Also read our Apple AirPods Max opinion piece for more information
If you have just under $550 to spare and are deeply entrenched in the Apple ecosystem, you should set your sights on the AirPods Max. The company's first over-ear headphones shine with an ultra-high-quality finish alongside a metal casing, offering particularly high sound quality and automatic detection of which Apple device you are currently using for listening to music or podcasts.
Operation is extremely intuitive thanks to the crown on the right side that was borrowed from the Apple Watch. In addition, the headphones are seamlessly connected to the Apple ecosystem as usual. This means you can connect them conveniently to your iPhone, iPad, MacBook, and all other Apple products. However, an H1 chip for precise tracking like the AirTag is missing.
The Bluetooth headset with the best value-for-money: Soundcore Space Q45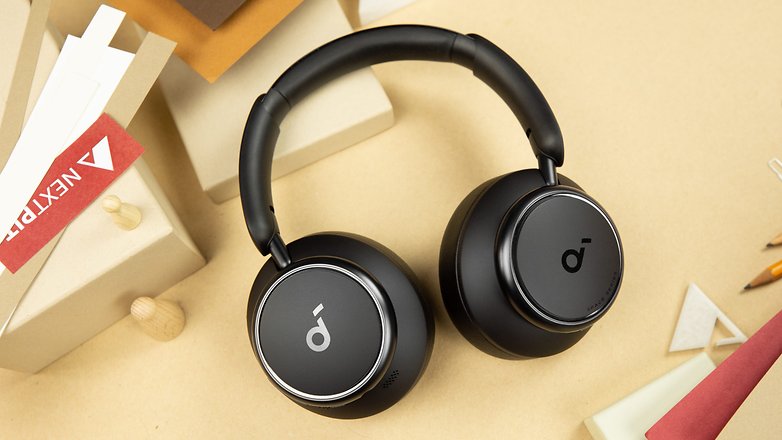 Read also our full review of the Soundcore Space Q45 to know more
f you want to have a good headset but don't have $300 to invest, the Soundcore Space Q45 is for you. The successor of the convincing Life Q35 has the same strengths, while improving its shortcomings like the weak ANC. For its price of just $150, the Space Q45 has a balanced technical sheet that makes it the perfect headset for average users.
The design is successful, the autonomy is excellent and the efficient ANC is pleasant to use in everyday life. The Space Q45 also convinces with its well thought-out companion application and features like multipoint connection as well as LDAC and Bluetooth 5.3 support. All in all, Soundcore has succeeded in creating a headset with a very good price-performance ratio that only suffers from a sound quality that does not reach that of the models it is targeting.
The best on-ear Bluetooth headset: Marshall Major IV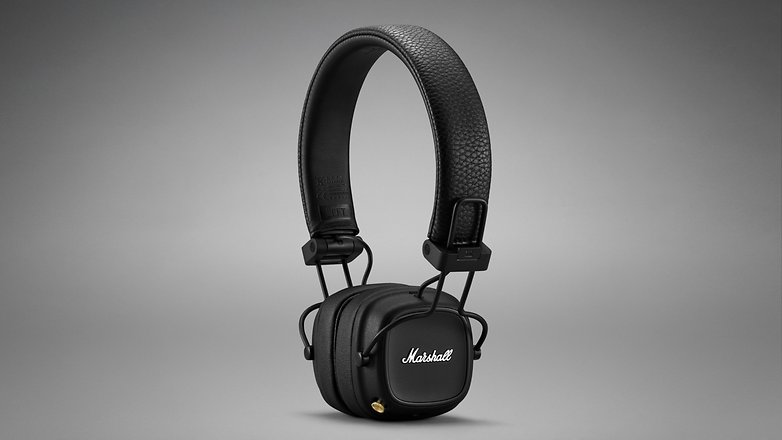 If over-ear headphones are not for you, we recommend the Marshall Major IV. We have not yet been able to review this pair of stylish headphones in the editorial office, but there is a review of another device from its stables, the Marshall Monitor II. In addition, I have personally used the Marshall Major III for years and was particularly convinced by the stable quality of the headphones.
As an anecdote, the headphones even survived being rolled over by a car. Only one of the two ear cups popped off, but it could be reconnected after bending it back into place.
The Marshall Major IV relies on a similarly stable design that is made of metal and plastic. The ultra-long battery life of up to 80 (!) hours is striking when looking at the hardware specifications. Another positive point is the control via a four-way switch on the right ear cup and the ability to use it as wired headphones even when the battery runs out of juice. A build-related disadvantage is the stronger perception of ambient noise - you also have to do make without ANC in the Major IV.
The best cheap Bluetooth headset: Soundcore Life Q35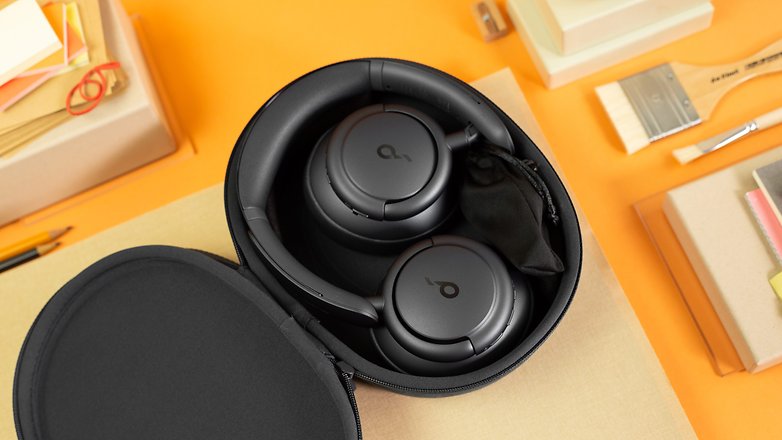 Also read our full review of the Soundcore Life Q35 to learn more
If you're in the market for the most affordable pair of Bluetooth headphones possible, you should check out the Soundcore Life Q35 on Amazon. The successor to the Soundcore Life Q30, which we also reviewed, is now available at a price below $100. The Life QC35 offers a correct degree of ANC, good sound quality, and an especially good companion application.
The latter is crucial for the precise optimization of the sound profile which, after the adaptation of the equalizers, and that really puts you in a good mood. The battery life is particularly good (up to 60 hours) and important functions such as multi-pairing and port recognition are also available. So those looking for a good, inexpensive Bluetooth headset will be well rewarded here.
Did you find this selection useful? Do you have any other recommendations when it comes to Bluetooth headsets?
---
This article was updated with the Sony WH-1000XM5 indication in February 2023.