How to choose the right Samsung smartphone for any budget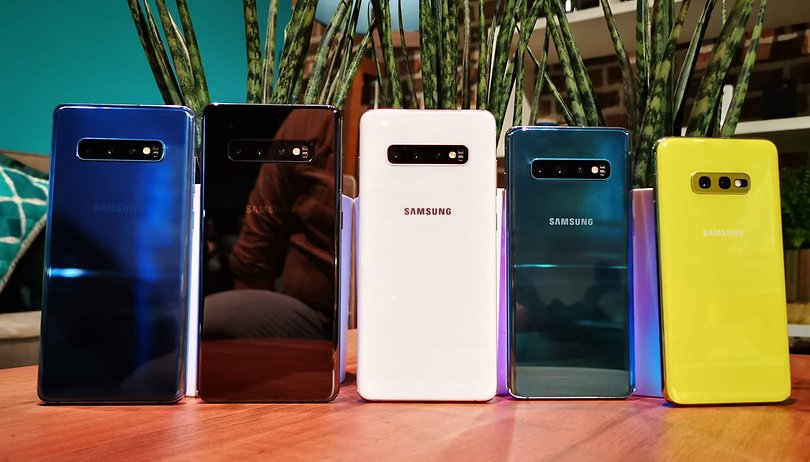 Samsung's smartphone lineup used to be laughably complicated, but in recent years it has been pared down in a way that mere mortals are now able to make sense of it. There's the lower end J series, the mid-range A series, and the premium S and Note series. To help you decide which model is right for you, we've put together a list of our top picks for 2019.
Just the basics: Galaxy M series
If your budget mandates a lower end to mid-range device, or you just don't need to accomplish more than basic tasks on your smartphone, the Galaxy M series is the first place you should look. And, although some older J models can still be found on the shelves, Samsung has discontinued its famous entry-level J line and incorporated it into its A series. When it comes to entry-level and mid-range smartphones, it's best to get the newest model so the hardware will be able to keep pace.
With that in mind, we've seen the release of two new M series contenders, the M10 and M20. The M20 is our choice for those looking for that Samsung experience on a budget. It features a 6.3-inch Infinity-V display and a massive 5,000 mAh battery. It sells for just 229 euros in Europe. Availability in the US is still patchy, but the phone is widely available in India.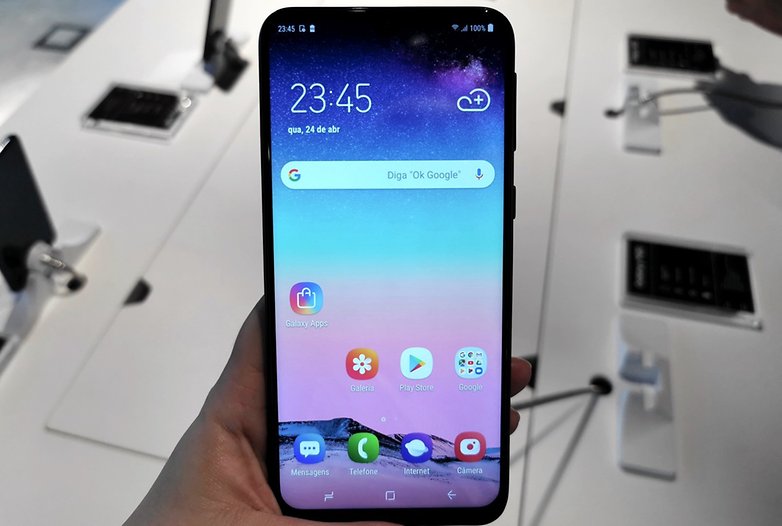 If you want an affordable device without disappointment or bad surprises, you should go for the Galaxy A20e (2019). This year's budget Sammy has a 5.8-inch Infinity-V Display display, an Exynos 7884 octa-core SoC, a 3,000 mAh battery, 3 GB of RAM and 32 GB of storage expandable via MicroSD up to 1 TB. It's also running Android 9.0 Pie, and has a 13 MP dual camera on the back, along with a front fingerprint scanner. For someone who just wants to make calls, check social media and watch videos, this configuration should be perfectly adequate. It sells for just £169 in the UK.
The Galaxy A40, on the other hand, is a bit more expensive at £219, but for that you do get Samsung's famous Super AMOLED display. The SoC is just an octa-core Exynos 7885, and the fingerprint scanner is in the same place. The dual rear camera is also slightly better at 16 MP. It also has a bit more RAM than the A20e at 4 GB. If you have a little more cash to spend, or are in a region where the M20 and A20e not sold, the A40 could be your best bet.
Mid-range: Galaxy A series
You often won't find Samsung's latest additions to the A series at your carrier shop in the US, but you can pick them up on Amazon, where prices will vary. The stars of the 2019 A series lineup are the A30 and A50, and they pack more power and style than the old J series phones.
The A50 has thin bezels and a 6.4-inch gorgeous Super AMOLED display. The SoC running the phone is the Exynos 9610 and it comes with either 4 GB or 6 GB of RAM. Internal storage options of 64 GB or 128 GB are available, which can be expanded up to 1 TB via a microSD card. In terms of cameras, you are looking at a triple rear setup with a 25 MP main lens. The phone ships with Android 9 Pie. And all of that for £309 (around $400 in the US). Not bad at all.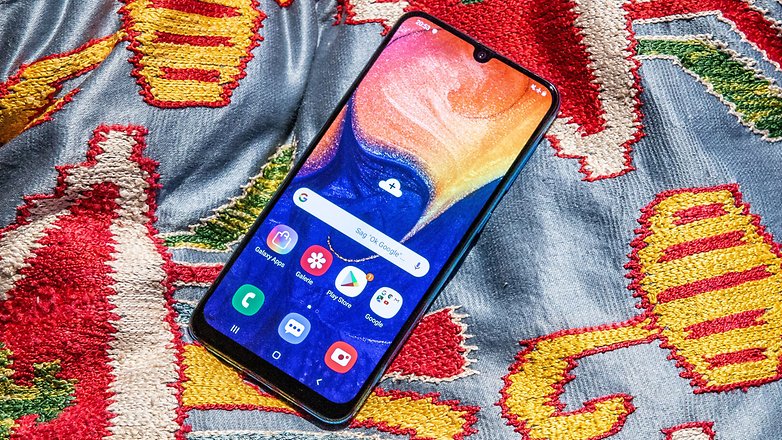 The A8 and A8+ from 2018 will appeal to those who liked the old A6, but want a bit more performance. It comes with a better SoC, the Exynos 7885, and no less than 4 GB of RAM. It also packs a dual 8+16 MP selfie camera.
Premium: Galaxy S and Note series
The Galaxy S10, S10+ and S10e have all now arrived, and you might be wondering what the differences are between Samsung's newest premium smartphones. The S10 and S10+ differ in display size (6.1 vs 6.4 inches), battery capacity (the larger one has 700 mAh more capacity), but not RAM this year (8 GB for both) and the rear camera is the same this year too (both have a triple camera). The S10e is a smaller, cheaper and more stripped back version of the regular S10.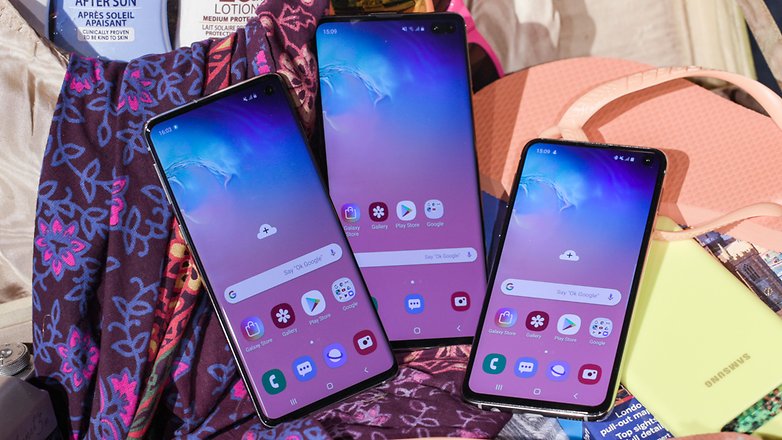 While you can't go wrong with any of these options, your final choice should come down to personal preference and whether you think the slight differences between each model justify their price differences. Another thing to keep in mind is that last year's S9 and Note 9 flagships are still perfectly able to keep up, and they still look modern compared to the newest models since there haven't been many design changes. If you'd like to save some dough and still have a premium device, they are well worth considering in 2019.
Which Samsung smartphone are you most interested in right now?