The best sub-$1,000 smartphones you can buy in 2023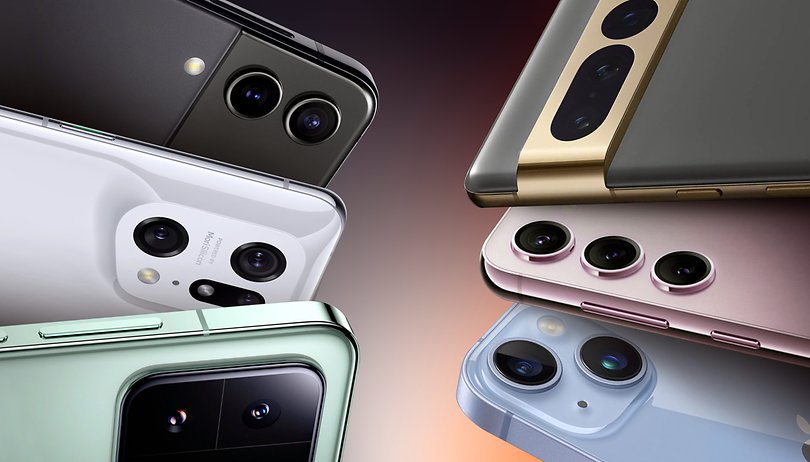 Are you looking for a flagship that does not break the psychological $1,000 barrier? NextPit has selected the best affordable high-end smartphones for you. Would it be the Samsung Galaxy S23, iPhone 14, or Xiaomi 13? Discover the best smartphones that retail for less than $1,000 in 2023!
Best smartphones under $1000 compared
Editor's recommendation
The best iPhone
The best camera phone
Import alternative
Best value-for-money
The best foldable
Device
Samsung Galaxy S23
Apple iPhone 14
Google Pixel 7 Pro
Xiaomi 13
Oppo Find X5 Pro
Samsung Galaxy Z Flip 4
Image
Pros

Compact and good haptic feedback
Outstanding display
Very good performance
Excellent picture quality
Larger battery (compared to its predecessor)
More earth-friendly inclusions

Top performance level despite last year's chip
Very high quality workmanship
Improved image and video quality
Excellent battery life

Flawless display
Solid performance
Excellent and versatile camera
Great battery life
Excellent value for money

Familiar Apple-like design
Brilliant AMOLED display
Superior camera results
Snapdragon 8 Gen 2 runs well
Stereo speakers offer good sound
MIUI 14 is easy to use

Very high screen quality
Video recording capability is good
Powerful Snapdragon SoC
Second fastest Quick-Charging on the market
Very high build quality

Amazing form factor
Incredibly small and handy
Improved durability and IPX8 rating
120Hz AMOLED screen is shiny
Great improvement in battery life

Cons

No LTPO display
Charging speed is archaic
No UWB
No microSD support
No 3.5mm audio port

Few new features
Hardly any innovations
Charging takes too long for 2022
Emergency SOS only available in the USA

Slippery chassis
Slow charging speed
Power adapter is not included in the box

Slippery as an eel
Average battery runtime

No microscope camera 😤
No memory expansion slots
Aggressive thermal throttling
Only 256GB of storage space

A dragon on a leash (limited performance)
No telephoto camera
Slow charging solutions

Rating

Samsung Galaxy S23 review

iPhone 14 review

Pixel 7 Pro review

Xiaomi 13 review

Oppo Find X5 Pro review

Samsung Galaxy Z Flip 4 review
Offer
-
Table of Contents:
Why are sub-$1,000 smartphones not real flagships anymore?
In August 2017, Samsung launched the Galaxy Note 8. In addition to shaking off the stigma with the scandal-ridden Note 7, it was the first smartphone to break the psychological $1,000 mark. No matter how much we complained at the time, by March 2023, $1,000 smartphones have become normal.
They now represent what we could call the "entry-level high-end" niche. Manufacturers have increased their prices by and large, and to pick up their true flagship, you have to pay well over $1,000, with some models from Samsung or Apple inching toward the $2,000 mark. Smartphones under $1,000 are limited in their capabilities (relatively speaking) and do not offer the latest innovations.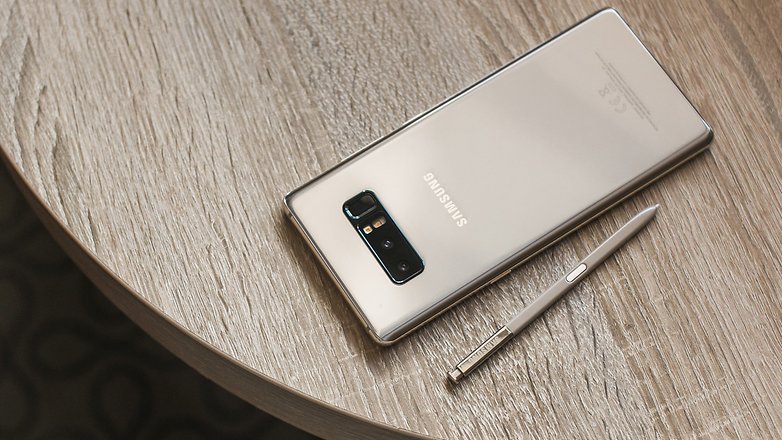 In March 2023, you won't get the best LTPO 2.0 display, the best 200 MP camera module, or the best possible performance with 16 GB of RAM on a smartphone under $1,000. These features have become exclusive to the ultra-premium models that manufacturers sell for more money.
Not everyone can afford or even wants to invest more than $1,000 in a smartphone. With prices soaring and purchasing power falling due to inflation, this segment is becoming increasingly relevant.
Buying advice
What to expect from a $1,000 smartphone in 2023
Smartphones that cost less than $1,000 have become less premium in nature, but they are still considered high-end smartphones. When buying a smartphone close to the $1,000 mark, it is clear that compromises will have to be made, although not to the extent of a $400 smartphone. In an effort to remain relevant at the $1,000 price point, these smartphones offer everything you need to have an almost flawless user experience.
You will benefit from an excellent update policy with up to five years of software updates. The finish and workmanship should be impeccable with IP68 certification and a glass back to boot. Battery life is not to be sneezed at, thanks to the huge battery capacities that lie between 4,000 and 5,000 mAh. When it comes to the camera, you can expect very good image quality and even a telephoto lens.
Compromises made in a sub-$1,000 smartphone
As mentioned earlier, there are compromises made in a smartphone that falls within this price range that will not make it a crippling experience. The user experience is still pleasant enough and you can do almost anything you want with your smartphone.
However, you'll have to make do without some features, especially when it comes to photography. Manufacturers also differentiate their high-end smartphones with hardware elements such as a less impressive primary lens, an older SoC, or by using older connectivity and fast charging standards.
Rest assured, these are usually not elements that hinder the user experience with the smartphone but rather a few additions to attract buyers to the more expensive models. For example, the iPhone 14 doesn't have Dynamic Island, the Galaxy S23 doesn't have the 200 MP lens, while the Xiaomi 13 has a slower fast charging speed.
The best sub-$1,000 smartphones in 2023
The best sub-$1000 Android: Samsung Galaxy S23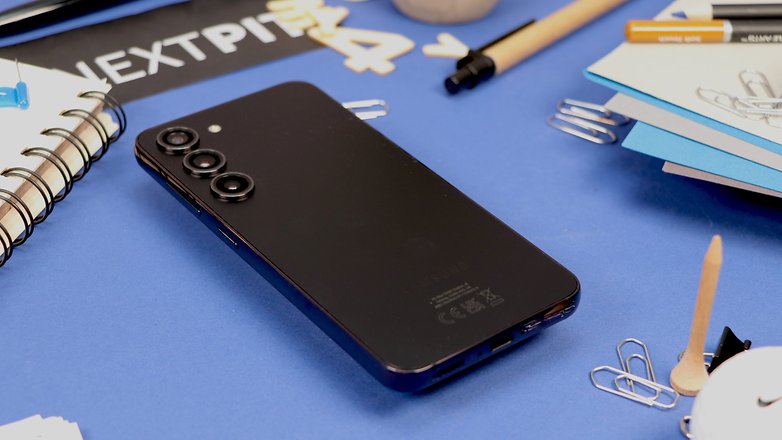 Read our Galaxy S23 review to know more
If you're on team Android, the Galaxy S23 is the best alternative. Samsung has further improved on its winning recipe by offering a well-balanced standard flagship. The S23 features a 6.1-inch 120Hz AMOLED display, an overclocked Snapdragon 8 Gen 2 SoC mated to 8 GB of RAM and 128 GB of storage, alongside a 50MP triple camera module, and a 5,000mAh battery that charges at 25W.
The Galaxy S23 has a pleasantly compact design, excellent screen quality, and an excellent camera smartphone. It bade goodbye to its previous performance issues with its new SoC (those that run on Exynos), offers good battery life with its larger battery, and exemplary software updates. The overall experience is only affected by a few small flaws like the lack of an LTPO screen, UFS 3.1 storage, no charger included, and an obsolete 25W fast charging.
Although Samsung has made it the 'worst' model in its new flagship lineup, the Galaxy S23 is still highly recommended for a top-of-the-line device that will last you for many years.
The best sub-$1,000 iPhone: Apple iPhone 14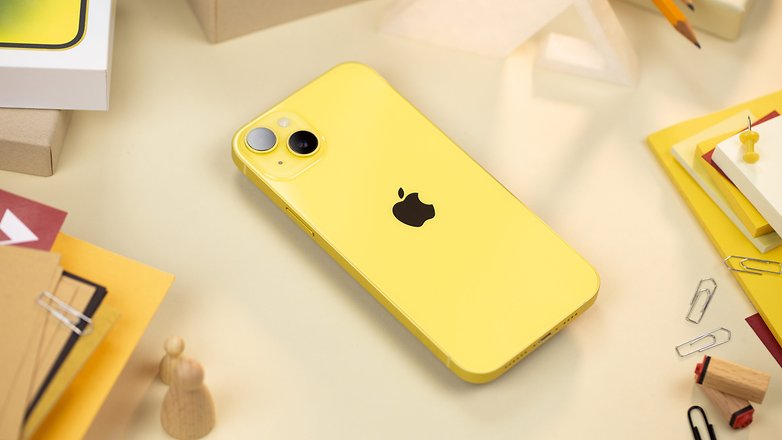 Read our full iPhone 14 review to know more
For Apple fans, the best choice that costs less than $1,000 would be the iPhone 14. It features a 6.1-inch OLED display, an A15 Bionic SoC with 128 GB of storage, a dual 12MP camera module, and 20W fast charging.
The iPhone 14 is certainly very similar to its predecessor, but it still managed to convince with its impeccable finish, above-average performance, and amazing image quality for both photo and video. The main strength of this Apple smartphone is its excellent battery life. It also offers an excellent software update policy, which makes it a worthy investment.
However, the iPhone 14 disappoints with its outdated design, 'fast charging' that is really too slow, and a huge performance gap compared to the Pro models.
Many see the iPhone 14 only as a reason to buy the iPhone 14 Pro. In reality, despite its lack of novelty, it remains an excellent high-end smartphone that will meet most of your needs.
The best camera phone under $1,000: Google Pixel 7 Pro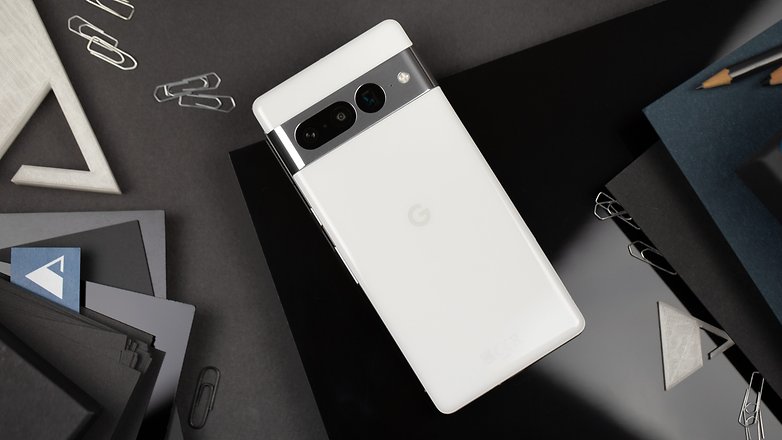 Read our Google Pixel 7 Pro review to know more
If photography is a key aspect of your smartphone purchase, then you should turn to the Pixel 7 Pro. It's true that it didn't win our last blind camera test, but the Pixel 7 Pro is, in our opinion, the most complete camera smartphone for less than $1,000. Google equipped it with a 6.7-inch 120Hz OLED display, a Google Tensor G2 SoC with 12 GB of RAM and 256 GB of storage, a 50MP triple camera module, and a 5,000mAh battery with 30W fast charging.
Whether it is the beautiful screen, very stable performance, excellent battery life, or charming design, the Pixel 7 Pro is a very successful flagship. It especially stands out for its excellent photo quality, battery life, pleasant user interface, and top-notch software maintenance. The only major gripe we have with the Pixel 7 Pro is its fast charging speed which is far too slow by today's standards, and the charger which is sold separately.
The Pixel 7 Pro also has the advantage of being the best flagship in Google's stable of handsets. Google is one of the few brands that still offer the best for less than $1,000. In addition to the good camera module, you will also benefit from a real, huge flagship that does not have much to get jealous about when compared to other ultra-premium smartphones.
The best import alternative: Xiaomi 13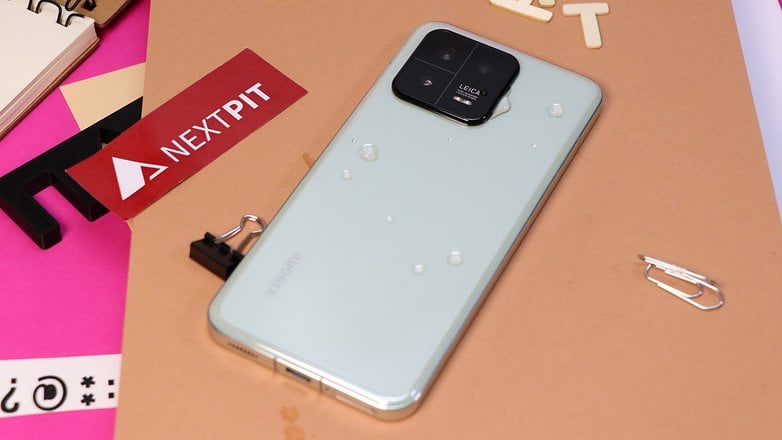 Read our full Xiaomi 13 review to know more
The Xiaomi 13 is the most versatile smartphone for less than $1,000 that is available in the market in 2023, but unfortunately, it cannot be officially bought in the US. It features a 6.36-inch 120Hz AMOLED display, a Snapdragon 8 Gen 2 SoC mated to 8 GB of RAM and 256 GB of storage, a 50MP triple camera module, and a 4,500mAh battery that can be charged at 67W.
The Xiaomi 13's classy design, bright and crisp display, and excellent overall performance allows it to offer a complete and accomplished user experience. It also has an excellent camera and efficient fast charging. If MIUI 14 disappoints for its bloatware, Xiaomi's Android skin makes up for it with its fluidity and its numerous customization options. The only real drawback of the Xiaomi 13 is its somewhat short battery life.
With seemingly minor but important improvements like IP68 certification or a telephoto lens, the Xiaomi 13 managed to correct the shortcomings of the Xiaomi 12 and rise to the top of the sub-$1,000 flagship segment.
The best value-for-money sub-$1,000: Oppo Find X5 Pro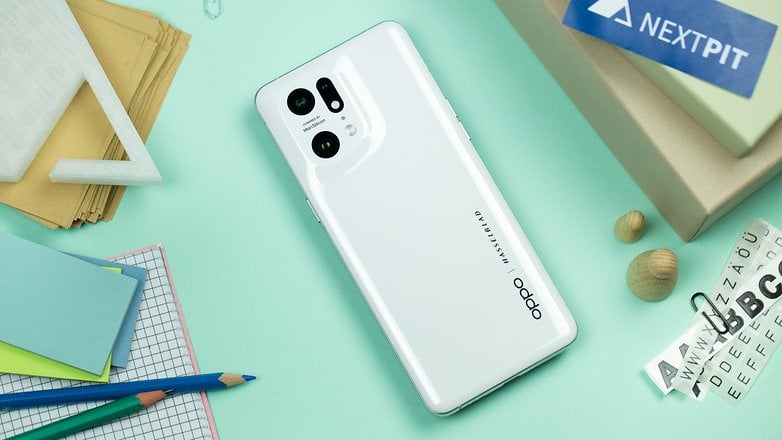 Read our Oppo Find X5 Pro review to know more
If you want to scrape a few bucks from your budget, the smartphone that offers the best value-for-money in this segment is the Oppo Find X5 Pro. Oppo's former ultra-premium had time to drop its price and is now a very good deal for less than $1,000. It features a 6.7-inch 120Hz AMOLED display, a Snapdragon 8 Gen 1 SoC with 12 GB of RAM and 256 GB of storage, a 50MP triple camera module, and a 5,000mAh 80W rechargeable battery.
The Find X5 Pro ticks all the boxes of a good flagship with its excellent photo and video quality, its perfect screen for consuming content, or its original and well-finished design. It's also a smartphone that relies on speed both for its performance and for its fast charging. Special mention has to be made for its particularly good sound quality. You really have to nitpick to find faults with the Find X5 Pro, but its imposing size, excess bloatware, and limited telephoto lens range hindered the smartphone experience somewhat.
Oppo showed just how well flagships age with its Find X5 Pro. Although it's already a year old, the Find X5 Pro is still a good high-end smartphone that will give you everything you need to entertain or work efficiently.
The best sub-$1,000 foldable: Galaxy Z Flip 4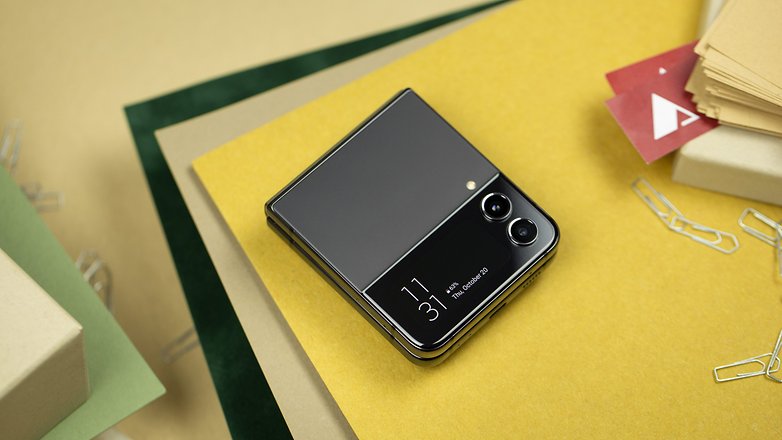 Read our Galaxy Z Flip 4 review to learn more
Yes, it is possible to have a foldable smartphone for less than $1,000, and not just any smartphone at that. The Galaxy Z Flip 4, the best folding smartphone in a clamshell format, is a sure bet if you are a fan of the genre. It packs a 6.7-inch 120Hz AMOLED main display, complemented by a 1.9-inch external screen. There's also a Snapdragon 8+ Gen 1 SoC backed by 8 GB of RAM and 126 GB of storage, a dual 12MP camera module, and a 3,700mAh 27W rechargeable battery.
The compact size and portability are, of course, the primary assets of the Z Flip 4. It also offers better resistance with its IPX8 certification, good screen quality, and convincing battery life. However, the smartphone is somewhat lacking in performance due to the format while photo quality remains average at best.
Nevertheless, the Galaxy Z Flip 4 is an excellent flagship, and for less than $1,000, it represents the best way to try the foldable experience, especially since it is most likely that your next foldable smartphone will be a clamshell.
That's it for our buying guide of the best sub-$1,000 smartphones. Depending on what you are looking for, we hope you found your next flagship!
What do you think of the fact that smartphones under $1,000 are not the 'real' flagships anymore? Do you have any suggestions for models that could have been part of this selection?