Best Premium Smartphones Under $600 to Buy in 2023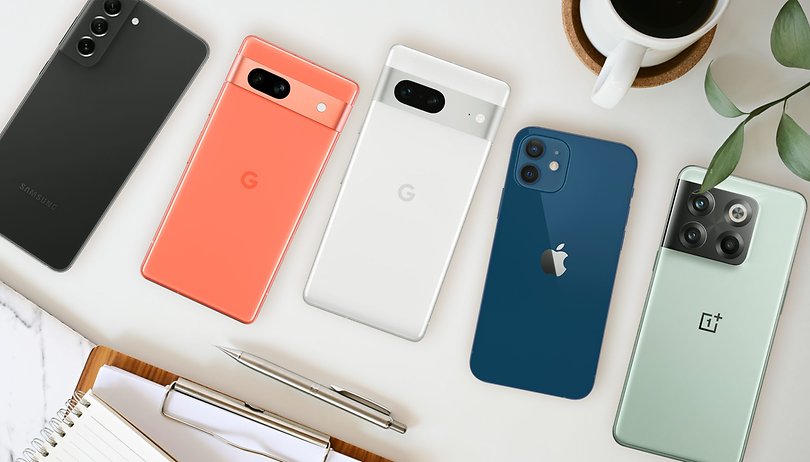 With smartphone prices trending upwards, and many flagship models way beyond a thousand dollars, sub-$600 phones still offer a good balance between features and performance. Whether you are looking to play games, take great pictures, or simply have a reliable phone which will last you many years, keep reading to find out the best phones on the market for less than 600 dollars.
With true flagship phones costing (way) above $1000, intermediate models started to trickle around the $500 price range. Even then, there are still a couple of smartphones around $600 that still offer a true flagship-level experience, without the tradeoffs found in the intermediate segment.
Editor's note: the prices highlighted in this article may vary depending on discounts offered by the manufacturers.
The best smartphones under $600
Editorial tip
Apple's alternative
Best camera
Long software support
Fast-charging option
Product
OnePlus 10T 5G
Picture

Display
6.1-inch OLED
1080 x 2400 pixels
90 Hz refresh rate
6.1-inch OLED
1170 x 2532 pixels
60 Hz refresh rate
6.3-inch OLED
1080 x 2400 pixels
90 Hz refresh rate
6.4-inch OLED
1080 x 2340 pixels
120 Hz refresh rate
6.7-inch OLED
1080 x 2412 pixels
120 Hz refresh rate
Processor
Google Tensor G2
Apple A14 Bionic
Google Tensor G2
Qualcomm Snapdragon 888
Qualcomm Snapdragon 8+ Gen 1
Memory
8 GB RAM
128 GB storage
4 GB RAM
64 / 128 / 256 GB storage
8 GB RAM
128 / 256 GB storage
6 / 8 GB RAM
128 / 256 GB storage
8 / 12 / 16 GB RAM
128 / 256 GB storage
microSD
❌
Software
Android 13
iOS 14.1
Android 13
Android 12 with One UI
Android 12 with Oxygen OS
Camera
Main: 64 MP, f1.89, OIS
Ultra-wide: 13 MP, f/2.2
Main: 12 MP, f/1.6, OIS
Ultra-wide: 12 MP, f/2.4

Main: 50 MP, f/1.9, OIS
Ultra-wide: 12 MP, f/2.2

Main: 12 MP, f/1.8, OIS
Ultra-wide: 12 MP, f/2.2
3x telephoto: 8 MP, f/2.4
Main: 50 MP, f/1.8, OIS
Ultra-wide: 8 MP, f/2.2
Macro: 2 MP, f/2.4
Selfie
13 MP, f/2.2
12 MP, f/2.2
10.8 MP, f/2.2
32 MP, f/2.2
16 MP, f/2.4
Battery
4,385 mAh
18 W wired charging
5 W wireless charging
2815 mAh
20 W wired charging
15 W wireless charging
Charger not included
4355 mAh
20 W wired charging
20 W wireless charging
Charger not included
4500 mAh
25 W wired charging
15 W wireless charging
Charger not included
4800 mAh
125 W wired charging (US)
-
Charger included
Good

Compact design
Top-notch performance
Versatile and trustworthy camera
All-day long battery
Wireless charging

Still a good performer in 2023
Bright OLED display
Excellent iOS support and integration

Well-calibrated 90Hz Full HD+ OLED display
Premium design (Gorilla Glass Victus, aluminum frame, IP68)
Efficient dual camera module
Android 13 with lots of exclusive features
Excellent battery life
Competitive price

Bright, smooth and responsive 120Hz AMOLED display
Snapdragon 888 performance without overheating issues
Neat and modern design (despite all the plastic)
Convincing wide-angle and 3x zoom camera module
Night Mode works great
3 major Android versions and 4 years of security updates
IP68 certification

High performance led by the Snapdragon 8+ Gen 1 SoC
100% battery life in less than 20 minutes
Quality 120Hz AMOLED display
3 Android updates and 4 years of security updates
Competitive price

Bad

Slow charging time
No power adapter in the box

Average battery life
60 Hz refresh rate display
64 GB of storage is too low
Slow wired charging
Charger not included

No 120 Hz refresh rate
20W wired charging is too slow
Back design is less beautiful than last year's
Charger not included

Mediocre battery life
Archaic 25-watt charging
No microSD port or 3.5 mm audio jack
Charger is not included in the box
The price is not competitive

No IP certification
No Alert Slider
Limited camera module performance
No Hasselblad branding

Rating

Read the Pixel 7a review

Not yet rated

Read the Google Pixel 7 review

Read the Samsung Galaxy S21 FE review

Read the OnePlus 10T 5G review
Offers*
What to expect from a sub-$600 phone
Different from other price categories, sub-$600 phones don't make specific tradeoffs to reach the price point. Each brand usually chooses different features to distinguish smartphones in this category from the true flagships.
Their software update support is usually on the same level as the high-end devices but you can expect to find sacrifices in camera versatility—e.g. fewer lenses—, slower or fewer charging options, slightly downgraded display, or older generation processors.
The best smartphones under $600
Google Pixel 7a: All-in-one package phone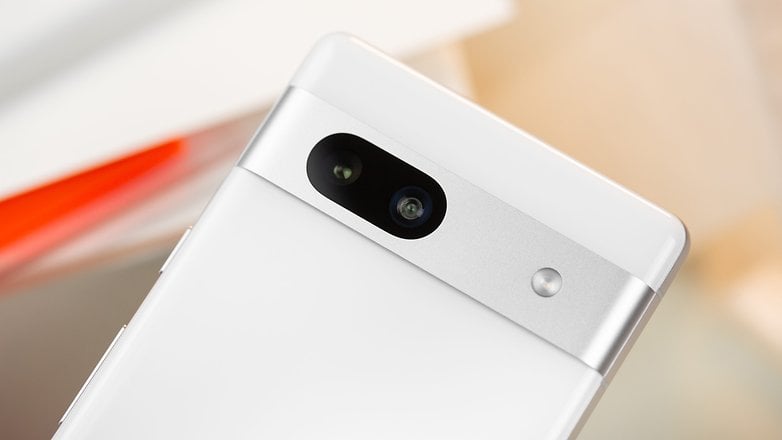 Read the full Google Pixel 7a review
Our pick for the best smartphone under $600 is the newly released Google Pixel 7a. Although the A-series has seen a $50 increase in its initial price, it has also seen a significant improvement in camera quality, with a 72% increase in the size of the main camera sensor and overall enhancements to all lenses. The device now supports wireless charging (albeit at a slow 5W rate) and maintains the top-notch Google Tensor G2 SoC inside.
On the software side, the Pixel 7a comes with Android 13 out of the box and includes the feature drop over time. This means it will receive Google's newest and sometimes Pixel-exclusive software features. The device is expected to be supported up to Android 16 and should receive at least five more years of security patches.
The Pixel 7a received a 5-star rating on NextPit because it redefines our understanding of the premium mid-range category. Priced at $499, this budget-friendly smartphone even makes us question the value of high-end devices with top-tier hardware specifications.
Apple iPhone 12: Ecosystem ties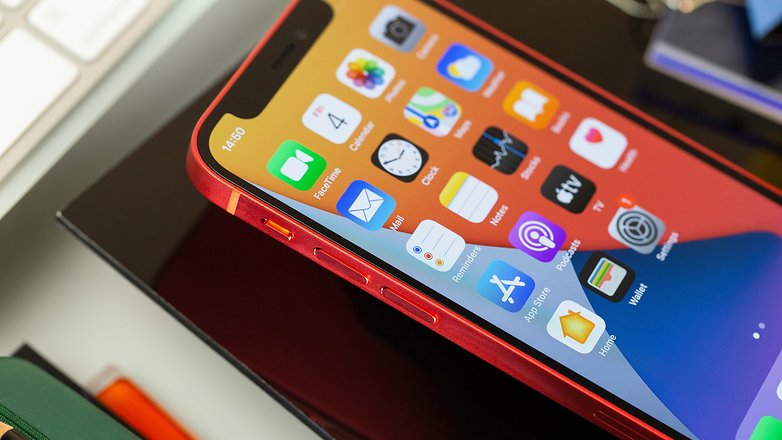 For those invested in the Apple ecosystem, the best option in the sub-$600 category is probably the iPhone 12. The first 5G iPhone is still a powerful and versatile smartphone in 2023, with performance on par with its Android alternatives.
The iPhone 12 features a beautiful 6.1'' OLED display with an excellent contrast ratio and a design inspired by the classic iPhone 4 that was kept on the 2021 and 2022 successors. As usual for the non-Pro Apple phones, the iPhone 12 features a dual camera module, both with 12-megapixel sensors and great performance in both daylight and night shots.
Energy efficiency is one of the low points of the iPhone 12, with worse battery life than its more efficient successors. Another issue is that 64 GB of storage may not be enough for most people. In that case, it might be worth considering getting the 3rd-generation iPhone SE which features a more efficient processor but has an older design based on the iPhone 6.
Google Pixel 7: The best camera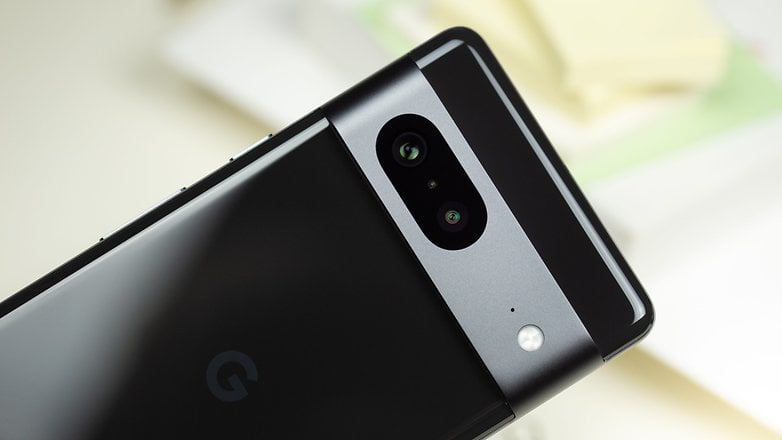 The Google Pixel family is well-known for its camera performance, and the Pixel 7 is no exception. The Android flagbearer is usually on top of camera comparisons and offers excellent results from both its main 50 MP camera and the 12-megapixels ultra-wide lens.
Being the Google reference phone, the Pixel 7 gets monthly security fixes and is first in line to receive new Android versions. Performance is top-notch, with the same processor used in the flagship Pixel 7 Pro. And all that with excellent battery life, without software bloat and exclusive software features thanks to the Pixel feature drops.
As a tradeoff, the Pixel 7 is limited to a 90 Hz OLED display—while its Android rivals go up to 120 Hz—and the performance of the Tensor G2 chip is not on par with the Snapdragon 8 Gen 2 and 8+ Gen 1.
Samsung Galaxy S21 FE: Long-term support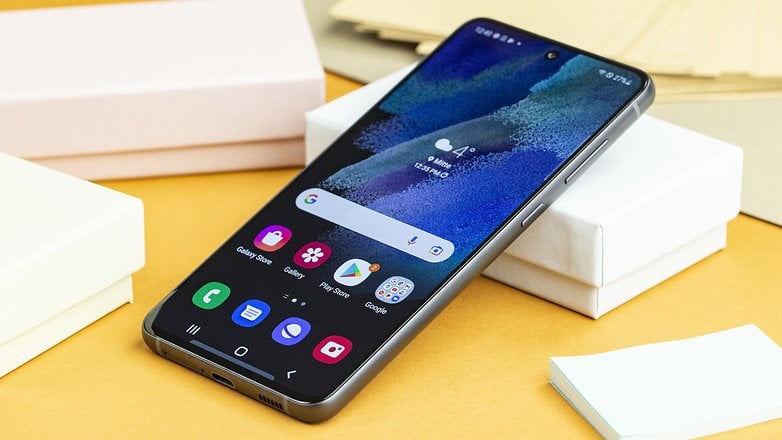 The Samsung Galaxy S21 FE had a very difficult task to fulfill, to succeed the popular Galaxy S20 FE. Worse, launched during the COVID pandemic, its release was delayed probably due to component shortages and ended up reaching shelves right before the Galaxy S22 was announced.
The result is a capable phone brought down by the fact it is powered by the power-hungry Snapdragon 888 processor. Despite offering excellent daily performance, battery life and heat management were issues we found during our review.
Still, the Galaxy S21 FE is a good option in the price range, with good camera performance and the promise of long-term support. The S21 FE should receive Android 16 in 2026, with security fixes until the beginning of 2027.
OnePlus 10T: The right compromises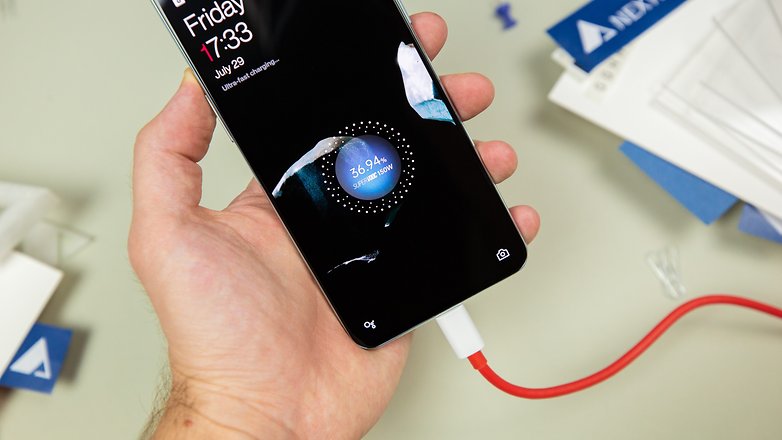 Read the full OnePlus 10T review
Our pick for the fast-charging option smartphone under $600 goes to the OnePlus 10T 5G. The Chinese brand did a curious balance of features and performance, ditching wireless charging in favor of superfast 125 W wired charging, for example. Therefore, this makes the device the fastest-charging phone on this list, achieving a full battery capacity of 0 - 100% in only 17 minutes.
Another compromise is in the camera department, without a telephoto lens and only an 8 MP ultra-wide sensor. Even so, OnePlus equipped the phone with a capable main camera that shouldn't disappoint. Additionally, the OLED display is top-notch, with 120 Hz refresh rate, vivid colors, and enough brightness for outdoor use.
Better still, the OnePlus 10T is equipped with the powerful Snapdragon 8+ Gen 1 processor, that not only is faster than its predecessors, it does so with less energy consumption. And on the software side, the 10T should be supported up to Android 15, with at least four more years of security patches
Alternatives to purchasing a more expensive smartphone
Mark these deals days down in your 2023 calendar:

| Event | Date |
| --- | --- |
| Amazon Prime Day | July 2023 (rumored) |
| Singles' Day | 11 November 2023 |
| Black Week | 20 to 24 November 2023 |
| Black Friday | 24 November 2023 |
| Cyber Monday | 27 November 2023 |
Contract discounts
Flagship and premium phones are the models with the biggest (and best) discounts when buying with a phone contract. That's why we added contract options in the deals links above, in case you are a customer of one of the mentioned carriers, be sure to check them out!
Refurbished and used smartphones
If removing the protective film on your new device does not spark joy, you can pick up more expensive smartphones from the second-hand or refurbished market. It is particularly advisable to use devices that carry a refurbished guarantee.
These are used smartphones that have been checked and refurbished by reputable companies to ensure that they are in tip-top condition. Refurbished devices are particularly worthwhile to check out when they come with an extended warranty. This is how you protect yourself when picking one up just in case the handset gives up the ghost just a few weeks down the road.
Other best of lists on NextPit:
Do you think we forgot a phone model? What would you change on this list? Share your opinion in the comments below!
---
Our 'Best Smartphones Under $600' list was updated in May 2023 to incorporate the newly released Pixel 7a as our editorial choice.