Best Xiaomi phones of 2023: Which Xiaomi suits you best?
Update:

As of January 2023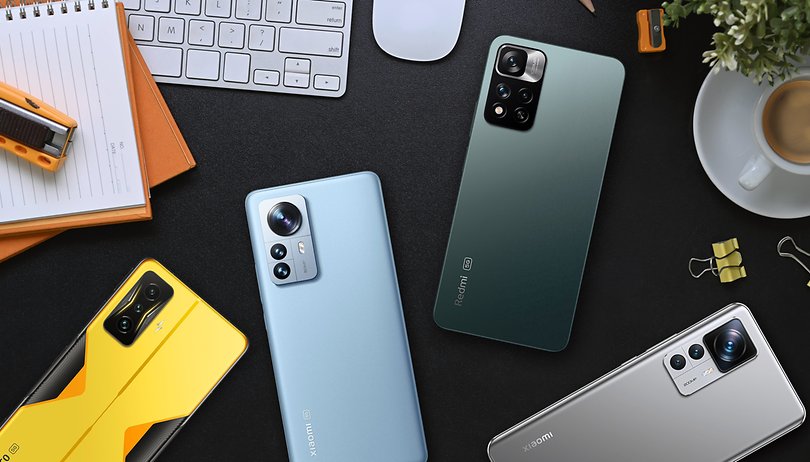 Xiaomi has a lot of (way too many) smartphones in its 2023 catalog. There are its sub-brands Redmi and Poco, where each has a respective entry, mid-range, and high-end models to choose from. With such a wide selection, we help you choose the best Xiaomi, Redmi, or Poco smartphone.
Attention: Xiaomi does not officially import the following devices to the United States. The prices mentioned in the article are approximate conversions of the MSRP and they may not reflect the market price in the US. All of the affiliate links included are from third-party sellers and may not represent the MSRP. The devices may not include a warranty or support your carrier.
The best Xiaomi, Redmi, and Poco smartphones in 2023
Editor's choice
Alternative flagship
Best gaming option
Best value-for-money
Value-for-money alternative
Best cheapest model
Product
Poco F4 GT
Image
Pros

Beautiful screen
HyperCharge solution with 120W adapter in the box
Fast SoC performance
Versatile photo module

Beautiful 120 Hz AMOLED display
Solid performance without overheating issues
Efficient 200 MP camera module
Very good battery life and very fast 120W charging
MIUI 13 is smooth with 3 major Android updates and 4 years of security patches

High-quality 120 Hz OLED screen
High performance
Good battery life
Very fast charging at 120 watts
Very responsive and customizable triggers
Gaming design, but classy

Perfectly calibrated screen
Fast 120-watt charge
Efficient 108 MP main camera lens
MicroSD port and 3.5 mm jack
Adequate battery life
Boring but neat design

Great price-to-performance ratio
144 Hz refresh rate
Powerful MediaTek Dimensity 8100 performance
Long battery life
Good main camera in daylight

Modern and chic design
Beautiful 90 Hz AMOLED screen
Excellent Battery life
Expandable storage

Cons

MIUI has too much bloatware
Average telephoto lens
No 512GB or 1TB storage options
Only IP53 certified

Software processing for photos is optimal
Plastic frame
No wireless charging

Disappointing camera module
Limited update policy
Advertisements in MIUI
No IP certification

Camera module is not very versatile and disappointing at night
Update policy is too limited (Android 11 by default)
IP53 certification is too limited
No wireless charging
Adequate performance, but not mind-blowing
Ugly Forest Green color

LCD display
Not a particularly versatile camera
No IP certification
No microSD slot
No wireless charging

No 5G compatibility
Lower performance compared to the competition
Fast charging is too slow despite a 33W charger
Very average image quality

Rating

Read the Xiaomi 12 Pro review

Read the Xiaomi 12T Pro review

Read the Poco F4 GT review

Read the Redmi Note 11 Pro+ 5G review

-

Read the Redmi Note 11 review
Offer*
Jump to:
Recommended Xiaomi smartphones by NextPit in 2023
Listed here are both Xiaomi and Redmi smartphones that the NextPit editorial staff has recommended. For each price range from $200 all the way to a lofty $1,000, we put our best choice forward. As you would have noticed, there was a deliberate choice not to include Poco smartphones in this comparison.
For transparency reasons, decisions were linked to editorial reasons, in order to provide us with additional time to review more Poco models that were released this year. We will of course devote a dedicated comparison to Poco models in the future.
The best choice in 2023: Xiaomi 12 Pro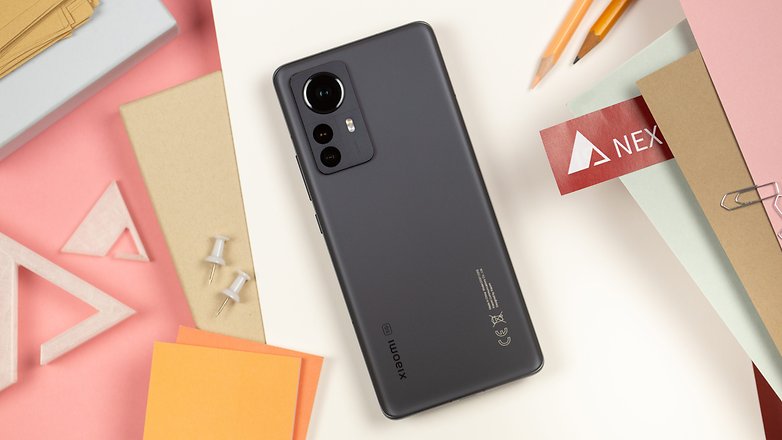 Check out NextPit's full review of the Xiaomi Mi 12 Pro
The Xiaomi 12 Pro is Xiaomi's most expensive smartphone this year (that might change soon with the Xiaomi 12 Ultra). But the smartphone has attracted a lot of criticism with its price of around $999.
Ok, Xiaomi has raised its prices, but here we have a very competitive Android flagship with a Snapdragon 8 Gen 1, a very nice 6.7-inch AMOLED display in WQHD+, and 120 Hz adaptive. The Xiaomi 12 Pro also accepts 120-watt charging, with the compatible adapter included in the box.
My colleague Camila Rinaldi was able to test it out and gave it a 4 out of 5 score. Camila found that the Xiaomi 12 Pro offers excellent performance, one of the most advanced charging solutions on the market, and a competitive camera module. My colleague, on the other hand, regretted the lack of an IP68 rating, the unique non-expandable 256GB storage configuration, and bloatware that is not worthy of a high-end smartphone at around a thousand bucks.
The best gaming flagship: Poco F4 GT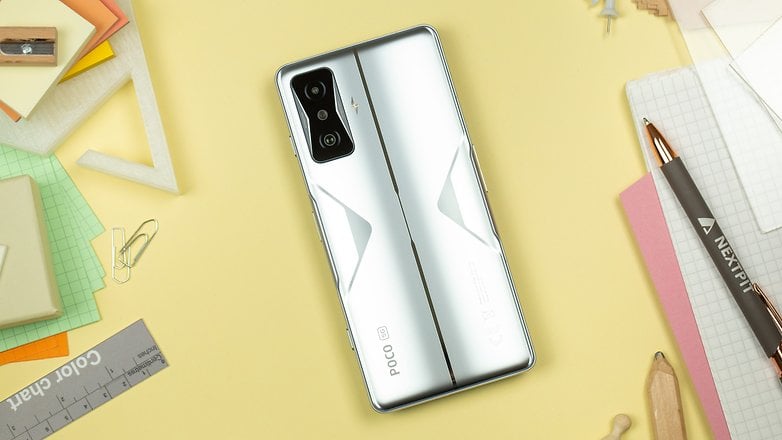 Check out NextPit's full review of the Poco F4 GT on NextPit
The Poco F4 GT positions itself in the upper mid-range segment comfortably. It's not a full-fledged flagship like a Xiaomi 12, but it sets the right tone with its specifications that go all out when it comes to performance and multimedia content.
It is a smartphone made for gaming, armed with a powerful Snapdragon 8 Gen 1 SoC, a 120 Hz AMOLED display, and very good temperature control. The smartphone won't overheat even during long gaming sessions and you can play all your games at a constant 60 frames per second. The Poco F4 GT has a very special feature - retractable physical triggers are very nice to use.
Its 4,700 mAh battery isn't the longest lasting on the market, but it more than makes up for it with its 120-watt Hyper Charge fast charger. Going from 0 to 100% in 25 minutes is what's known in the industry as a "game changer." If you're looking for a premium smartphone with MIUI that's more suited for gaming than photography, I think the Poco F4 GT is the best choice.
The best choice flagship alternative in 2023: Xiaomi Mi 12T Pro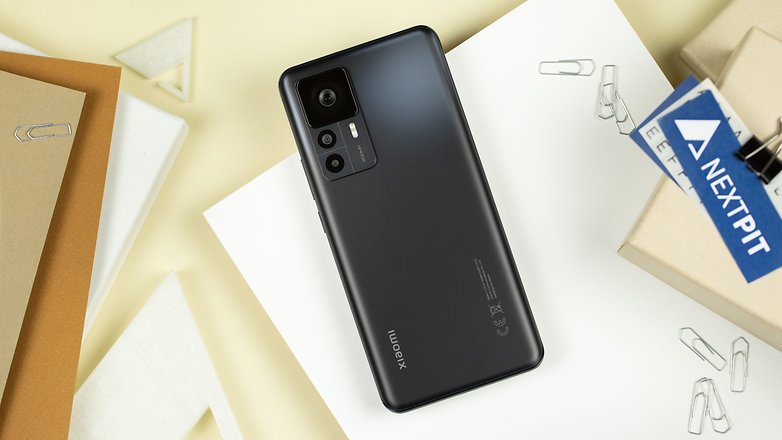 Read NextPit's Xiaomi Mi 12T Pro review
The Xiaomi 12T Pro has almost all the strengths of the Xiaomi 12 Pro, Xiaomi's flagship, with very slight compromises that are forgivable given the lower price.
The 120 Hz AMOLED screen displays a slightly higher definition than Full HD+ and not the WQHD+ as found on the Xiaomi 12 Pro. It also features a 200 MP triple camera module, Snapdragon 8+ Gen 1 SoC, 8 GB of RAM, and 256 GB of storage as well as a 5000 mAh 120W rechargeable battery.
The screen quality is superb, the performance is impeccable and the battery life and fast charging are excellent. However, its 200 MP camera module doesn't seem very accomplished, the design is a bit less premium than the competition and there is no wireless charging. But overall, the Xiaomi 12T Pro offers very good value for money and is "a relevant choice if you're looking for a high-end Android smartphone" according to our review.
Best value for money: Redmi Note 11 Pro+ 5G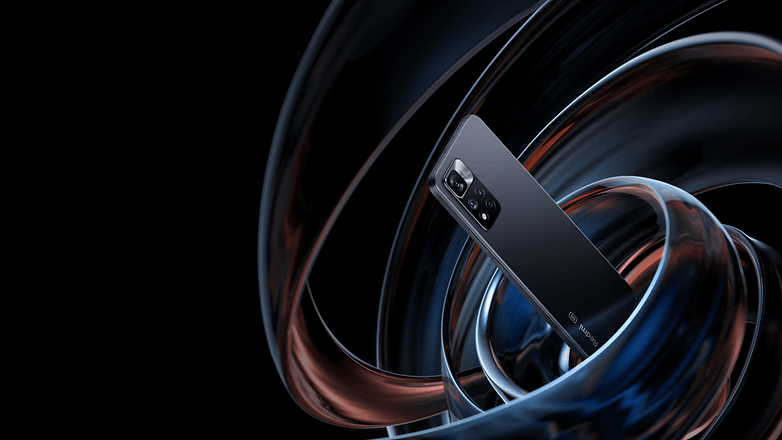 If we ignore its absurd name, the Redmi Note 11 Pro+ 5G is the smartphone with the best price/performance ratio in this selection. For less than $500, we get a 6.67-inch AMOLED display with Full HD+ and 120 Hz adaptive, a MediaTek Dimensity 920 SoC, a 108 MP triple photo module, and a 4500 mAh battery that accepts 120-watt charging.
In short, the Redmi Note 11 Pro+ 5G ticks almost all the boxes to rule the mid-range segment. We haven't had a chance to review it yet, but on paper, it's definitely the most cost-effective model in this selection.
The price-performance alternative: Poco X4 GT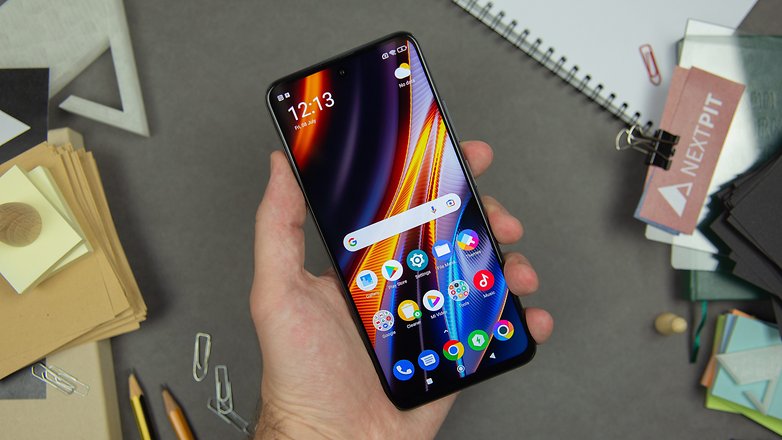 As an alternative to the Redmi Note 11 Pro+ 5G, we recommend the Poco X4 GT, which is available for less than $400. This handset carries a few weaknesses like an LCD display instead of an AMOLED slab and a rather mediocre camera configuration. However, the overall impression of this smartphone is a really good one because this Poco handset makes compromises in the right places.
The LCD panel makes for a pretty decent screen and even offers a 144-hertz refresh rate. The primary camera delivers great results (at least during the day), and there is a fat 5,080 mAh battery to go with it, which can also be charged quickly at 67 watts.
The MediaTek Dimensity 8100 SoC delivers a more than solid performance, armed with 8 GB of RAM and up to 256 GB of storage space that is, unfortunately, non-expandable. The rather limited update policy is also something to be aware of in this model. Otherwise, there is really not much to criticize about this device.
The best cheap smartphone: Redmi Note 11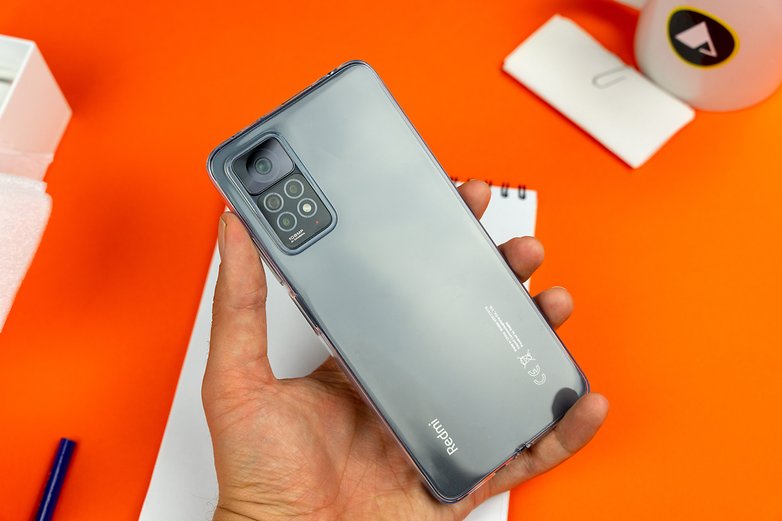 Every single year, Xiaomi renews its entry-level range with a Redmi. The Redmi Note 11 is the base model among the 5 variations that this range currently has. It is slightly more premium than the Redmi 10 launched by Xiaomi this year (not to be confused with the Redmi Note 10).
Thus, for less than $300, we have a 6.43-inch AMOLED screen in Full HD+ and 90 Hz. The screen is amazing, there is sufficient power underneath the hood to play games as well as for everyday applications and the camera module is pretty decent for its price. The Redmi Note 11 also offers excellent battery life and expandable storage.
It is simply the best smartphone you can buy for under $200 in 2023.
Between Xiaomi and Redmi: Which do you pick in 2023?
If we were to take Xiaomi and Redmi into consideration, we have to consider them as two distinct brands and two ranges within the same catalog. Yes, I know, it's complicated, but basically, Xiaomi is slightly more premium overall than Redmi.
However, there are times when Redmi's flagship range is sometimes more interesting than Xiaomi's entry-level handsets. For example, the Redmi Note 11 Pro at $280 is more competitive than the Xiaomi Mi 11 Lite at $300. By the way, we asked you in our survey if you still feel comfortable with Xiaomi—and the answer was a big fat NO.
Top of the range
Let's start with Xiaomi's flagship range. These are the top-of-the-range smartphones of the manufacturer with, generally, the most premium technical specifications. The flagship of the range is the Xiaomi 12 Pro with its vanilla version, the Xiaomi 12. But the range will also come in several versions more or less premium in the coming months, as was the case with the Xiaomi Mi 11 last year and its versions Mi 11 Ultra, Mi 11i, Mi 11 Lite 5G, and Mi 11 Lite.
Moving down the hierarchy we arrive at the Mi Note. Here too it comes in several models as last year with the Xiaomi Mi Note 10, the Mi Note 10 Lite, and the Mi Note 10 Pro. It remains to be seen whether Xiaomi will renew this range this year or not, knowing that there was no Xiaomi Note 11 last year and that Redmi seems to have absorbed it.
Mid-range
If we take Xiaomi as the global scale brand, the manufacturer that is, Redmi constitutes the mid-range of its catalog, but if we consider Xiaomi and Redmi as two brands, Redmi also has its own sub-ranges, from flagships to entry-level.
Redmi's top-of-the-line, which corresponds to Xiaomi's mid-range, is the Redmi Note. They too come in several numbered versions like the Redmi Note 11, Note 11S, Note 11 Pro, Note 11 Pro 5G, and Note 11 Pro+ 5G, from the basic to the most premium model.
Entry-level
Next up are the Redmi all-in-ones, which is the entry-level with the Redmi 10 this year. Here again, we'll probably see variations of the Redmi 10A, which is more affordable, and a Redmi 10C, an intermediate model. Well, at least there you are sure to be on entry-level models of Xiaomi and Redmi.
The Poco catalog
Poco is a rather unusual sub-brand. The brand seems to be quite independent of Xiaomi compared to Redmi. Within the Poco catalog, you can again find further differences and classes based on a wide price range.
The Poco F models, like the Poco F4 GT, are the flagship models, being the most powerful and expensive smartphones from the manufacturer. The Poco X like the Poco X4 Pro 5G represents Poco's mid-range price segment, with smartphones that place more emphasis on the quality of the screen and the camera. The Poco M like the Poco M4 Pro makes up Poco's entry-level segment, with prices of less than $200 while offering more limited (but still functional) specifications, in addition to a longer battery life.
Poco smartphones are less popular outside of Asia though. You are more likely to find a Xiaomi or Redmi device in a store than a Poco device. On the other hand, Poco models are the Xiaomi models that usually see the biggest price drops over time.
That's it for this selection of the best Xiaomi smartphones to choose from in January 2023. What do you think of NextPit's choices? Which model should be in this comparison that you think we didn't mention? What is YOUR candidate for the best Xiaomi or Redmi smartphone in 2023? Tell us all about it in the comments!
NextPit's best phones lists
---
List updated in January 2023. The comments prior to the update have been retained.