Best Xiaomi phones of 2022: Which Xiaomi suits you best?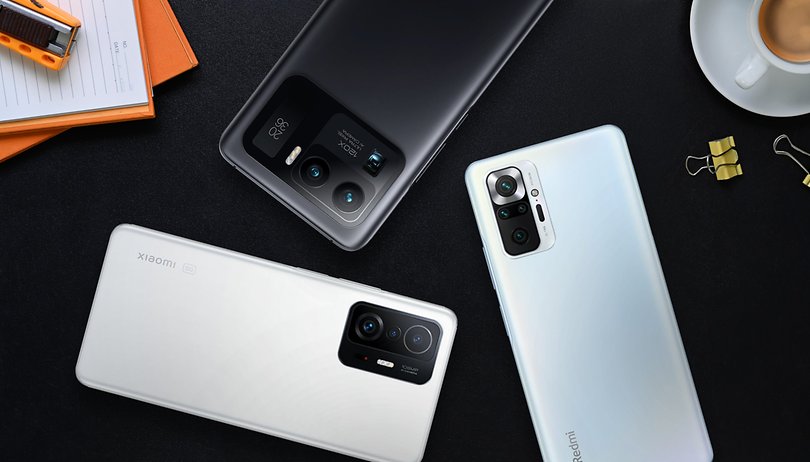 NEXTPITTV
What do you mean you are lost in the vast catalog of Xiaomi phones? You can't find your way between the 5 variations of the Redmi Note 11? You have brain cramps comparing the almost identical specifications of the Xiaomi 12 and Xiaomi 12X? Or maybe you're just looking for a more affordable alternative to the Xiaomi 12 Pro.
Don't panic, I'm here for you, it's going to be just fine.
(Attention: Xiaomi does not officially import the following devices to the US. The prices mentioned in the article are approximate conversions of the MSRP and they may not reflect the market price in the US. All of the affiliate links included are from third-party sellers and may not represent the MSRP. The devices may not include a warranty or support your carrier. Please pay additional attention if you wish to buy one of the devices. If you still wish to buy a Xiaomi device check our dedicated guide here.)
The best Xiaomi and Redmi smartphones in 2022
Editor's Choice
Best value for money
3rd place
4th place
Product
Image
More

Beautiful screen
HyperCharge solution with 120W adapter in the box
Fast SoC performance
Versatile photo module

100% charging in up to 17 minutes
Beautiful screen
Performance/price ratio
Interesting video features

Less

MIUI has too much bloatware
Average telephoto lens
No 512GB or 1TB storage options
Only IP53 certified

Overall below average photo quality
No micro SD card slot despite 8K video
Snapdragon 888 overheats
Heavy and bulky
No IP certification

Note

Read the review

Read the review

Not yet rated

Not yet rated

Offer
How does NextPit select the best Xiaomi smartphones?
For this selection, I picked Xiaomi and Redmi smartphones that offered the best value-for-money when it comes to the different price points. As for the price, I based my findings on the prices charged by the manufacturer on its official store. In addition, I also took into account the memory configuration (storage and RAM) before arriving at a conclusion.
This list is obviously a very personal one since it is based on my own preferences. However, I have tried to apply a number of purchasing criteria and adapted them to the price range in question.
While I can forgive a Redmi Note 9 Pro for not having IP certification, it's less excusable on a high-end Mi handset. For the affordable smartphones (under $400, $300, and $200), I considered performance and battery life to be more important by basing it on a utilitarian approach that one tends to have towards these models.
Where the high-end range is concerned, I focused on models that are realistically available within reach of those who look into flagships. That's why I didn't include the Xiaomi Mi 11 Ultra even though I reviewed it and found it to be a very good smartphone.
Jump to:
Recommended Xiaomi smartphones by NextPit in 2022
Listed here are both Xiaomi and Redmi smartphones that the NextPit editorial staff has recommended. For each price range from $200 all the way to a lofty $1,000, we put our best choice forward. As you would have noticed, there was a deliberate choice not to include Poco smartphones in this comparison.
For transparency reasons, decisions were linked to editorial reasons, in order to provide us with additional time to review more Poco models that were released this year. We will of course devote a dedicated comparison to Poco models in the future.
The best choice in 2022: Xiaomi 12 Pro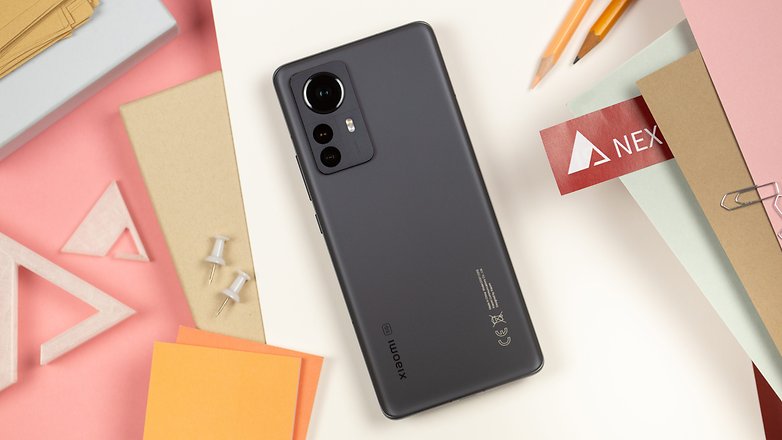 | | |
| --- | --- |
| Note | |
Pros

Sublime screen
HyperCharge solution with 120W adapter in the box
Fast SoC performance
Versatile photo module

Cons

MIUI has too much bloatware
Average telephoto lens
No 512GB or 1TB storage options
Only IP53 certified
Check out NextPit's full review of the Xiaomi Mi 12 Pro
The Xiaomi 12 Pro is Xiaomi's most expensive smartphone this year (that might change soon with the Xiaomi 12 Ultra). But the smartphone has attracted a lot of criticism with its price of around $999.
Ok, Xiaomi has raised its prices, but here we have a very competitive Android flagship with a Snapdragon 8 Gen 1, a very nice 6.7-inch AMOLED display in WQHD+, and 120 Hz adaptive. The Xiaomi 12 Pro also accepts 120-watt charging, with the compatible adapter included in the box.
My colleague Camila Rinaldi was able to test it out and gave it a 4 out of 5 score. Camila found that the Xiaomi 12 Pro offers excellent performance, one of the most advanced charging solutions on the market, and a competitive camera module. My colleague, on the other hand, regretted the lack of an IP68 rating, the unique non-expandable 256GB storage configuration, and bloatware that is not worthy of a high-end smartphone at around a thousand bucks.
The best choice in 2022: Xiaomi Mi 11T Pro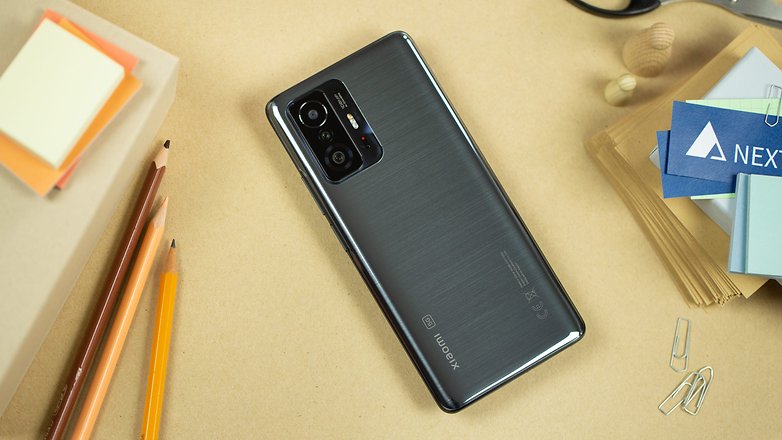 | | |
| --- | --- |
| Ratings | |
Pros

5,000 mAh battery
120-watts wired charging
Nice 120Hz Full HD+ AMOLED display
Interesting video features
Extended software update policy

Cons

Below average camera quality
No micro SD card slot despite 8K video recording capability
Snapdragon 888 overheats quickly
Heavy and bulky
No IP certification
Read NextPit's Xiaomi Mi 11T Pro review
The Xiaomi 11T Pro has almost all the good points of the Xiaomi Mi 11, which happens to be the manufacturer's flagship device, with very few compromises made that are rather forgivable in my opinion. However, my colleague Ben who reviewed the device was not so forgiving, hence the 3.5-star rating.
The 120Hz AMOLED display sports a Full HD+ definition and not WQHD+ like the Mi 11. The triple 108MP camera module has slightly lower resolution sensors but boasts larger apertures. We also lose out when it comes to wireless and reverse charging compared to the Mi 11.
But on the flip side, the Xiaomi 11T offers a larger 5,000 mAh battery (vs. 4,600 mAh), wired charging at 120 watts (vs. 65 watts) as well as an extended update policy with up to 3 major Android versions and 4 years of security patches, which is a record for the Chinese manufacturer. With a starting price of $629 on various online retailers, I definitely prefer this model to the classic Xiaomi Mi 11 still sold for $640 thereabouts.
Best value for money: Redmi Note 11 Pro+ 5G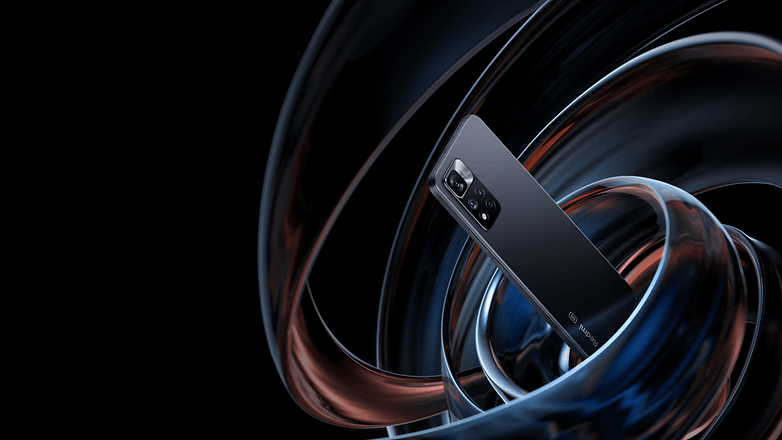 If we ignore its absurd name, the Redmi Note 11 Pro+ 5G is the smartphone with the best price/performance ratio in this selection.
For less than $500, we get a 6.67-inch AMOLED display with Full HD+ and 120 Hz adaptive, a MediaTek Dimensity 920 SoC, a 108 MP triple photo module, and a 4500 mAh battery that accepts 120-watt charging.
In short, the Redmi Note 11 Pro+ 5G ticks almost all the boxes to rule the mid-range segment. We haven't had a chance to test it yet, but on paper, it's definitely the most cost-effective model in this selection.
The best of the cheap: Redmi Note 11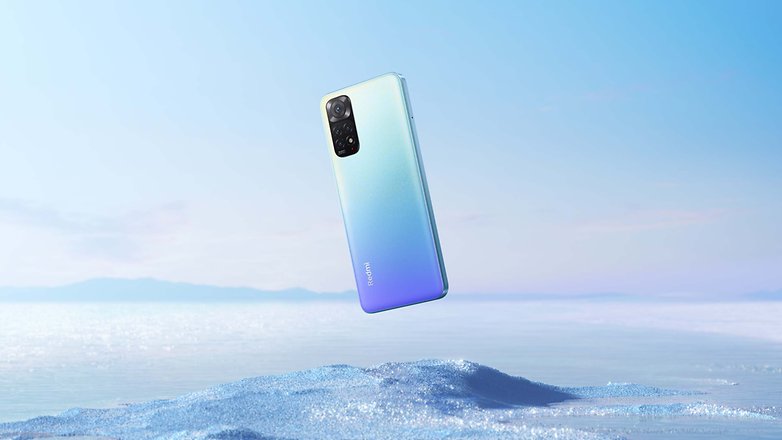 Like every year, Xiaomi renews its entry-level range with a Redmi. The Redmi Note 11 is the base model among the 5 variations that this range currently has. It is slightly more premium than the Redmi 10 launched by Xiaomi this year (not to be confused with the Redmi Note 10).
Thus, for less than $300, we have a 6.43-inch AMOLED screen in Full HD+ and 90 Hz. The large 5000 mAh battery promises very good autonomy and still charges at 33 watts. The Snapdragon 690 SoC should allow a mainly utilitarian use, especially since it must deal with 4 GB of RAM.
We'll have to wait until we can finally test it to find out more about the performance of the quad 50 MP camera module and its classic 2 MP macro and depth sensors that we love, needless to say!
Between Xiaomi and Redmi: Which do you pick in 2022?
If we were to take Xiaomi and Redmi into consideration, we have to consider them as two distinct brands and two ranges within the same catalog. Yes, I know, it's complicated, but basically, Xiaomi is slightly more premium overall than Redmi.
However, there are times when Redmi's flagship range is sometimes more interesting than Xiaomi's entry-level handsets. For example, the Redmi Note 11 Pro at $280 is more competitive than the Xiaomi Mi 11 Lite at $300.
Top of the range
Let's start with Xiaomi's flagship range. These are the top-of-the-range smartphones of the manufacturer with, generally, the most premium technical specifications. The flagship of the range is the Xiaomi 12 Pro with its vanilla version, the Xiaomi 12. But the range will also come in several versions more or less premium in the coming months, as was the case with the Xiaomi Mi 11 last year and its versions Mi 11 Ultra, Mi 11i, Mi 11 Lite 5G, and Mi 11 Lite.
Moving down the hierarchy we arrive at the Mi Note. Here too it comes in several models as last year with the Xiaomi Mi Note 10, the Mi Note 10 Lite, and the Mi Note 10 Pro. It remains to be seen whether Xiaomi will renew this range this year or not, knowing that there was no Xiaomi Note 11 last year and that Redmi seems to have absorbed it.
Mid-range
If we take Xiaomi as the global scale brand, the manufacturer that is, Redmi constitutes the mid-range of its catalog, but if we consider Xiaomi and Redmi as two brands, Redmi also has its own sub-ranges, from flagships to entry-level.
Redmi's top-of-the-line, which corresponds to Xiaomi's mid-range, is the Redmi Note. They too come in several numbered versions like the Redmi Note 11, Note 11S, Note 11 Pro, Note 11 Pro 5G, and Note 11 Pro+ 5G, from the basic to the most premium model.
Entry-level
Next up are the Redmi all-in-ones, which is the entry-level with the Redmi 10 this year. Here again, we'll probably see variations of the Redmi 10A, which is more affordable, and a Redmi 10C, an intermediate model. Well, at least there you are sure to be on entry-level models of Xiaomi and Redmi.
That's it for this selection of the best Xiaomi smartphones to choose from in 2022. What do you think of NextPit's choices? Which model should be in this comparison that you think we didn't mention? What is YOUR candidate for the best Xiaomi or Redmi smartphone in 2022? Tell us all about it in the comments!
---
List updated in April 2022 with recent releases in the 12 and Redmi Note 11 lines.