The best smartphone cameras in 2022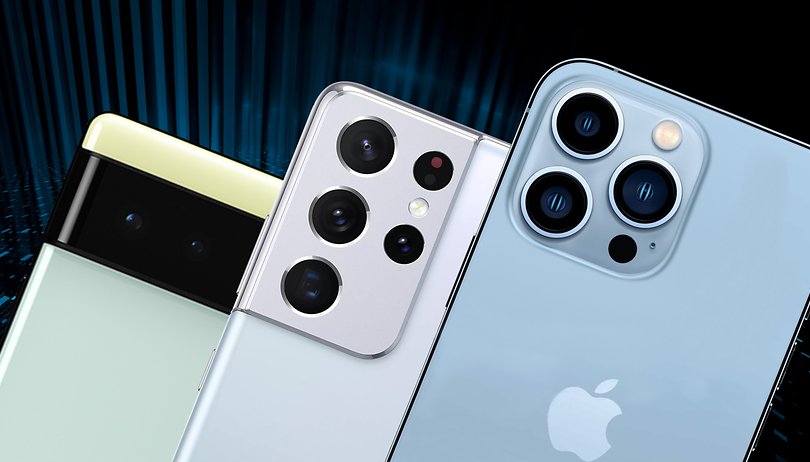 What is the best smartphone for photography? Does it come with or without a telephoto lens? What is the best camera smartphone that costs less than $400, $300, or $200? In this selection of the best camera smartphones in 2022, NextPit helps you choose the camera smartphone of your dreams, which has been tested and approved by the editorial staff. NEXTPITTV
The best camera smartphones to choose from in 2022 compared
Best choice for Android
Best choice for Apple
Best premium value-for-money
Best sub-$400 smartphone
Best sub-$300 smartphone
Best sub-$200 smartphone
Product
Image
Pros

Daring and assertive design
Sublime WQHD+ 120Hz AMOLED screen
Eynos 2100 is extremely capable
Most versatile camera module on the market
Very effective 10x zoom
Balanced battery life
Fluid and feature-rich OneUI 3.1

Superb 120Hz screen
Excellent battery life
Excellent camera module

Potentially iconic design
Well-calibrated 6.4-inch 90Hz AMOLED display
Tensor SoC performs well and does not overheat
Pixel-like photo rendering
Adequate battery life
5 years of security updates
IP68 + wireless and reverse charging
Its price

90 Hz AMOLED screen is fluid even without a 120 Hz refresh rate
Powerful MediaTek Dimensity 1200-AI SoC
No overheating
Warp Charge 65T is fast
Solid battery life
Detail level of the main 50 MP lens is high
Effective Night Sight
Promise of 2 Android updates and 3 years of security updates

Excellent overall impression
Great 120Hz AMOLED display
Good performance
Good main camera
Long battery life
Triple slot for dual SIM + microSD card
NFC support
Strong and decent stereo sound

Cons

Exynos 2100 does not outperform the Snapdragon 888 SoC
No charger included
No microSD slot
Fast charging is limited to 25 watts
S-Pen is a total gimmicky and clunky
Its price (though cheaper than the S20 Ultra)

The USB-C port is long overdue
"Fast" charge at only 20 W

Camera module is not versatile enough without a telephoto lens
Fast charge is too slow and there is no charger included
Night Sight mode is unnatural for night shots
128 GB storage without a microSD port
"Only" 3 Android updates

No dedicated telephoto lens
No wireless charging/ IP rating/ microSD port/ 3.5mm jack
Colorimetry of photos not very accurate
Software photo processing is inferior to the OnePlus 9
Lack of clarity on High Performance mode

Camera module is a bit bulky
Average photo quality in low light
No 5G
No wireless charging

Rating

Read review

Read review

Read review

Read review

Read review

Not yet reviewed

Offer
The purpose of this selection is obviously to recommend the best camera smartphones available on the market today. The selection has been discussed and debated internally and, with very few exceptions, each model has been reviewed by a NextPit journalist. But the final goal is not to focus on the camera itself and forget about everything else.
As with every product, the purchase of a smartphone, camera-centric or not, is the result of taking multiple criteria into consideration. Hence, this selection focuses on the quality of the camera of each smartphone while taking into account the rest of the hardware specifications and the overall value-for-money of the smartphone.
Jump to
The best camera smartphones in 2022
In this section, we list the best camera smartphones available in 2022 according to NextPit. These are the best models across all categories. The Samsung Galaxy S21 Ultra and the Apple iPhone 13 Pro share the podium and is followed by the Pixel 6.
Apple's best camerasmartphone: iPhone 13 Pro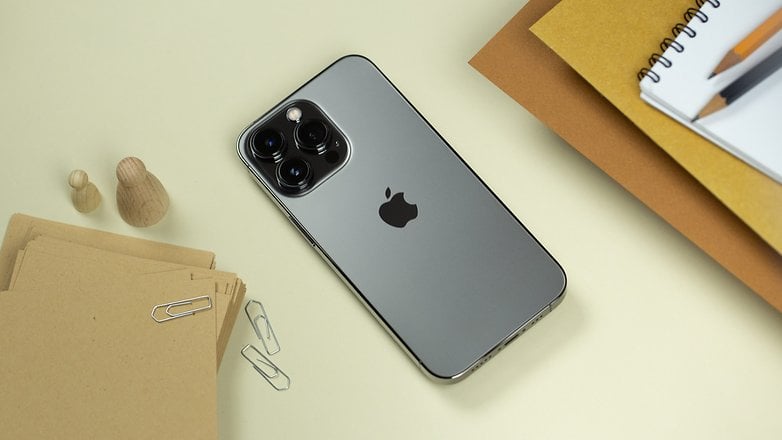 | | |
| --- | --- |
| Rating | |
Pros

Dedicated telephoto lens
Autofocus also in ultra wide-angle
Natural colorimetry and powerful HDR
Multiple photo and video editing modes
ProRes 4K30 codec

Cons

Price
Night Mode is too natural, shots are too dark
3x zoomis rather limited
No autofocus for selfies
NextPit's full review of the iPhone 13 Pro
The iPhone 13 Pro is the best camera smartphone in 2022, having tied down the top spot with the Samsung Galaxy S21 Ultra. I didn't include the iPhone 13 Pro Max since it offers exactly the same camera specifications, so you might as well go for the cheaper model. Last year's iPhone 12 Pro Max is still very competitive obviously, but the iPhone 13 Pro brings improvements that really make a difference.
We're still at 12 MP on all sensors, but they've been enlarged to capture more light. The main wide-angle lens now measures 1.9 µm (compared to 1.7 µm for the iPhone 13 and 13 Mini and the iPhone 12 Pro Max and 1.4 µm for the iPhone 12 Pro), and it has a better aperture (f/1.5, compared to f/1.6 on the iPhone 12 Pro). The same goes for the ultra-wide angle, whose aperture increases to f/1.8, against f/2.4 on the iPhone 12 Pro.
At night, the difference between the iPhone 13 Pro and the iPhone 12 Pro is therefore rather obvious, especially since all sensors are now compatible with the Night Mode. Finally, the telephoto lens features a 77mm equivalent with an aperture at f/2.8 and 3x zoom, versus a 2x zoom on the iPhone 12 Pro and 2.5x zoom on the iPhone 12 Pro Max.
The best Android camera smartphone: Samsung Galaxy S21 Ultra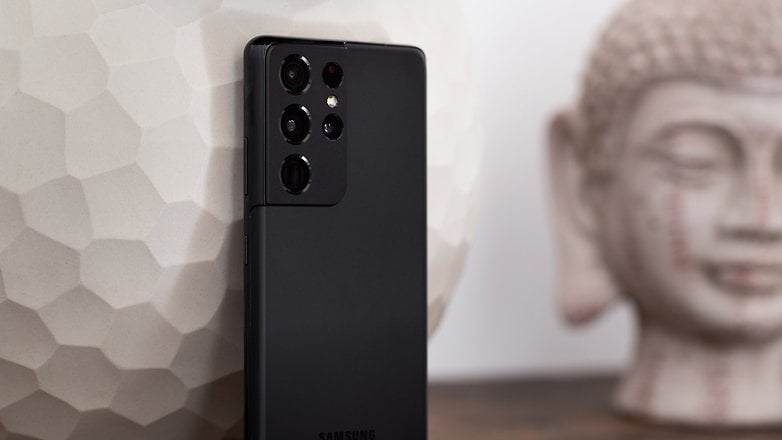 | | |
| --- | --- |
| Rating | |
Pros

2 dedicated telephoto lenses
Very versatile camera module
Very large main sensor for an excellent level of detail
Autofocus also works at ultra wide-angle
4K 60 FPS video quality and up to 8K 24 FPS
Numerous photo and video editing modes

Cons

Price
Night Mode is not always effective
Portrait photos can be improved
Samsung Galaxy S21 Ultra full review
The Samsung Galaxy S21 Ultra is the first Android flagship released in 2021 and it's also still the best in my opinion, for photos and in general.
The Samsung Galaxy S21 Ultra overhauls the copy of its camera module compared to last year's Samsung Galaxy S20 Ultra. Instead of a 48 MP periscope telephoto lens, there are two dedicated telephoto lenses at 10 MP each, and the main 108 MP sensor is no longer the Isocell Bright HM1 which had a lot of focus issues but is replaced by the new Isocell Bright HM3 instead. And Samsung has fixed many issues since the previous generation of Ultra flagships.
It's the most versatile camera smartphone on the market and the most efficient when it comes to zooming capability, and Samsung provides you with a whole host of software aids and assistants to capture the best shots possible even without any photography skills. It's clearly the most capable camera, although it doesn't look as natural as the iPhone 13 Pro.
The best value-for-money flagship: Google Pixel 6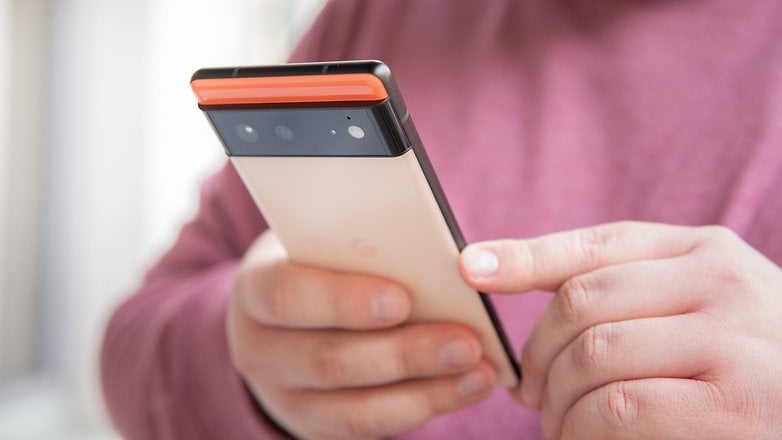 | | |
| --- | --- |
| Rating | |
Pros

Large main sensor
Excellent level of detail and sharpness
Good exposure except in ultra wide-angle
Artificial but very effective night mode
Quality 4K 60 FPS video

Cons

Colorimetry lacks naturalness
Less good exposure in ultra wide-angle
No dedicated telephoto lens, limited digital zoom
NextPit's full review of the Google Pixel 6
I was privileged to review the Pixel 6 and it's definitely my slam dunk of the year. In terms of value-for-money, the Pixel 6 is the most recommended flagship in my opinion. And the camera configuration, although it is imperfect, it is still excellent and remains at the very top of the bracket.
The main 50MP lens is based on a Samsung GN1 sensor with a size of 1/1.31 inches (with 1.2µm pixels) with f/1.85 aperture and optical stabilization (OIS). The ultra wide-angle uses a 12 MP sensor with an f/2.2 aperture (pixel size 1.25µm) with a field of view of 114 degrees.
The photos from the main sensor are simply excellent in terms of sharpness, level of detail, and exposure. The colorimetry is not the most natural but I find that it handles those well. The Night Sight is also too aggressive and won't please those used to Apple's Night Mode, for instance. Portrait photos are also very good but the zoom, which is purely digital, remains rather limited.
I don't think the dedicated telephoto lens on the Pro model justifies the $250 price difference, but my colleague Camila, who reviewed the Pixel 6 Pro, doesn't share my opinion. And maybe the 128GB storage will also make you lean towards the Pro model. The choice is yours.
The best value-for-money mid-range smartphone
Logically, the best camera smartphones on the market are flagships or top-of-the-line handsets. But there are also good camera smartphones in the more affordable price ranges, especially under the $400, $300, or even $200 mark.
The best camera smartphone under $400: OnePlus Nord 2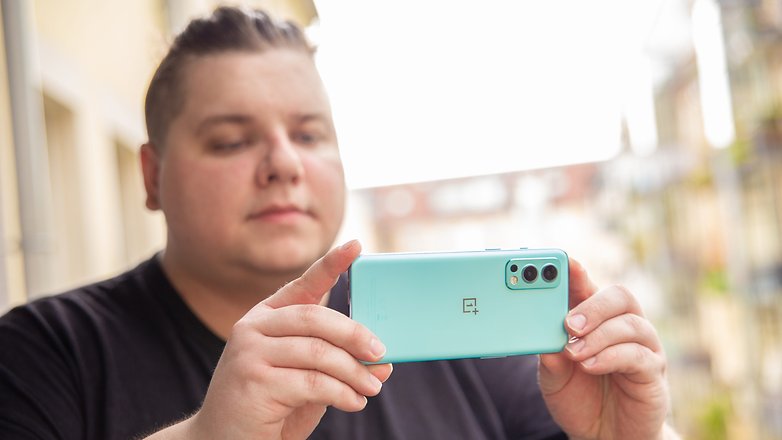 | | |
| --- | --- |
| Rating | |
Pros

Good daytime detail
Correct dynamic range
Digital zoom usable in 2x or 5x
Effective night mode

Cons

No dedicated telephoto lens
Software processing is sometimes too aggressive
AI mode distorts colorimetry
Secondary lenses is too limited in low light conditions
NextPit's full review of the OnePlus Nord 2
OnePlus may have lost its identity and everything else that made the brand, but the manufacturer has still succeeded with its Nord range. I've been using the OnePlus Nord 2 on a daily basis since its launch and it's the best smartphone for under $400 euros in my opinion.
As far as photography is concerned, the OnePlus Nord 2 packs a triple camera module that is spearheaded by a Sony IMX766 ultra wide-angle main sensor, which is the same one found in the OnePlus 9 and 9 Pro. I was not taken in by the photo rendering but I found the level of detail to be correct and the dynamic range rather wide. The purely digital zoom is usable and the night mode is quite effective.
Add to that the excellent overall value-for-money proposition as well as an extensive update policy (2 major Android versions and 3 years of security updates) of the smartphone, and I'm hard-pressed to find a better choice in this price range.
The best camera smartphone under $300: Xiaomi Redmi Note 10 Pro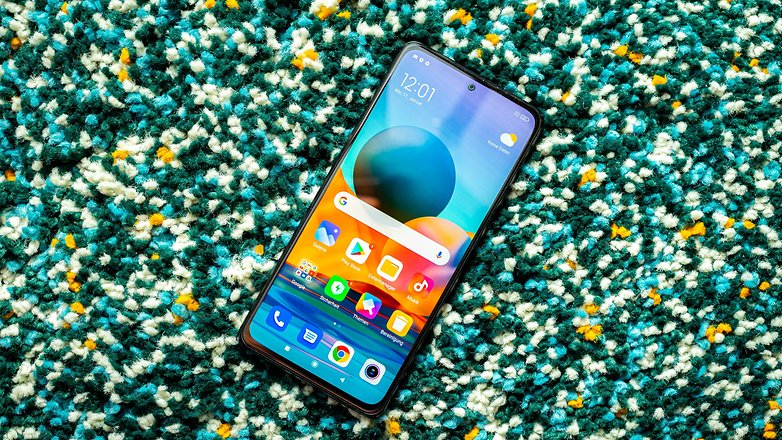 | | |
| --- | --- |
| Rating | |
Pros

Realistic and detailed photos in daylight
Decent macro photos
Versatile camera

Cons

No optical image stabilization
Big loss of quality in low light conditions
Xiaomi Redmi Note 10 Pro full review by NextPit
The Redmi Note 10 Pro is still the best smartphone under $300 according to NextPit. There is a quad-camera module that is powered by a 108 MP main lens. The Redmi Note 10 Pro also packs an 8MP ultra-wide angle lens (118° FOV, f/2.2 aperture), a 5MP macro sensor (f/2.4 aperture), and a 2MP depth sensor.
Unlike OnePlus, Xiaomi hasn't resisted integrating the anecdotal macro+depth lenses. As for the rest, image rendering is still quite satisfactory for a mid-range smartphone. I find it to be less versatile than a Google Pixel 4a which is sold for a little less. But in terms of overall value for money, Google's affordable camera phone is too technically outdated.
The best camera smartphone under $200: Samsung Galaxy A12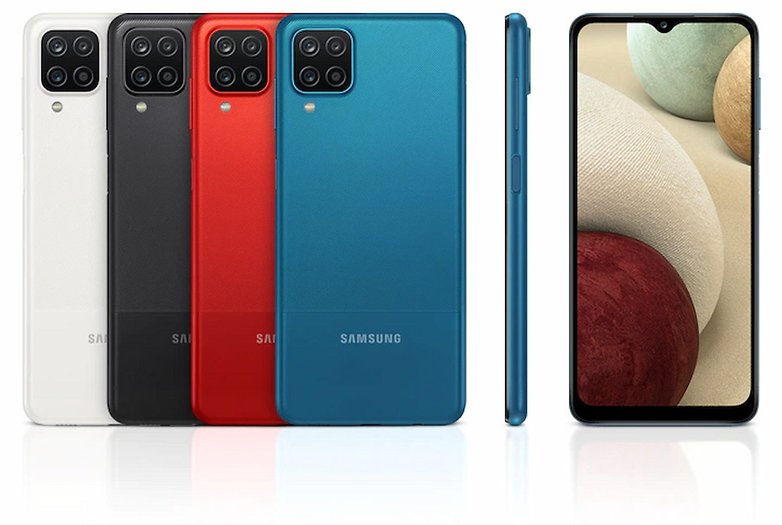 The Samsung Galaxy A12 is the only smartphone in this selection that NextPit could not review. For a smartphone that costs less than $200, I would tend to recommend mid-range smartphones from last year that sold for approximately $300 and have since dropped in price. But, due to the software upgrade policy and durability, I prefer to focus on models that were released this year.
The Samsung Galaxy A12's specs don't exactly make you dream. But, according to several comparisons and reviews that I've seen, the entry-level smartphone stands out with its camera module. Its 48MP prime lens does particularly well in daylight, and the smartphone ranks in the top 2 of DxOMark's photo rankings for entry-level models with a score of 90.
I don't think you can get a real camera smartphone for under $200. But in this price range, the Samsung Galaxy A12 is a decent, stop-gap solution, at least on paper.
What are the criteria for choosing the best photo smartphone?
What is aperture?
The term aperture describes the focal length of the system in relation to the diameter of the entrance pupil of the lens. This ratio is usually expressed as a fraction normalized to the numerator one in the notation "f/1.8" or "1:1.8". It is quite counter-intuitive but the larger the aperture is going to be, the smaller the number behind the f will be. Hence, f/16 is a very small aperture, while f/1.4 will be a large aperture.
Aperture is particularly useful in conjunction with sensor size to play with background blur and low-light performance. The larger the aperture - and therefore the amount of light captured - the blurrier the background behind the subject being photographed. This is a parameter that can be interesting to highlight in portraits but is also a good indicator of low light performance.
What is the focal length?
The focal length of a lens indicates the distance between the lens and its focal point, where all the light rays converge. An optical system with a very long focal length therefore focuses the light very far behind the lens. A long focal length therefore means a small angle of view - or in more colloquial terms, a "powerful zoom".
What is optical zoom?
A focal length in 35mm equivalent defines exactly the size of a given object imaged on the sensor at a given distance from the camera. Now, an optical zoom means that the camera is able to achieve different image angles or image sizes by varying the focal length.
In short, take a 3x optical zoom for example - it means the largest focal length of the camera module divided by the smallest focal length that results in exactly three. The Samsung Galaxy S20 Ultra, for example, optically reproduces equivalent focal lengths of 13 to 103 millimeters - and therefore has an optical zoom of around 8x.
What do you think of this selection? Which models do you think we have forgotten and should be included? Do you find the advice and methodology sections useful? Give us your feedback in the comments!