Samsung Galaxy Note 10.1 Hits Stores Tomorrow for $499 (16GB)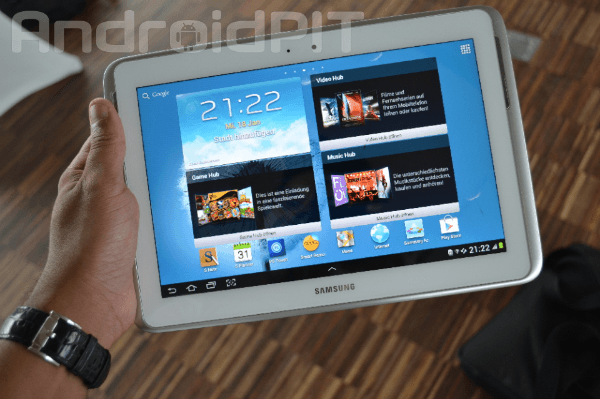 The Galaxy Note 10.1 (which we extensively reviewed here), is hitting stores tomorrow! The 10.1-inch WiFi tablet features the famed S-Pen and a whole suite of apps that take advantage of it, including a new version of Photoshop made specifically for the tablet.
Under the hood, this tablet is packing a not-too-shab 1.4 Ghz quad-core processor and 2GB of RAM. The display is a bit of a disappointment, pixel-wise, at 1280x800, which is certainly not Retina-level but it almost makes up for it in brightness.
The tablet also comes preloaded with a few great apps like Netflix, Dropbox and (most importantly) Adobe Photoshop Touch. If you're a graphic designer, there's no better tablet.
The Galaxy Note 10.1 is priced at $499 for the 16GB version or $549 for the 32GB version. Both will be available tomorrow from Sammy's website. Will you be ordering one?