iPhone 13 review: Refining a familiar recipe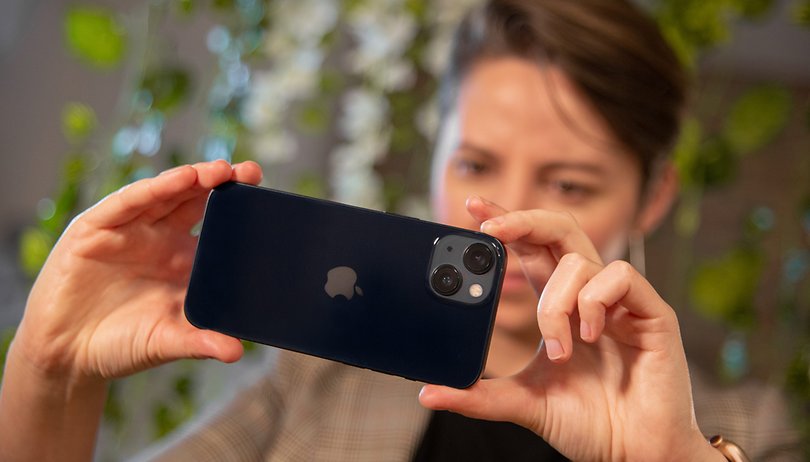 The iPhone 13 is an upgrade over the iPhone 12, that's for sure. However, when compared to other high-end devices in the Android ecosystem, the hardware and software features are like comparing apples and oranges. But is this really relevant to the point of distracting oneself from the user experience of the next-generation iPhone? NEXTPITTV
Good
OLED screen with deep blacks

Good battery life

Good quality main camera

IP68 certification

Smarter iOS 15
Bad
60 Hz refresh rate

FaceID is unwieldy to use while wearing a face mask

20W charging speed
Apple iPhone 13 in a nutshell
Shall we talk about the elephant in the room? The iPhone 13 is basically the iPhone 12S. And that means incremental upgrades to the device. We have a brand new processor, a larger battery, a camera sensor that captures more light, and additional storage options. iOS 15 had never been smarter and will boast new video features that are unprecedented in the iconic smartphone series from Apple.
In the universe of Apple smartphones, the iPhone 13 is an excellent choice for those who are on the lookout for exclusive video features. Content creators, in particular, will be able to take advantage of Cinema Mode which is hardware dependent, as they are unavailable on previous iPhone generations.
However, when compared to the world of Android smartphones, the iPhone 13 still lags behind in terms of its display, wired and wireless charging time, and camera versatility. A telephoto lens would have been nice to see in this device.
With regard to its software, one of the biggest highlights after video functionality would be Machine Learning (ML) features. Apple has never been closer to Google in this regard. The Live Text functionality already offers Google Lens-like features and saves us from having to use an iPhone like an Android.
However, Apple Maps is still relatively inferior to Google Maps, at least outside of the US. And the iOS native audio recorder still has a lot of catching up to do before it comes close to the Google Pixel family and its native audio recorder, complete with real-time speech transcription.
Finally, integration with the Apple device ecosystem makes your iPhone 13 experience even richer. Everything simply works. This experience cannot be replicated in the Android ecosystem, at least not on the same level. This is a really relevant point for anyone who uses Apple Watches, MacBooks, iPads, Apple TV and other services such as Apple Music.
Finally, despite the relatively high prices charged, Apple has ensured that the latest generation of iPhones will be relatively affordable compared to its previous generation. The new iPhone 13 will cost $799 for the 128 GB variant.
Recycled design still remains stylish
Little has changed in the design from the iPhone 12 to the iPhone 13. The main distinction here is the new alignment of its lenses on the rear camera, which are now positioned across diagonally. This is due to the size of the wide-angle camera's sensor which is larger. I believe this is the fastest and best way to differentiate this year's model from last year's.
---
What I liked:
Elegant design.
Tough Gorilla Glass and IP68 certification.
Easy-to-access physical buttons.
What I disliked:
The entire iPhone is a fingerprint magnet!
---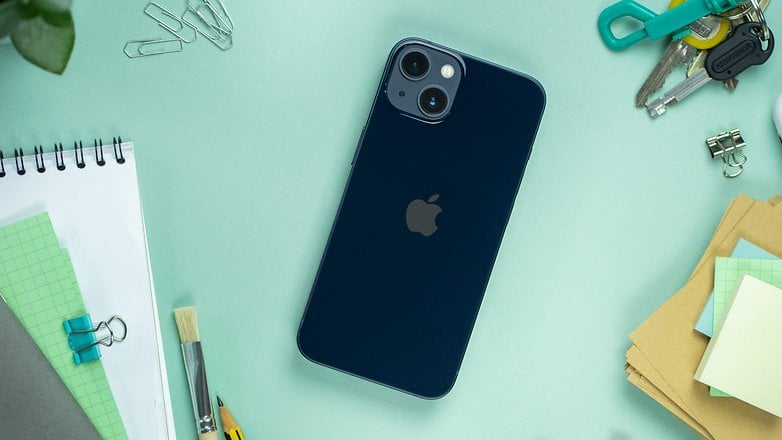 Another change would be Apple's OLED display, which sees the notch reduce in size by up to 20% while housing an array of sensors like the selfie camera and Face ID. Placing it side-by-side with the iPhone 12, it's easy to tell the difference.
And while we have IP68 certification for water and dust resistance, one downside of the iPhone 13 is how the rear glass remains a fingerprint magnet. This means you would do well to purchase a protective case, as it not only protects the device from falls and knocks, but it also makes sure you won't spend plenty of time cleaning your iPhone 13.
However, with the increased battery life and updated camera module, this means you cannot use the iPhone 12's case for the iPhone 13. In other words, you will have to buy brand new MagSafe accessories to go along with this year's model.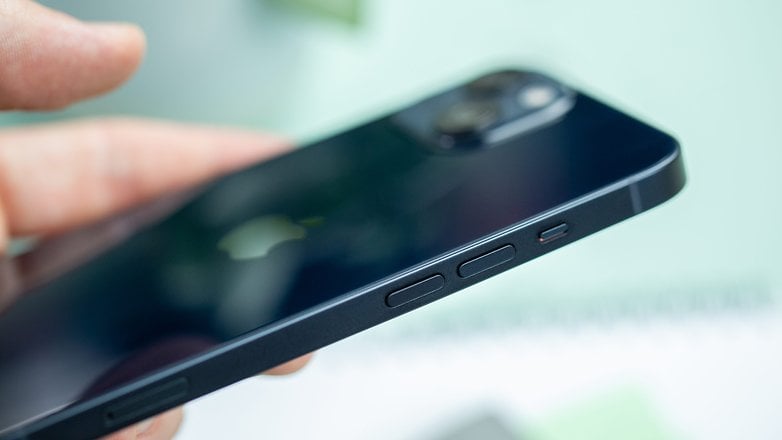 TL;DR: In general, the iPhone 13 is a beautiful, stylish smartphone and offers a great grip . All physical buttons are accessible when using the device with just one hand. In addition, we have an interesting range of color options: pink, blue, midnight, starlight, and (PRODUCT)RED, and given the IP68 certification, it should be able to last the distance with up to 5 years of software updates.
120 Hz refresh rate is missing from the iPhone 13 screen
The iPhone 13's screen is perhaps the device's least exciting feature, but it still has changes from the 2020 model. However, there is no change in the refresh rate this time around, which means it remains a step beneath the competition.
Apple's vanilla variant's Super Retina XDR display still offers the same 6.1-inch size and a resolution of 1,170 x 2,532 pixels. As stated above, the notch has decreased a wee bit, but Apple maintained the characteristic notch as they believe that Face ID is still the safest way to secure your device.
---
What I liked:
Bright display and intense blacks.
What I disliked:
60Hz refresh rate.
Face ID solution is not convenient when wearing face masks.
---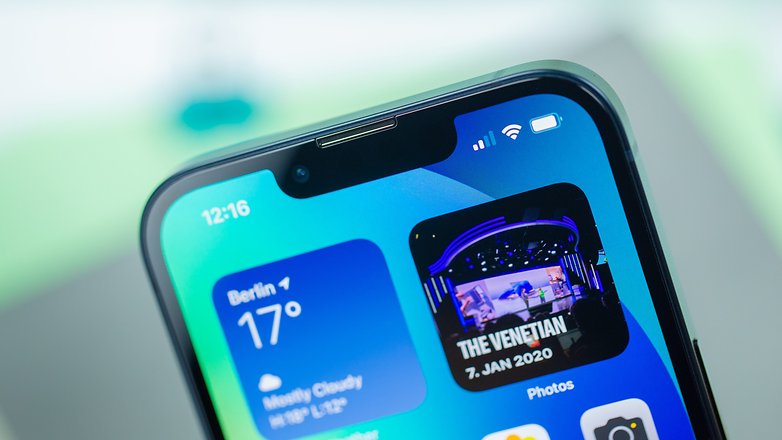 However, not all applications have adapted to the new size, which causes some videos in the 18:9 format to show a small notch when viewed. Watching videos on streaming services like Apple TV+ and Amazon Prime video did not have any issues, but it is noticeable on YouTube.
Finally, while the display has a 60 Hz refresh rate, the OLED technology powering it offers deep blacks and an excellent degree of brightness. This makes reading, watching TV series and movies a very enjoyable experience, with all of its images standing out.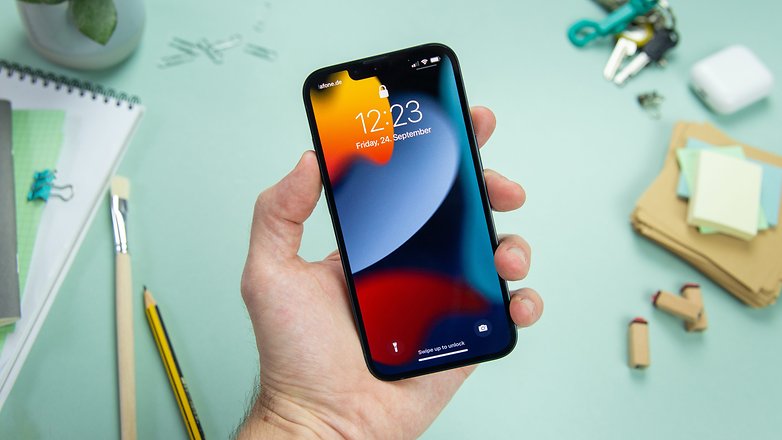 TL;DR: In summary, the iPhone 13's screen is excellent, but anyone using smartphones with a refresh rate of 90 Hz or 120 Hz will feel the difference in the smoothness when it comes to page scrolling, especially on the web. It might seem petty, but the difference is notable, particularly for those who use the smartphone for games with advanced graphics that support such a configuration.
On the other hand, the brightness level and blacks shown on the OLED display offer a rich experience. Personally, I miss the fingerprint sensor, because in this day and age where mask-wearing is mandatory in many places, unlocking your device with your fingerprint is a blessing.
Excellent performance, as always
With the new iPhone 13 series, we also saw the arrival of the Apple Bionic A15 processor. On paper, the A15 promises a 50% faster performance than the current leading competitor and will offer 30% more graphical performance.
Our interpretation of that marketing statement is, Apple is referring to the Qualcomm Snapdragon 888 SoC, the most powerful Android processor that is available in the second half of 2021. Despite this statement, it is rather difficult to prove such benchmarks in everyday life. This is not to detract from the iPhone 13's excellent performance.
---
What I liked:
Excellent gaming and browsing performance.
Execution of ML functions that occur in real-time.
Fast image and video processing.
What I disliked:
---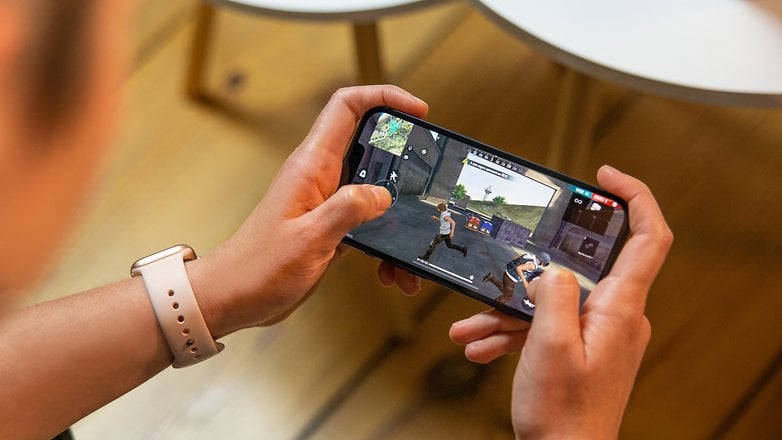 On the software side, the update to iOS 15 brought more consistency to the mobile operating system. One of the highlights here is Live Text, which recognizes text and images in real-time and keeps processing information in private on the device. Using this function, it is possible to copy texts, translate languages​, ​and perform web searches by pointing the camera at an object.
Google Lens lets you do the same thing and maybe even offer a better experience. However, with Live Text, Apple starts to offer a more integrated experience to its platform while being less dependent on Google in this aspect. In addition, the feature does come in handy at times. However, regarding iOS's ML capabilities, Apple still needs to move forward in real-time audio transcripts to catch up with the Pixel line.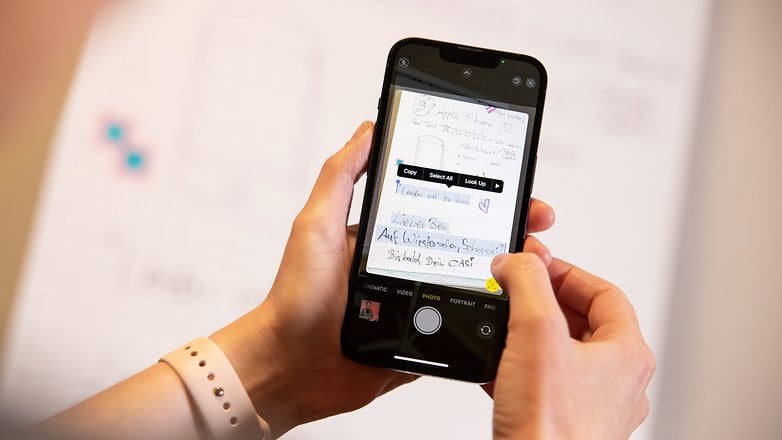 Finally, the Bionic A15 chipset made it possible to introduce the iPhone 13 camera's Cinema Mode, as it allows you to render real-time autofocus changes in HD (1080p HDR Dolby Vision) depth-of-field videos that require a load of intensive computational work.
While the process of recording the final version of videos that are captured in Cinema Mode is significant, rendering the edit of a three-minute video took just 2 minutes and 55 seconds. The very fact that this option is available on a smartphone is remarkable.
As a result, Apple also had to increase the internal storage capacity of the vanilla variant by doubling it. Finally, we no longer have a 64 GB model in 2021 but have 128 GB, 256 GB, and 512 GB capacities to choose from.
TL;DR: The integration between software and hardware has always been one of Apple's advantages over Android smartphone manufacturers, who are still heavily dependent on Google's operating system. The launch of Pixel 6 could change the course of history in this regard, but until then, Apple remains the company that offers the best hardware and software experience, and with the iPhone 13, it is no different.
The main camera is the highlight
It is not a mystery at all that Apple opted for a dual-camera configuration, with 12-megapixel wide-angle and ultra-angle lenses. The main highlight here is the main camera (wide-angle) that was inherited from the iPhone 12 Pro Max, whose sensor manages to capture 47% more light compared to its predecessor.
In addition, the rear camera features Sensor Shift technology, known as the sensor-shift optical image stabilization (OIS) system. The front camera on the iPhone 13 is basically the same as the iPhone 12 and performs admirably well.
---
What I liked:
Excellent color, contrast, and exposure in bright environments.
Photography Styles feature is easy to use.
Cinema Mode is a great option for content creators.
What I disliked:
Over-processed images in night mode.
No telephoto lens.
---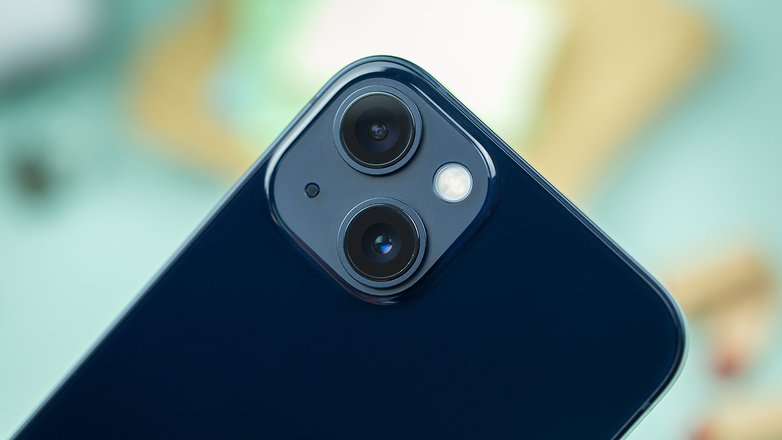 No surprises here: the iPhone 13 captures great-looking photos. Daylight images have good exposure and have a large dynamic range. It's nice to see that Apple still maintained a natural look and allows the photos to retain some natural contrast, which helps preserve the actual scene very well.
Detailed reproduction is very good. Images have a high micro-contrast level, which makes them very sharp. For indoor daylight shots, the quality doesn't degrade, delivering consistently color-accurate shots throughout the day until sunset.
The addition of the Photo Styles feature also helps to give your photos a more original look, as it offers five presets to provide your images with more contrast, more vibrant colors, or simply adding warmer or cooler tones. As you can see in the video above, selecting Photo Styles is a very simple action.
In the photos captured at night, Apple has surpassed its own computational photography technology. Automatic night mode takes three-second exposures and produces brilliant photos even in environments where the naked eye can't see much. However, sometimes photos tend to look overly processed and unnatural
The extreme brightness of dark areas often destroys the original image. Fine details tend to look over-processed due to the extremely high micro-contrast. Of course, you can turn off night mode from the iPhone settings, which makes the images look more natural, but it also offers more noise. A low-intensity night mode would have been a great balance here.
The good thing is, the image quality remains very consistent in both the main and ultra-angle camera, which makes it difficult to even identify one from the other in some cases.
Like the two rear cameras, the selfie camera delivers good results with great skin tones and a very clean bokeh effect. At night and in low-light environments, however, the iPhone's camera isn't unbeatable.
Regarding videos, the iPhone line traditionally has the best set of video cameras when it comes to smartphones. And sure enough, Apple has worked hard over the past few months to maintain this position in the industry. In addition to above-average video quality, we now have the new Cinema Mode.
First of all, I have to say that upon launching the iPhone 13's camera app, everything else is really very intuitive. The Cinema Mode appears next to the video option, where just one swipe of your finger will begin recording. As for the rest, you can check them out in the video below:
As you can see above, using Cinema Mode is almost like driving a car with an automatic transmission for the very first time. At first, it's very difficult to understand what's going on, but the result is usually good. Then, with a little bit of practice, you'll know exactly when to step on the gas pedal or, in this case, point the iPhone to shift focus from one person or object to another.
And, if at the end of it all you want to change the result, you can also do that using the iPhone editing application or an Apple service like Final Cut. As video an important aspect of the new iPhone 13 series, we're going to dedicate a specific article to filming with the device.
​TL;DR: Overall, the iPhone 13's camera set is pretty good, although we don't have the versatility found in the Pro line, which comes with a telephoto camera and other advanced features. The photos are sharp, offering excellent contrast, and post-processing is performed very well by the software in most cases. There is an exception with images captured in Night Mode though.
Cinema Mode is more than just a bokeh effect application for videos, it's a real, functional tool for content creators ! Also, it's worth pointing out that the iPhone 12 Pro Max's camera was voted as the best on a smartphone in our recent camera blind test. That alone speaks volumes about the quality of the lenses and sensors used in the iPhone 13, even if it doesn't have the same versatility as the most advanced iPhone from Apple in 2020 or the current Android flagships that are available on the market.
Battery is 15% larger
The iPhone 13's battery is bigger than ebfore. 15.1% larger in capacity, to be precise. According to Apple, this means that the iPhone 13 offers two and a half hours more battery life compared to the iPhone 12. In reality, the iPhone 13 offers a full day's worth of usage without having to visit the nearest power outlet. In fact, when I retired at night, I still have approximately 25% of battery life left.
---
What I liked:
iPhone can last the entire day.
Wireless charging via MagSafe.
What I disliked:
20W (wired) and 15W (wireless) recharge speeds.
---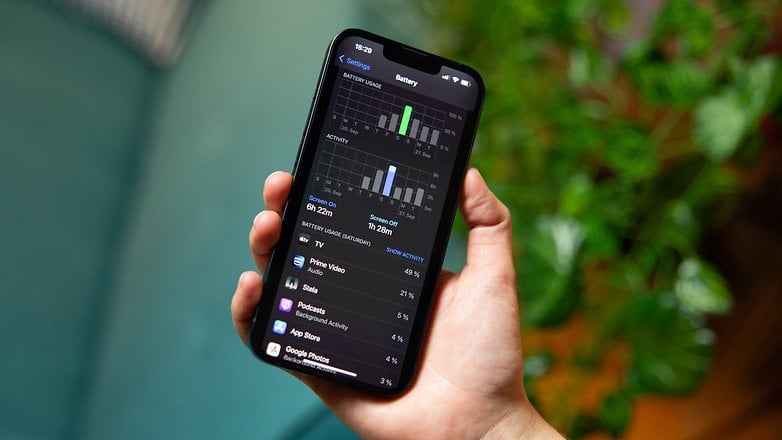 Even on days when I used the iPhone 13 to watch videos and consume copious amounts of media, it did not disappoint in terms of battery life. On only two occasions was it necessary to activate the energy saving mode, but I never found myself unable to use the device due to the lack of battery power.
Intense use of the camera also showed the efficiency of the A15 Bionic in managing the device's energy consumption. This is really impressive considering how features like Cinema Mode require heavy processing to render video edits.
However, the vanilla model's display with a standard refresh rate of 60 Hz, and the fact that we have an OLED display complete with intense blacks, counts for a lot of the energy-efficient performance, even though it's 28% brighter compared to the predecessor.
However, the recharge time does need attention. Unlike the Xiaomi 11T Pro, the iPhone 13 doesn't charge from 0 to 100% in less than 20 minutes. The charging time is not surprising here. In order to get from 23% to 98% battery life, it took about 1 hour and 30 minutes to get the job done. On the other hand, this means less negative long-term impact on the component.
TL;DR: Generally, the battery of the iPhone 13 can deliver enough juice to power the new hardware very well. You can have fun on weekends consuming media and, during the week, use the device to produce content without having to worry much about running out of juice. But do bear in mind that the recharging periods of the iPhone 13 need to be well planned, otherwise a dead battery could become a problem.
iPhone 13 technical specifications
2021
Product
Image
6.1-inch OLED display ,1,170 x 2,532 pixels (460 PPI) at 60 hertz
Processor
Apple A15 Bionic (5nm)
Apple 4-core GPU
Memory
4GB RAM
128GB, 256GB, or 512GB internal
Micro SD
No
Main Camera
12 MP | f/1.6 | 26 mm | 1.7 µm | Dual Pixel Autofocus | OIS with Sensor Shift
Ultra Wide-angle
12 MP | f/2.4 | 120° | 13mm focal length
Telephoto
n/a
3D
n/a
Video
Max: 4K at 60 fps | HDR | Dolby Vision HDR | Cinema Mode
Selfies
12MP at 23mm
Audio
Stereo Speakers
UWB
Yes
Battery
Approximately 3,240 mAh
Up to 19 hours of video playback
Wired charging
Max. 20 watts
Wireless charging
Max. 15 watts
List price
From $799
Check offers*
Check price
Conclusion: Refining a well-known recipe
The iPhone 13 is a classic, incremental upgrade by Apple! Traditionally, this is in line with Apple's pattern over the years. My first impression of the iPhone 13 after this review stands: Apple refines a well-known recipe!
This is a faster smartphone, with better battery life, and a real change in the camera configuration compared to last year's model. In 2021, Apple decided to pay even more attention to detail and the iPhone 13 became the improved version of the iPhone 12. Personally, I don't see any problem with that.
Of course, it would have been better to see the same screen refresh rate as the iPhone 13 Pro in the "most basic" line or removing the notch altogether. However, it seems that this is reserved for the next generation of the iPhone. At least the 64GB variant has been retired in 2021! The new video and photo features are also useful and should make content creation even easier.
For those who are Apple fans and frequently use advanced camera features, upgrading to this latest model is justified, given that Cinema Mode is hardware-dependent and will not have backwards compatibility with older iPhone models based on a software update. However, if you are not part of this group and already own last year's model, you might want o wait for the 2022 launch, as the trend points to more advanced technologies in the series.
Now, if you use an Android device and are thinking of switching devices, you can find models with more versatile cameras on the market, complete with 120 Hz screens, really fast charging technology, and great prices. Personally, I would wait for the Google Pixel 6 before making a decision.
Finally, everything the iPhone 13 offers can also be found in the smaller screen variant: the iPhone 13 mini!