Pixel 8 Review: Google's Leap Beyond Just AI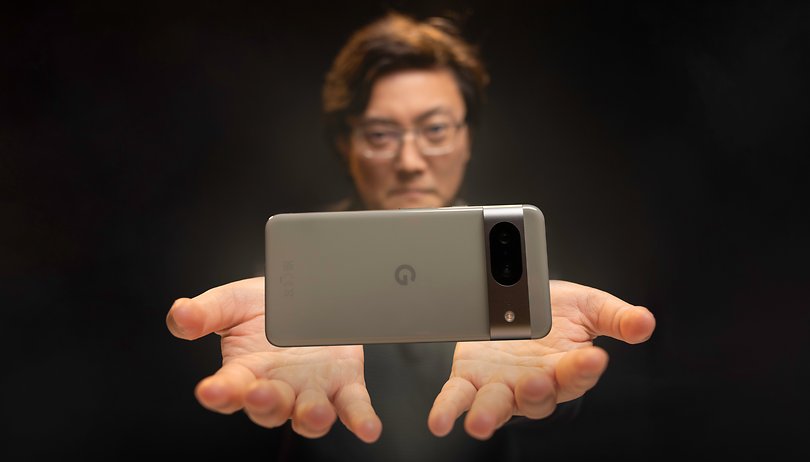 The Pixel 8 at first glance looks like a direct continuation of Google's flagship phone family. However, the sum of all its small changes leads to a much clearer differentiation between the Pixel lineup. And despite the model's price hike—and all the repetitive "Artificial Intelligence (AI)" talk—, there is much to like in Google's 2023 Android reference phone, as we will cover in this review.
Good
Seven years of security and feature updates

Excellent Pixel camera

Good everyday performance

Good enough battery life

Bright and fast 120 Hz display
Bad
Google's graveyard of dead promises

Not so fast charging

More expensive than the Pixel 7
Google Pixel 8: All deals
In a nutshell
The Pixel 8 was launched together with its Pro variant on October 4th, after months of leaks and rumors that were mostly spot on. The 2023 model brings a price hike to all storage options compared to 2022's Pixel 7, with prices starting at $699 for the 128 GB model.
| | | |
| --- | --- | --- |
| | Google Pixel 8 | Google Pixel 8 Pro |
| 128 GB | $699 | $999 |
| 256 GB | $759 | $1059 |
| 512 GB | ❌ | $1179 |
| 1TB | ❌ | $1399 |
| Offers* | | |
With a new 9-core Tensor G3 processor and all the "AI" a trillion-dollar company can pack in a presentation deck, the Pixel 8 doesn't aim to dethrone the current performance champions of the Android ecosystem but instead brings a bold promise of seven years of security and version updates.
Of course, the usual software smarts power the now familiar 50-megapixel camera system, housed in the Pixel's now trademark Visor design. Speaking of which, the overall look is still pretty much in line with past Google phones, but now with a more rounded design, and dimensions that approach what we define as "compact".
Design and display
Although very much a Pixel device in the design department, with the visor bar housing the camera on the back and the punch-hole 120 Hz OLED screen, the Pixel 8 adopts a more rounded design than its boxy predecessors. Most importantly, the 6.2'' display now features smaller bezels than previous models, achieving a noticeably smaller build than the 6.3'' Pixel phones that came before it.
---
Pros:
Bright and fast OLED screen.
Small bezels.
Compact and easy to hold dimensions.
Nice haptic feedback.
Cons:
No headphone jack or microSD slot
---
At 187 grams (6.6 oz), the Pixel 8 is 10 grams (0.35 oz) lighter than the Pixel 7 and has comparable dimensions to phones like the Galaxy S23 and Xiaomi 13 nextpit reviewed earlier this year. The Pixel 8's 150,5 x 70,8 x 8.9 mm makes it slightly bigger than the Zenfone 10, which packs a 5.9'' display and bigger bezels.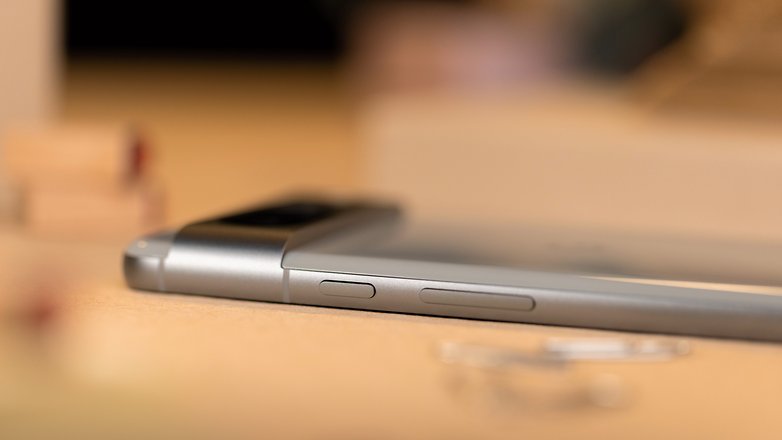 Google managed to reduce the Pixel 8 weight without giving up on Gorilla Glass Victus, which covers both the display and the back surface. Unlike the smooth finish on the iPhone 15 phones, however, there was a small noticeable step between the glass surfaces and the aluminum frame.
Finally, the IP68 water-protection rating is also back, and as no surprise to the Pixel family, the 2023 model doesn't have either a headphone jack or microSD card slot.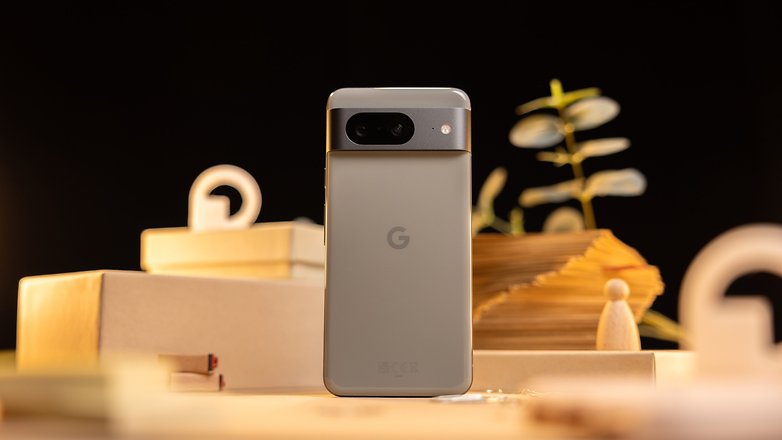 Leaving the 90 Hz territory for the Pixel 7, the Pixel 8 now has a very bright 2000 nits OLED panel that refreshes at 120 Hz. Dubbed the "Actua Display", the screen can drop the refresh rate to 60 Hz to help save power in more static scenes.
All of that means that text scrolls very smoothly on the display, and readability is mostly guaranteed indoors or outdoors. As expected for an OLED screen, contrast levels are excellent and colors are vivid.
Performance and software
With Google totally invested in its AI push, the Tensor G3 processor in the Pixel 8 trades raw performance for software tricks all around. Breaking tradition from years of Android SoCs, the new chip features a nine-core CPU configuration, instead of the usual eight. Despite all the CPUs, however, the G3 cannot challenge the Snapdragon throne, but more than compensates with an impressive promise of seven years of software support.
---
Pros:
Seven years of software support.
Good enough performance.
Cons:
Not as fast as the Snapdragon 8 Gen 2.
---
Google pairs the Tensor G3 on the Pixel 8 with its Titan M2 security processor, 8 GB of latest-generation LPDDR5x RAM, and 128 or 256 GB of UFS 3.1 storage. Despite not using the newer and faster UFS 4 standard, file operations in daily tasks and application loading don't seem to fall behind UFS 4 phones. Since the Tensor G3 layout is a little different from the norm, we will compare it to its predecessors below:
Tensor G3
Tensor G2
Tensor (G1)
Snapdragon 8 Gen 2
Dimensity 9200
Prime core
Performance core

4x Cortex-A715 @ 2.37 GHz

2x Cortex-A715 @ 2.8 GHz
2x Cortex-A710 @ 2.8 GHz

3x Cortex-A715 @ 2.85 GHz

Efficiency core
GPU
Process node
Google is no stranger when it comes to unusual CPU configurations, with the first two Tensor chips using 2 prime cores instead of the usual 1, paired with older generations of ARM Cortex CPUs. For 2023, the Tensor G3 catches up to its rivals with the newest ARM cores and a single prime core, but uses a total of nine CPU cores with lower clock speeds—a limitation that is common to all SoCs produced by Samsung Foundry.
The company seems to acknowledge its partner's weak points compared to the more efficient (and higher performing) TSMC's nodes, as it doesn't even mention the Tensor G3 configuration and clock speeds in its press materials. What we get is lots of mentions of AI, and the promise of double the machine learning throughput compared to the Pixel 6's Tensor chip.
Pixel 8
(Tensor G3)
Pixel 7
(Tensor G2)
Pixel 6
(Tensor G1)
Xperia 5 V
(Snapdragon 8 gen 2)
iPhone 15
(A16 Bionic)
3DMark Wild Life Stress Test
3DMark Wild Life Extreme Stress Test
3DMark Solar Bay Stress Test

Worst: 2815
Best: 4236
(Software mode)

Geekbench 6
Benchmark results basically confirm Google's conservative approach to clock speeds, unable to match the Snapdragon 8 Gen 2 chip found in most Android flagships—or Apple's processors, for that matter.
Still, the Tensor G3 offers much better results than its predecessors, at the same time it performs in a more consistent way than the faster Qualcomm chip, which has to reduce its speeds under heavy loads to a level near the Tensor G3.
What matters most is that performance is good enough for the vast majority of users, as the Pixel 8 can run all the mainstream games in the Play Store.
Daily usage is smoother than on its predecessors, thanks to the 120 Hz display, and we didn't experience performance issues during the test. Additionally, the generated heat in heavier tasks never reached uncomfortable levels, with less thermal throttling than on the Pixel Fold, for example.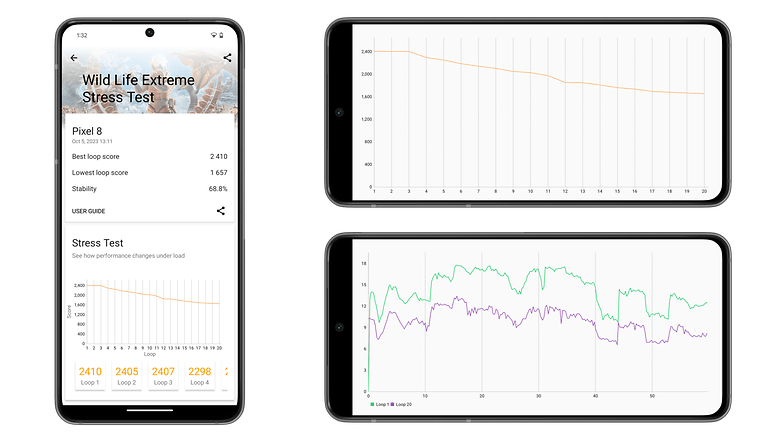 The lack of 3DMark Solar Bay scores in the table above is due to the ARM Mali-G715 GPU not having ray tracing (RT) support, available on the upgraded ARM Immortalis-G715 core on the MediaTek Dimensity 9200. That omission currently doesn't matter much, as very few Android games offer RT. But it remains to be seen if Apple's A17 Pro chip including the feature can push developers to use ray tracing.
Software
The Pixel 8 biggest story—despite all the AI talk—is probably the improved software update policy. Without the shackles of sourcing the SoC from a third party or having to rely on (expensive) long-term support chips like the one on the Fairphone 5 (review), Google now promises seven years of security updates and OS upgrades.
If Android's release cadence and the naming scheme don't change until then, that means updating to Android 21 in 2030. However, it is impossible to say if Google will be able to keep its policy, especially in light of so many broken promises, including canceling the Pixel Pass subscription days before having to fulfill the program's device upgrade option. Google also announced it will keep Pixel 8 parts available until 2030, I guess we all have to wait and see.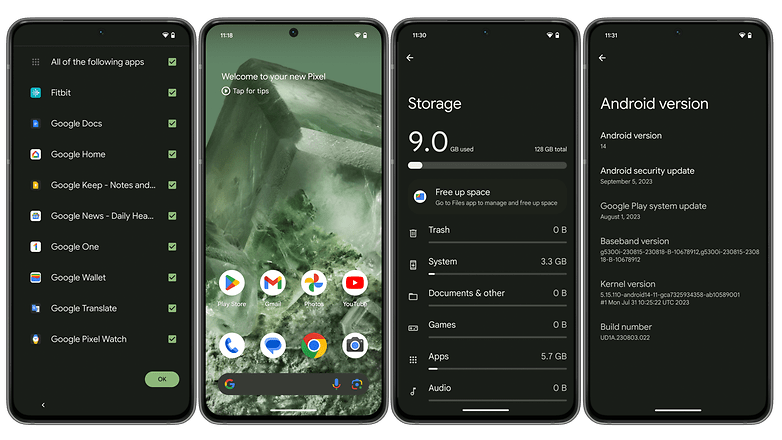 As the Android 14 launch device, the Pixel 8 comes with Google's barebones system installation, which reported only 9 GB of used storage after updating the system and apps to their latest versions. The setup process installs by default a number of optional Google apps shown in the screenshot above, so remember to uncheck them if you don't need apps like Fitbit, Wallet, Home, Pixel Watch, and others.
One interesting change compared to previous versions is that the Pixel 8's face recognition system can be used for biometric authentication even on banking and payment apps.
Without dedicated sensors like the iPhones or the Pixel 4, Google relies on machine learning (AI) features and the M2 security coprocessor to analyze the selfie camera images. If you want to read how the different authentication methods are classified inside Android, Mishaal Ramaan wrote a comprehensive article on Android Central.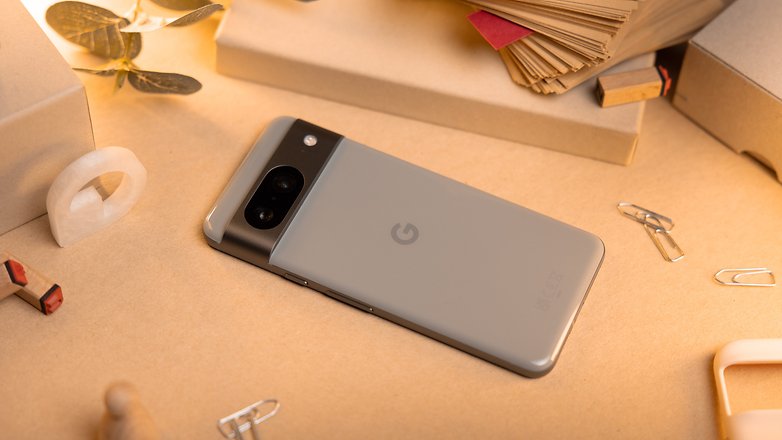 Just for fun, we tested the Face Unlock feature with a bunch of selfie shots displayed on a 4K display and, surely enough, the Pixel 8 locked the device after repeated tries. It is far from a scientific test, admittedly, but at least the system worked reliably enough with my real face. Speaking of biometrics, the under-display fingerprint reader worked fine and felt faster than on previous Pixel phones.
Google Pixel 8 camera
Back to the Pixel 8 is the 50-megapixel main camera, with the same 1/1.31'' sensor size as in the two previous generations. The lens on top of it, however, has a nice f/1,68 aperture that should allow for more light in the sensor compared to the predecessors. Another optical change was made to the ultra-wide camera, which now sports a 126˚ field of view (FoV), and in return, takes wider shots than the Pixel 7's 114˚ .
---
Pros:
Excellent daylight and night shots on the main camera.
2x zoom shots are very usable.
Autofocus on the ultra-wide camera.
Nifty AI features.
Cons:
Blurry ultra-wide shots at night.
8X digital zoom cannot replace a real telephoto lens.
A few promised features were not available during the review.
---
Looking at the camera module gives the impression that Google equipped the Pixel 8 with bigger lenses but a closer look reveals that the black camera cutout on the visor bump was enlarged, while the cameras are practically the same size as before.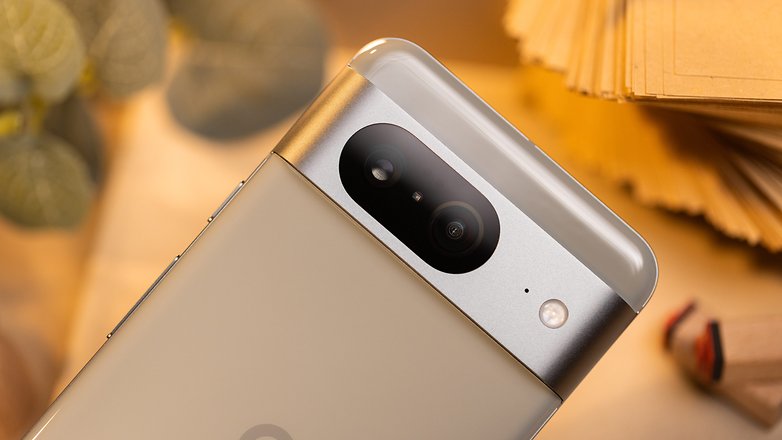 As with past generations, the photographic results on the Pixel 8 are excellent, especially on the main camera. Images are sharp and well-defined in either daylight or night pictures. Colors, however, still have that "pop" catering to the social media generation and usually are more saturated than the real scene.
Even 2x zooms on the camera were pretty good, but don't expect magical results from the 8x "super resolution zoom" that Google likes to trumpet. Under normal conditions, 8x shots have a "paint on canvas effect".
On the other side of the zoom range, the ultra-wide camera returned good daylight pictures, but we didn't have the same luck with night shots. Pictures were not sharp and colors seemed washed out, with resulting images that in my opinion were worse than the ones taken with the Pixel Fold under similar conditions.
Selfies shots were very good, and I suspect they had a more realistic color rendering than the main camera. We didn't notice the smoothing issues found on the Pixel 7 review, and subject separation was good with the Portrait mode.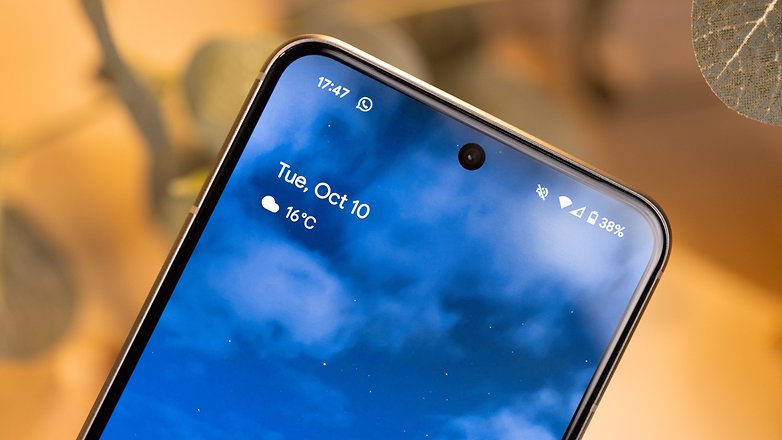 Besides all the AI techniques applied to the image post-processing on the Camera app, there is also an array of machine-learning effects that can be applied in the Google Photos app like magic eraser, unblur, portrait, color pop, and more.
New for the Pixel 8 is the face swap feature that Google demonstrated in the Pixel 8 launch event but wasn't available in time for this review, the feature mixes faces from multiple shots to replace unwanted expressions.
Google Pixel 8 battery
Surprisingly, despite the more compact dimensions, Google managed to fit a bigger battery on the Pixel 8. The component is now rated at 4485 mAh typical capacity, which Google says can reach a 50% charge in 30 minutes using a non-included 30 W USB PD charger.
---
Pros:
More than a day of battery life.
50% charge in 30 minutes as advertised.
Reverse wireless charging.
Cons:
Still lagging behind the Chinese brand's charging speeds.
---
I admit feeling puzzled by the Pixel phones' energy consumption in general. Right after setting the phone up and start browsing, there is a feeling that the battery indicator (after turning on the percentage display) is dropping faster than normal, just like we observed with the Pixel Fold. However, with time, things apparently settled in, and the Pixel 8 started consuming power like any other Android flagship.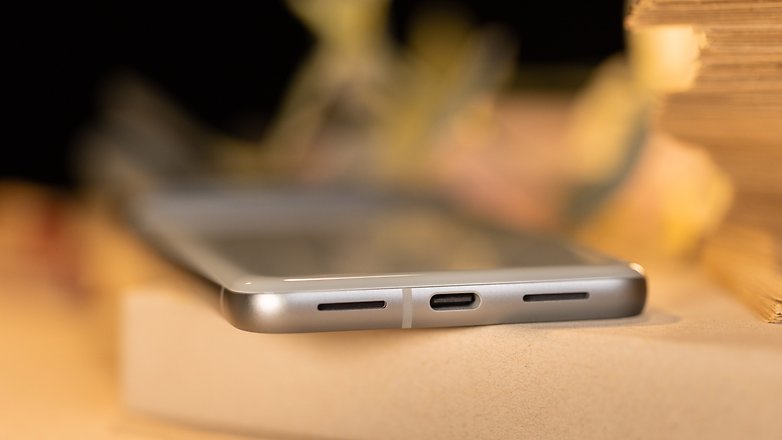 With moderate usage—messaging apps, a few video calls, social media doomscrolling, and an outdoor photo shoot with some Google Maps—, the Pixel 8 survived an entire day with a charge to spare.
It doesn't feel as energy efficient as the Xperia 5 V nextpit reviewed recently, but light usage can probably get the Pixel 8 to last two days without turning on all the energy-saving modes.
The synthetic PC Mark battery test returned a score of 17h49 minutes, which puts the Pixel 8 among the best Android flagship phones we tested, ahead of the Pixel 7 models, and even the energy-efficient Poco F5 mid-ranger. But still way behind the Sony compact flagship.
Pixel 8
(4485 mAh | 27 W)
Pixel 7a
(4385 mAh | 18 W)
Xperia 5 V
(5000 mAh | 30 W)
Poco F5
(5000 mAh | 67 W)
5 minutes
10 minutes
20 minutes
30 minutes
1 hour
Full charge
PCMark Battery test
Just like the phone delivered on its "beyond 24-hour" promise, the Pixel 8 charging test reached the advertised "50% charge in about 30 minutes". Actually, using the Ugreen Nexode 300W brick we managed to get 52% of charge in half an hour, and 90% in one hour.
The final 10% of charging took an additional 25 minutes, so if you can live with 80% of the charge daily, we recommend turning on the Adaptive Charging features to prolong the component's lifespan. Even then, expect to replace the battery before the phone reaches the end of its software support life.
Google Pixel 8 technical specifications
Pixel 8
Display

6.2'' OLED
1080 x 2400 pixels
60 / 120 Hz refresh rate
2000 nits peak brightness
Gorilla Glass Victus

SoC
RAM
Storage
microSD
Main camera

50 MP | f/1.68 aperture | 1/1.31'' sensor | 1.2 μm
pixel size | 82° FoV | OIS

Ultra-wide-angle

12 MP | f/2.2 aperture | 1.25 μm
pixel size | 125.8° FoV

Selfie

10.5 MP | f/2.2 aperture | 1.22 μm
pixel size | 95° FoV

Battery
Charging

Wired: 27 W
Wireless: 18 W
Reverse wireless charging

Ruggedness

IP68, Gorilla Glass Victus front and back

Connectivity

5G | 4G | eSIM | Wi-Fi 7 | Bluetooth 5.3 | NFC

Dimensions and weight

150,5 × 70,8 × 8,9 mm
5.9 x 2.8 x 0.4 in
187 grams
6.6 oz

Other points that may interest the nextpit community:

The Pixel 8 includes NFC support and is (obviously) compatible with Google Pay for contactless payments.
The review unit packaging included a USB-C to USB-C charging cable, SIM tray tool, and a USB-A to USB-C adapter.
The software version during the test was Android 14 with the September 2023 security patch.
After resetting the updated handset, the operating system indicated 9 GB of used space.
Final verdict
The Pixel 8 would deserve a five-star score if Google didn't increase the price in comparison with the Pixel 7's MSRP. Instead, the technical improvements—better display, better battery life, better performance, faster charging—basically compensate for the new price point, while fixing some of the criticisms we had for the 2022 model.
However, Google's new update policy not only makes the Pixel 8 last up to seven years in terms of security updates, but it also has the potential to increase the resale value of the phones—even though it is something we haven't noticed after Samsung extended the support for its Galaxy flagships.
As a counter-counter-point, we can't really be sure whether Google will deliver on its promise, with the company's history casting a big doubt over it. Even so, we remain cautiously optimistic that the Pixel 8 can be supported for longer than any Android phone in its price range, and so far, Google has kept the promises for its past update policy improvements.
A lot of the AI features Google showcased on the Pixel 8 launch were not available during testing, so those were not considered at a 4.5 score. But if you are even more afraid of the Google death axe than I am, feel free to take half a star out of the review score.