[Update] Nexus 7 (2013) rolls out in the UK, Nexus 4 price sinks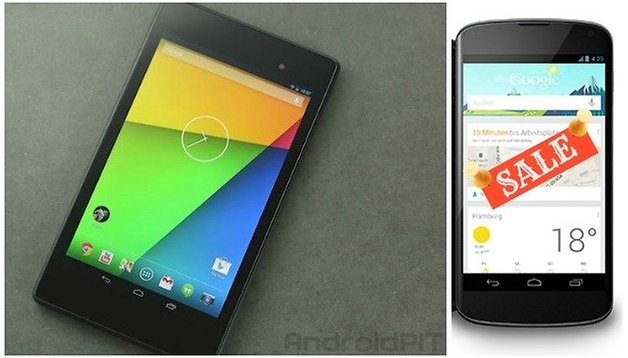 Though the new Nexus 4's price is greatly reduced.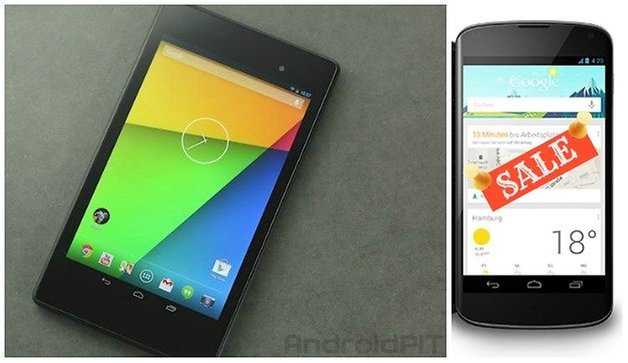 Yesterday, the 2013 Nexus 7 became available for sale in the Google Play Store for UK residents. Future owners will be able to purchase the 16 GB version for £199.99 and the 32GB model for 239.99£. If you happened to have signed up to get Google updates via email, you've probably just got mail in which the manufacturer informs you that the heralded next member of the Nexus family can also be purchased at Currys PC World, Amazon, Tesco, Argos and John Lewis, though more information about the specific arrival of the device in each store's stock as well as concrete prices would have to be confirmed with the retailer themselves. Unfortunately, the LTE version is still no where to be seen.
Here is a review of the prices for the UK, Canada and the US:
| | | | |
| --- | --- | --- | --- |
| Nexus 7 (2013) models | USA | Canada | UK |
| 16GB | $229 US | $229 CAD | £199.99 |
| 32GB | $269 US | $269 CAD | £239.99 |
On that note, the Nexus 4 seems to have dropped in price in the Google Play store and not by just a few dollars. The 8GB Nexus 4 with WiFi and HSPA+ was previously being sold on the domain for $299 US and now you can get it for $199, while the 16GB model drops from $349 to $249, not a bad bargain. In just 1 or 2 days of shipping, you could have it in your pocket. The same similar price drop goes for many other countries, including the UK and Germany, so just check the site to find out about the new deal.
Are you thinking of getting a Nexus 7 (2013) or would you rather save a few bucks and get the reduced in price Nexus 4? It all comes down to what you are looking for in device size and functionality.
[Update 28.08.2013, 4:30 PM Berlin, Germany]
This just in: UK mobile service provider O2 has just spilled the beans in a new tweet on the fact that they will soon have the LTE (or 4G) version of the Nexus 7 (2013), which we yet to see anywhere else. They are the first to announce that they will be offering it, and more specifically on September 12th, 2013. In just over two weeks, the carrier will be rolling out this model of the new Nexus 7 for a retail price of £319.99, contract-free, which equates to just under $500 USD. One thing to keep in mind though is that 4G or LTE, whichever you choose to call it because both are interchangeable, won't actually be available to service areas until the end of the year when O2 starts implementing it. There is also mention on the carrier's site that the ''4G version is exclusive to O2'', which sparks some big questions marks.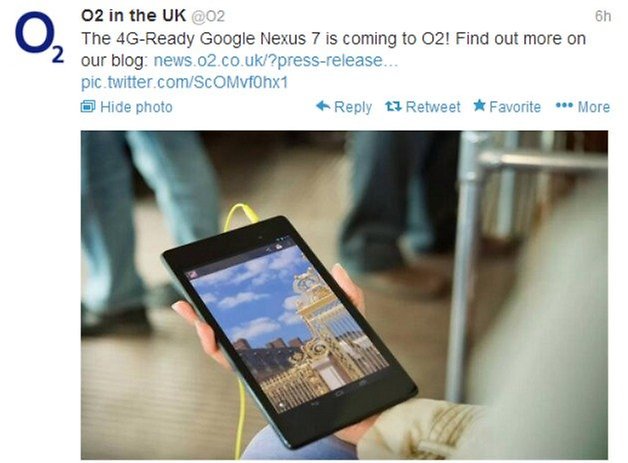 Only a matter of time before the Nexus 7 (2013) LTE is announced in the USA. (via Android Central)