Dear Samsung, this is what AndroidPIT readers really want in the Galaxy S8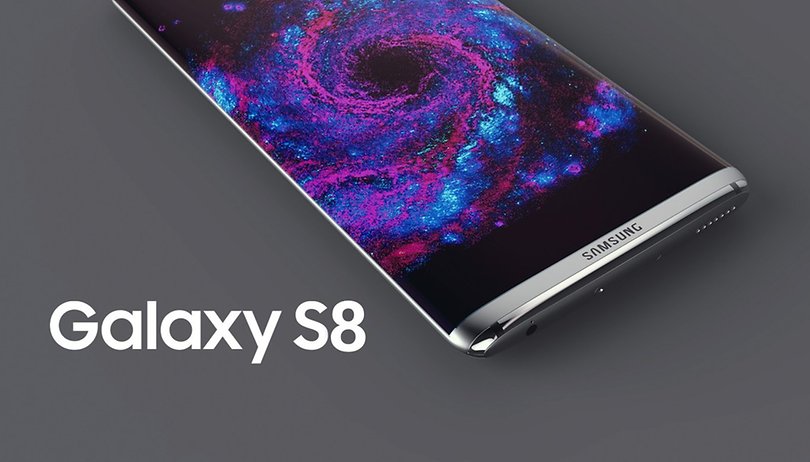 Samsung's had a difficult end of year, with the final cleanup of its Note 7 disaster and a number of other minor blips marring an otherwise solid 2016 for the company. But as it looks ahead to 2017 and the expected launch of the Galaxy S8, we thought it might be a good idea to give the company some pointers about what people want to see on next year's flagship based on our poll results. NEXTPITTV
Dear Samsung,
We know 2016 has been a bit of a struggle, for you and the world, and we know you're going to do your best to put things right next year, but we also thought that maybe it would help you to know what people actually want to see most in the upcoming Galaxy S8.
We know you're really good at making slim, beautiful phones with curved edges. We know you're not too shabby at the software side of things either, but, Samsung, there's only so many years like 2016 you can ask even the most loyal fan to put up with, and I'm not your most loyal fan.
What we'd really like to see is a removable battery. Seriously, there's nothing anyone wants to see more on the next Galaxy than a removable power pack, except perhaps a glorious 4K display. You've made the S7 waterproof, dust-resistant and packed to the edges with specs to make us drool. Now make the S8 a little thinner, and offer a variant that's a little larger. You've led the way many times, but there's a vacuum left by the Note 7 snafu, and you don't have a large-screened, capable phone to fill it.
It's hard to get through this letter without talking about That Phone, even though it's a topic that always seems to upset you. It's bad for business, but it's for the best that we find out the truth and you work out how to avoid the same problems in the future. Exploding batteries, damage to houses and injury to people who trusted that the Note 7 was as good as you promised it would be should never have been your brand's legacy for 2016, but it is.
For a brief moment, the Note 7 was the best Android phone you could buy in the world, and then it became the most dangerous. But we won't hold that against you, even though perhaps we really should. You'll get another chance with the Galaxy next year - don't blow it (up).
If you want to really shake things up a bit, throw in a folding model later in the year if you want - but don't make that the main deal. It may be the future, but it's not the mainstream future of 2017, and you need a solid 'win' next year. That doesn't mean you shouldn't be ambitious though; it's going to be an extra-tough year up against the 10th anniversary of the iPhone. Slacking isn't going to cut it, and nor is an iterative upgrade that fails to restore our faith. Be bold, but smart.
Bring across the iris scanner from Note 7, and if you want to get really crazy, why not consider putting a projector on the rear?
Oh, and if it's not too much trouble, you can get the S8 to make me breakfast every day and you'll have a customer for life. And if you can't do that, make sure you deliver on that removable battery and 4K display. I wasn't joking about those.
Best,
The AndroidPIT Community
What do you want to see on the Galaxy S8 next year? Do you think we'll get a removable battery and 4K display? Let us know in the comments below!