Samsung Windows Mixed Reality headset leaks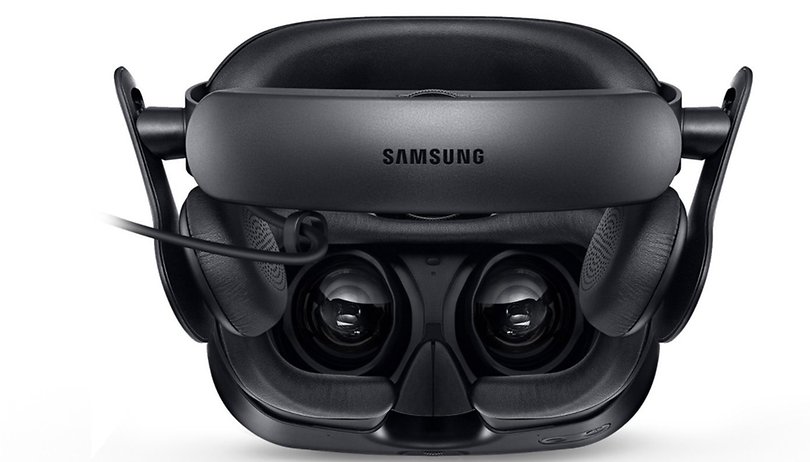 Windows Mixed Reality is attracting a lot of attention right now and it looks like Samsung is going to be throwing their considerable weight behind it, according to leaked images that purport to show headsets made by the South Korean company specifically for Windows Mixed Reality.
A set of photos displaying Samsung's Mixed Reality headset was leaked on Twitter by Walking Cat. From the looks of it, the headgear comes with everything you need to engage with mixed reality right out of the box: dual cameras up front, AKG headphone audio, and a wired connection. It's also likely that Samsung's headset would have internal motion sensors to track its location.
Samsung Windows Mixed Reality headset pic.twitter.com/pOelleMpew

— WalkingCat (@h0x0d) 26 September 2017
The exciting potential of Mixed Reality hasn't gone unnoticed by major tech industry players and there are already headsets on the market from Acer, Lenovo, Asus, Dell and HP. We've been trying them out and have a few points of comparison to make, but the potential of a new heavyweight contender like Samsung in the arena could be a really big deal for MR fans.

In addition to the shots of the headset, one image (shown above) depicts the device alongside Microsoft motion controllers, a good indication that these will be fully integrated for Windows.
Microsoft is holding an event on October 3 with a focus on its Mixed Reality platform so there's a good chance we'll see an official reveal of Samsung's device there. Only then will we be able to begin comparing it to the other contenders in the market.
Samsung is known for high-quality mobile tech. Do you think they have what it takes to make the best Mixed Reality headset?