Samsung's Flexible Displays Will Arrive This Year, Says Korean Paper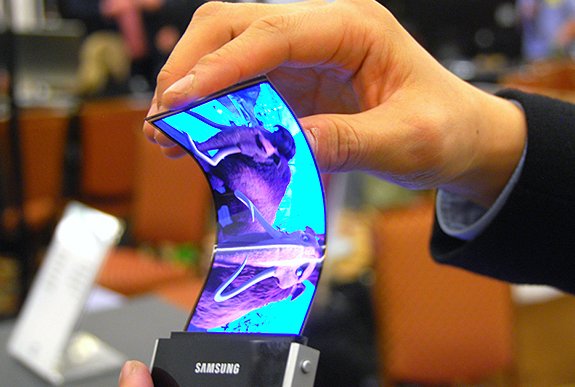 According to a South Korean newspaper called MK News, Samsung is planning on putting flexible displays into production this year – possibly even in November – in preparation for the release of an "advanced" version of the Galaxy Note 2.
The displays will be AMOLED and, instead of glass, will use a flexible yet strong plastic material for protection, reducing the weight of the phone significantly. It's unlikely that the display itself will be bendable but it will likely be thinner which could result in a Galaxy Note 2 with a significantly slimmer profile.
Samsung says they won't be producing "truly" flexible displays until 2014, so take this rumor with a grain of salt. Certainly we'd love to see the kind of displays Samsung premiered at CES in 2011, but we don't want to get our hopes up too much.