Samsung offers free S4 battery replacement If you're an otherwise happy Galaxy S4 owner dissatisfied with the battery in your smartphone, you're not alone. Some carriers are reporting a 30 percent return rate of the flagship device due to battery problems. Samsung is aware of the problem, and considering the S4 already hasn't lived up their expectations, they're doing something about it: offering free replacement batteries for S4 owners. The offer is good for customers suffering from extreme battery drain and swollen batteries.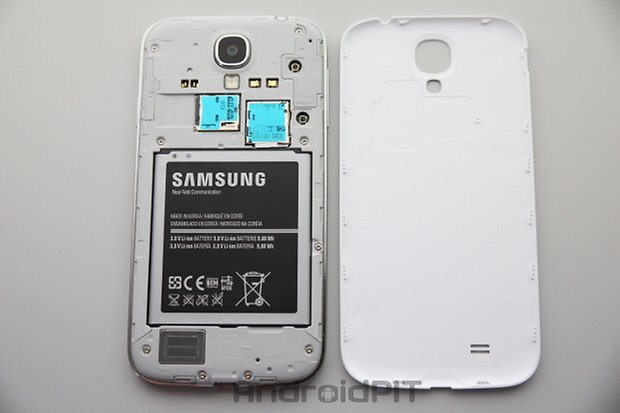 Samsung acknowledges the problem has affect ''a limited number of customers,'' but 30 percent with certain carriers seems like an awful lot of dissatisfied customers. The 2,600 mAh Lithium-Ion battery should not be seeing these kinds of problems this early on in their lifespan, and as such, must be due to a manufacturing or material fault. Samsung's response is to be commended, and the affected owners should be grateful their battery is simply swollen or draining quickly – much better than the spate of exploding batteries we saw a couple of months ago. But in any case, we'd expect more from Samsung.
Customers affected by the problematic batteries can visit their nearest Samsung Electronics Service Center to receive a replacement battery free of charge.
Do you have S4 with battery problems? Will you be taking advantage of this offer from Samsung?