And the Android phone you most want for Christmas is...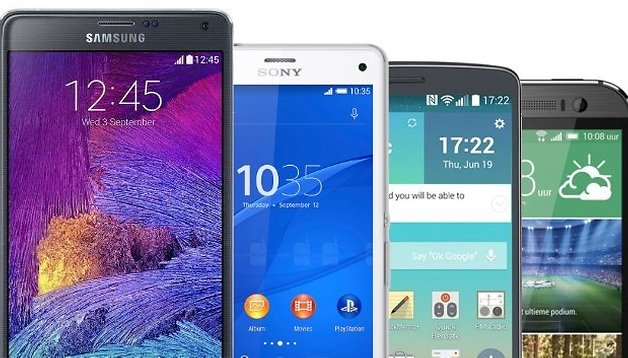 Last week we asked you which smartphone was at the top of your Christmas wishlist. There has been an array of quality hardware released in 2014, with more smartphone choice than ever. So, which device was favorite among our readers?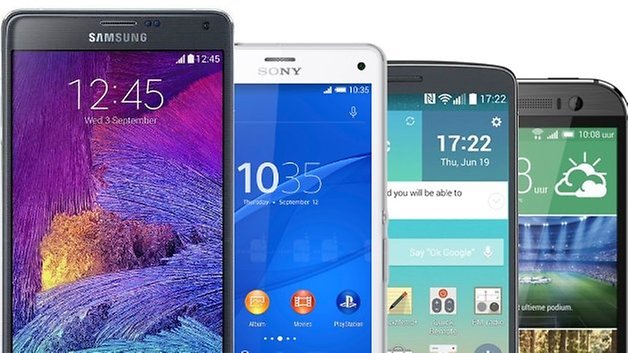 Samsung released the Galaxy S5, a quality smartphone which nonetheless didn't quite live up to the hype, and the Galaxy Note 4, believed by many (including ourselves) to be the best Android phone on the market. Motorola held onto the budget crown with its Moto G 2014, but it saw some competition at the lower end thanks to the introduction of the OnePlus One.
HTC released the brilliant HTC One (M8) early in 2014, but it became a little overshadowed as the months went by, and LG brought out a stellar new smartphone to add to its G series, the LG G3. Meanwhile Sony and Huawei recently delivered new flagships following an introduction at IFA 2014. Despite relatively weak sales, both the Xperia Z3 and Ascend Mate 7 were all right in our book.
But which device would you most want this Christmas? Here are the results.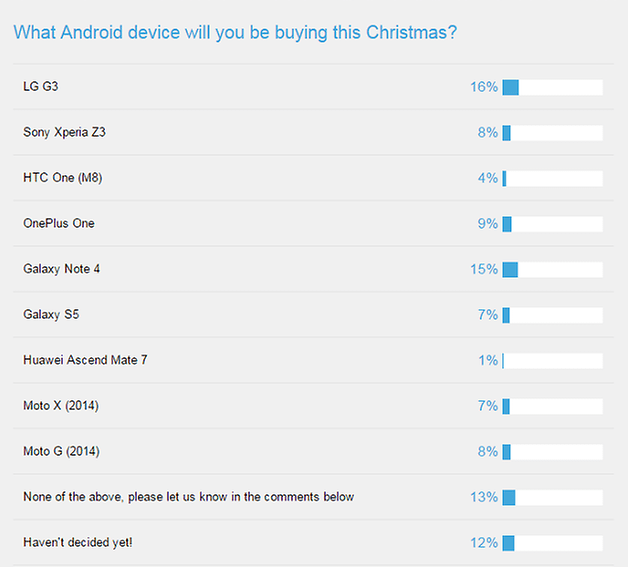 The LG G3 and Galaxy Note 4 led the pack, which is pretty unsurprising. Reviews have been almost unanimously positive for Samsung's powerful phablet, and LG has shown a true understanding of its fan base with a greatly improved brilliant value successor to its 2013 LG G2. 25% of our readers either hadn't decided or weren't interested in any of the major 2014 flagships - maybe they weren't all they were cracked up to be after all. (Or maybe they wanted a Nexus 6 – sorry, Google's new baby was so fresh to us it escaped from our list!)
Falling at the bottom, with just 1% of the votes, is the criminally underrated Huawei Ascend Mate 7. The Mate 7 deserves far more attention than it has received with fantastic specs and price. Check our Huawei Ascend Mate 7 review if you don't believe us.
If you're holding out until next year before thinking about a new device, check out our best new Android phones of 2015 list to see which might take your fancy.
Do you think the 2014 flagships are worth shouting about? Or could they have been better?