Haunted Village Live Wallpaper – free for today only! If you just can't get enough of this spooktacular time of year then have we got some fun news for you. How would you like to roam the streets of a haunted village, surrounded by ghosts and skeletons and jack o' lanterns? To celebrate Haunted Village 3D live wallpaper is free today only. So if you want to get some ghosties and thieving skeletons on your smartphone, now is the time to do it!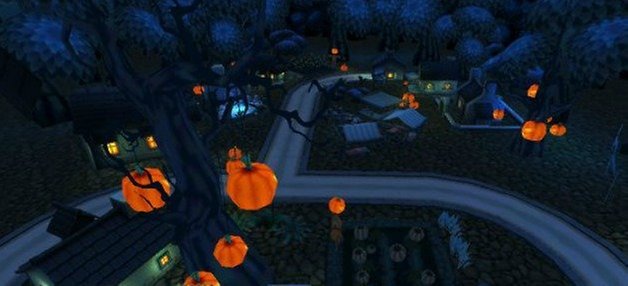 By unlocking the premium version of the app, you'll have access to all the spells, gain the ability to spawn ghosts, unlock the thieving skeleton (although this requires a Facebook Like) and you'll get a couple of additional sky themes too, so you can choose the kind of spooky night sky you'll see above the windmill and circus tents. The wallpaper roams around the haunted setting from a variety of different camera angles and you can pop ghosts and skeletons with magic you can switch between, from rainbow explosions to cobweb bundles. Each destroyed monster gives you more pumpkin points to unlock even better magic.
As if that wasn't enough you can also watch skeleton battles, interact with pumpkins, scarecrows and gravestones and switch to sky view to max out your chances of taking out the bad guys. The only bad thing is it's all so much fun you'll want to empty out all your home screens just so you can see more of the scary fun. If you want more Halloween goodness, check out our apps to get you through Halloween.
Download Haunted Village 3D now!
How are you preparing for Halloween? Are you costuming your phone along with yourself?