Google Play Store Reaches 700,000 Apps 1 Month After Apple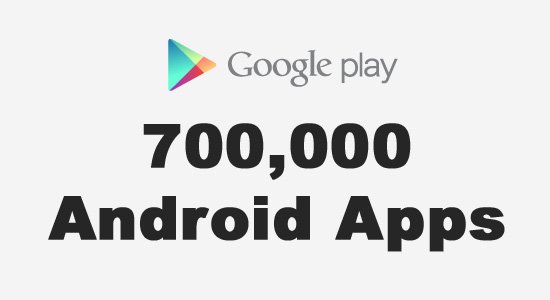 NEXTPITTV
Android and Apple are not only battling it out in courts and for market share, but also in their respective app marketplaces.. Android recently turned the heat up in that battle, as the big G announced this week that the Google Play Store just reached 700,000 apps. The news comes just a little over a month after Apple announced that their App Store hit the exact same number of applications.
I do hope that this bit of information silences all those who feel that developers are turning away from Android. Apple launched its App Store back in July of 2008, with Google launching theirs in October 2008. Since then, it's been an ongoing battle between the 2 tech giants, which apparently won't end anytime soon.
Google Play has been criticized often recently for its lack of tablet optimized apps, a problem that Google openly admits to. Google is hoping that the release of the new Nexus 10 tablet will encourage developers to take tablet apps more seriously, and have recently taken a more active role in encouraging developers to pump out more tablet optimized applications.
Whether or not the Nexus 10 can successfully accomplish that is yet to be seen, but it's great knowing that there's still plenty of developer interest when it comes to Android.
Picture credits: androidtapp.com