Samsung's double fast memory goes into mass production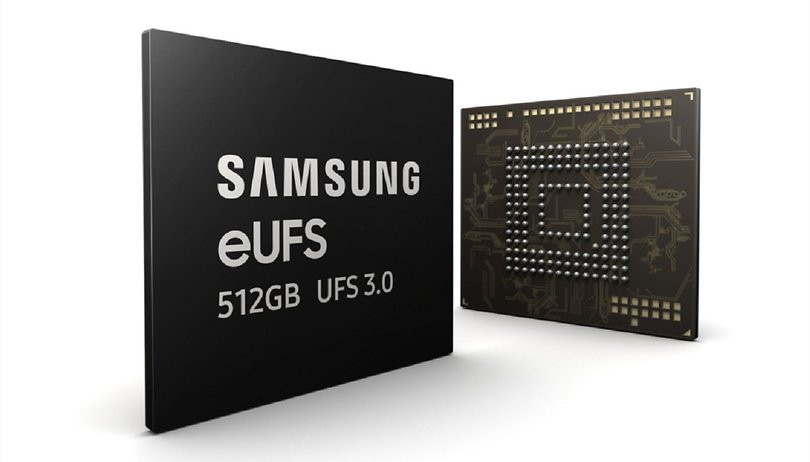 Samsung Electronics has announced through a press release the start of production of its new integrated 512GB eUFS 3.0 memory units, which offer incredibly faster read and write speeds than eUFS 2.1. This technology will soon make its debut on the company's first folding device: the Galaxy Fold and should also be on the next-gen Note10.
Samsung added that the new solution is four times faster than SATA solid state drives (SSDs), 20 times faster than microSDs and would allow premium smartphones to transfer a Full HD movie to a PC in about three seconds. The technology is naturally set to arrive in next-generation smartphones, including the upcoming Samsung Galaxy Fold, the company's first folding smartphone.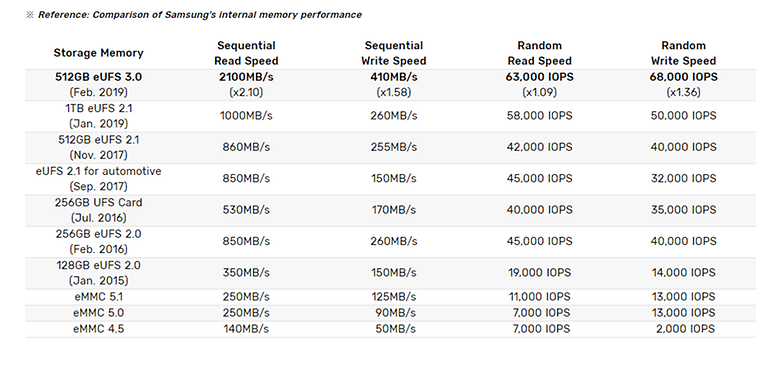 These are particularly impressive numbers, especially after Samsung released its eUFS 2.1 solution only a month ago. However, after four years, this technology has not led to a generation leap as will happen very soon with the arrival of new memories. Samsung is claiming a doubled sequential reading speed and a new writing speed almost doubled compared to the current standard.
eUFS 3.0 will give future high-end devices a significant advantage in several aspects of their performance (such as file transfer, app installation, device file access, and more) over competing products, but it is not the only recent addition in terms of memory. The new MicroSD Express is also on the way, offering theoretical file transfer speeds of up to 985MB per second.
Both the 512GB and 128GB UFS 3.0 solutions will be launched by the end of this month, while the 1TB and 256GB models are expected in the second half of the year. Theoretically nothing stands in the way of the launch of a Note10 with eUFS 3.0 on the usual date in August. Since Samsung also sells its memory to competitors, we could expect the first eUFS 3.0 smartphones before then. Known customers are Sony, OnePlus, Huawei or Google.