We've just found a Bluetooth speaker that we can't break - it even works underwater!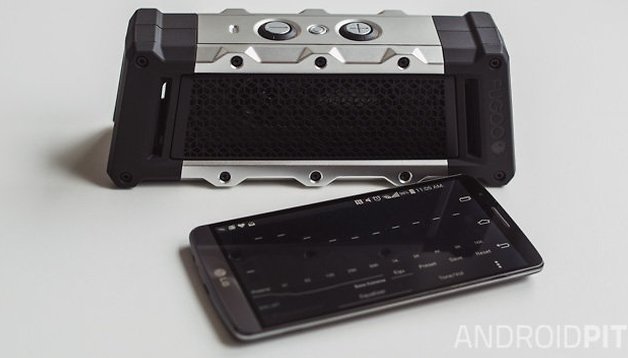 We're pretty hard on our electronics here at AndroidPIT, and we manage to break pretty much all the nice things we see come through the door sooner or later. But not the Fugoo Tough Bluetooth speaker. This thing is seriously indestructible. Trust us, we tried.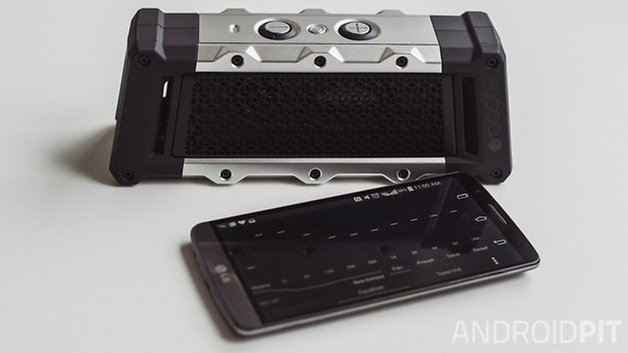 What is the Fugoo Tough?
The Fugoo Tough is one of three possible variations of the Fugoo Bluetooth speaker: there's a Sport, Style or Tough ''jacket'' wrapped around a central core. Depending on your preferences, you can choose the skin to match your lifestyle, but the core speaker setup is always protected against water, wind, mud, snow and dirt, with 6 audio drivers: two tweeters, two woofers and two bass drivers. Naturally, we chose the Tough version for its added shock proofness and all-round badass appearance.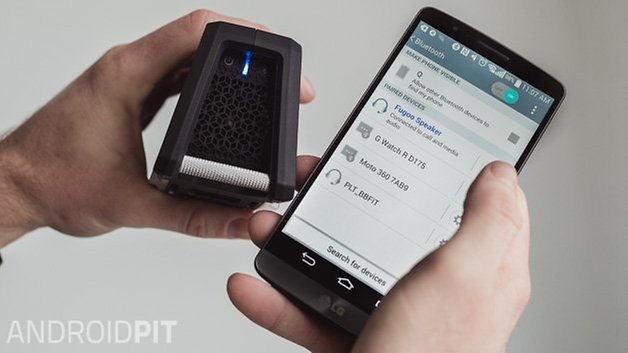 How does the Fugoo Tough work?
The Fugoo Tough works like any other Bluetooth speaker: simply pair it to your smartphone or tablet and enjoy up to 40 hours of wireless playback. Pairing is super simple and reliable and the connection is impressively stable. The volume of the Fugoo speaker would be better if it was a little louder though (in my opinion), especially considering it is marketed as a lifestyle speaker, but the audio quality is pretty good at normal volumes. You've also got a wired cable if that's more your thing (great for iPods with no Bluetooth).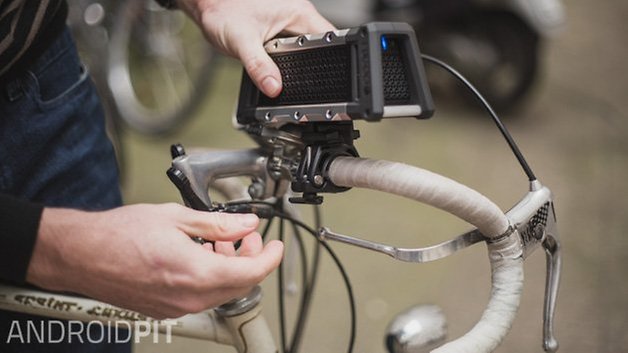 Why is the Fugoo Tough so cool?
Being able to play music underwater is certainly cool and there's a wide range of clips, mounts and brackets so you can attach the Fugoo Tough to pretty much anything: your backpack, a pole, a bicycle, a tree, whatever. Knowing that the Fugoo Tough can be dropped from a height without suffering any damage (or even skipping a beat) is great too. And being able to literally take it anywhere, from the pool to the beach, the dirt bike track to the ski slopes, is a nice thing to have in the back of your mind. The Fugoo Tough is the first Bluetooth speaker I've never had to worry about at all.
What do you look for in a Bluetooth speaker? How often do you take a Bluetooth speaker with you on holidays?