And The Next Contender To Bring Out An Android Tablet Is...Polariod?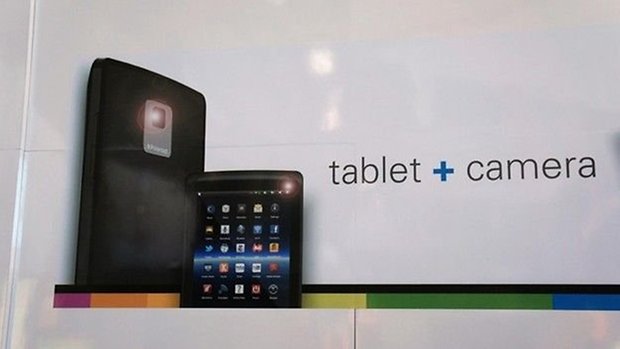 (picture from T3.com)
Ummmm...what? Yes you're reading that correctly. It's now being rumored that Polariod has plans to launch an Android tablet this year to compete with the Amazon Kindle Fire, with its main target being on its photo taking abilities. The rumored device is supposedly set to be presented at CES this year, so we apparently won't need to wait long to see if this rumor is indeed a rumor or not.
Well, as cool as I find it to have cameras on tablets, I hardly ever use the camera on mine, and when I do use it, it's for Skype calls, not taking photos. I suppose if Polariod brought out a smaller 7 inch tablet with good e-reading capabilites and an INSANELY GOOD camera, it could be an interesting product if it's priced competitvely enough. Details are scarce, and while we don't have any details on hardware, I would imagine it would have to have at least the same specs as Amazons Kindle Fire, if not a bit better.
This could also attract professional photographers and hobbyists into getting more involved with tablets if it would play nice with their camera.
What do you guys think? Polariod is a massive company after all and have a bit of a reputation at stake. Could a Polariod Android tablet be a winner?