Adobe Confirms No Flash Support For Jelly Bean. Urges Uninstalling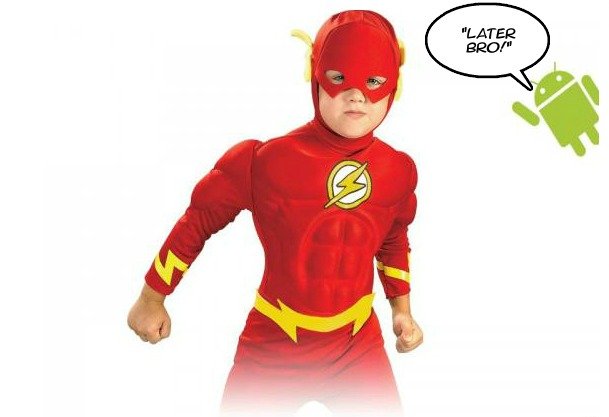 It didn't take long at all for Android Jelly Bean to make its way into the hands of the public, and less than 24 hours after its official announcement, multiple Jelly Bean builds surfaced on XDA and Rootzwiki for the Galaxy Nexus. What also didn't take long was an official statement from Adobe regarding flash support on Jelly Bean, as the company has now officially confirmed that Jelly Bean will not receive official Flash support, and that Flash will be pulled from the Play Store all together on August 15th.
The move to pull it from the market entirely is due to Adobe's decision to jump on the mobile HTML5 platform, which was announced last year. What bothers me a bit is that ICS devices that support Flash could run into compatibility problems after receiving the Jelly Bean update.
Adobe issued the following statement:
"Beginning August 15th we will use the configuration settings in the Google Play Store to limit continued access to Flash Player updates to only those devices that have Flash Player already installed..
If a device is upgraded from Android 4.0 to Android 4.1, the current version of Flash Player may exhibit unpredictable behavior, as it is not certified for use with Android 4.1. Future updates to Flash Player will not work. We recommend uninstalling Flash Player on devices which have been upgraded to Android 4.1."
If the mobile transition from Flash to HTML5 is a smooth one, this hopefully won't be that big of a deal. But at the same time, it's pretty crazy that Adobe actually recommends uninstalling Flash if you have Jelly Bean on your device.
Farewell Flash. Welcome HTML5.
Picture credits - www.codemonkeyx.net (cut and edited by myself)