[Video] ASUS Transformer Prime in First Hands-On Video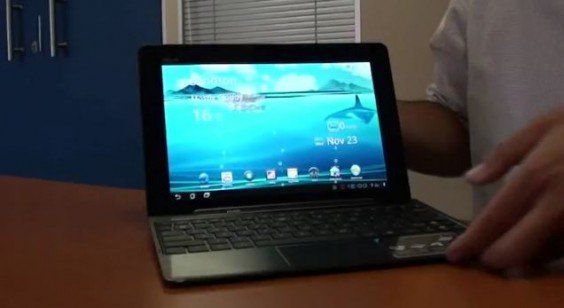 We've been posting a lot about the Transformer Prime recently, but we just couldn't pass up sharing the first hands-on video with this stellar new device.
Although the ASUS Transformer Prime in this video is only running Android 3.2 and not Ice Cream Sandwich, you can still get a good first taste of what the newest ASUS tablet has to offer.
The Transformer Prime's zippy performance can be seen in how smoothly it runs its live wallpaper and Wave Racer game. If you've ever had a Honeycomb tablet in your hands, I'm sure you'll be able to recognize the improvements here.
Apart from the incredible graphics, the Prime also wows with its incredibly thin profile – even with the keyboard dock attached. What do you think? Could this tablet ever replace your laptop? Are you adequately impressed? Let us know below!