TMA: New ICS Update Rumors, The Galaxy Tabs Get A Price Tag And More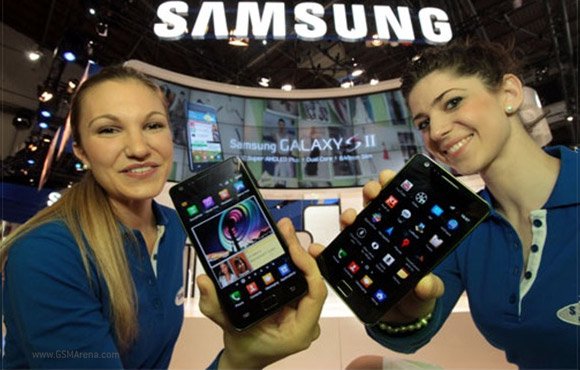 The days just keep ticking by and with each new dawn comes a new batch of Android headlines. In today's Too Much Android: Samsung is making headlines with ANOTHER rumored ICS upgrade for the Galaxy S2 , the Galaxy Tab pricing plain is made public and new concept designs for Android watches make us drool.
ICS And Samsung: An On Again, Off Again Affair
Stop me if you've heard this one before, a rouge tweet announcing the long awaited release of the official Android 4.0 Ice Cream Sandwich update for the Samsung Galaxy S2 lights up the blog-o-sphere. After months of waiting, the latest version of our favorite mobile OS is finally coming to the worst best smartphone.... hurrrra! But then as unexpectedly as the tweet had arrived, it disappeared from twitter.
If this sounds familiar it's because we brought you an almost identical story a week ago. But instead of Israel, today's country-du-jour in the on going ICS update saga is Korea, where local cell provider SK Telecom promised local customers an Android 4.0 update scheduled for 10 AM tomorrow morning. Since the tantalizing tweet's disappearance, SK Telecom has directed customers to check with Samsung about future updates.
It looks like Galaxy S2 users will have to wait a little longer for their taste of yummy, yummy ice cream.
Galaxy Tab Price Tag To Give iPad A Run For Its Money
One thing that has always given Android devices an edge over their fruit flavored competition was their pricing. While Apple has always aimed their products squarely at the upper end of the price segment, Android producers tended to favor a more broad-market approach. Today, Samsung announced the European prices for their latest line of Galaxy Tabs and it looks like the Korean electronics giant is no longer afraid to put a high price on high tech.
The pricing brakes down like this:
Samsung Galaxy Tab 2 (7.0) WiFi......... €439
Samsung Galaxy Tab 2 (7.0) HSPA.........€499
Samsung Galaxy Tab 2 (10.1) Wifi.........€499
Samsung Galaxy Tab 2 (10.1)3G.........€569
Samsung Galaxy Note 10.1.........€729
Android Watches For the Modern Man
If you've been reading AndroidPIT for awhile now, you might have realized that we love concept designs for phones, or devices, that we might see a few years down the road. While we've already seen our fair share of smartphone designs, we have yet to take a good looks at that oft neglected cousin of the smartphone, the smart watch. Internationally know French designer F. Bertrand took a crack at rethinking the smart watch and you know what? His designs are to kill for: