Swype Beta back for all devices Swype, probably the best text input since T9 - funny since the same guy invented it - is back for Beta Registration for all devices. If you haven't tried it yet, head over to Swype and give it a go. Supposedly it's available for a 'limited time only' so get it quick. If you're curious or think like there's more Swype can do for you check out some sweet tips and tricks right here.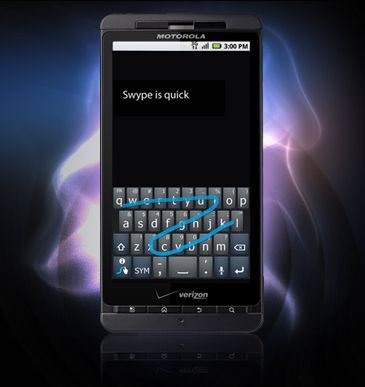 Here are more details from their website:
In English, Spanish, Italian, Portuguese, German, and introducing French and an early, *UNSTABLE* preview release of Chinese Pinyin
Now includes support for Double-Tap-to-Edit, Cursor Restore, and Voice-to-Text (requires Google Voice Search be included in your system firmware)
HVGA, WVGA, and WVGA854 Resolutions - don't worry we'll detect this automatically. Sorry, no QVGA
Limited End User Support - mostly via our forum
Image from Swype.