Successor To X10 Mini Pro Revealed With Benchmarks And Gingerbread? The Unofficial Xperia X10 Blog stumbled upon some photos posted up on IT 168, a Chinese tech forum, of an unannounced Sony Ericsson handset running two performance benchmarks. When we use Google translate on the webpage, it appears that the device is described as the successor of the Xperia X10 Mini Pro.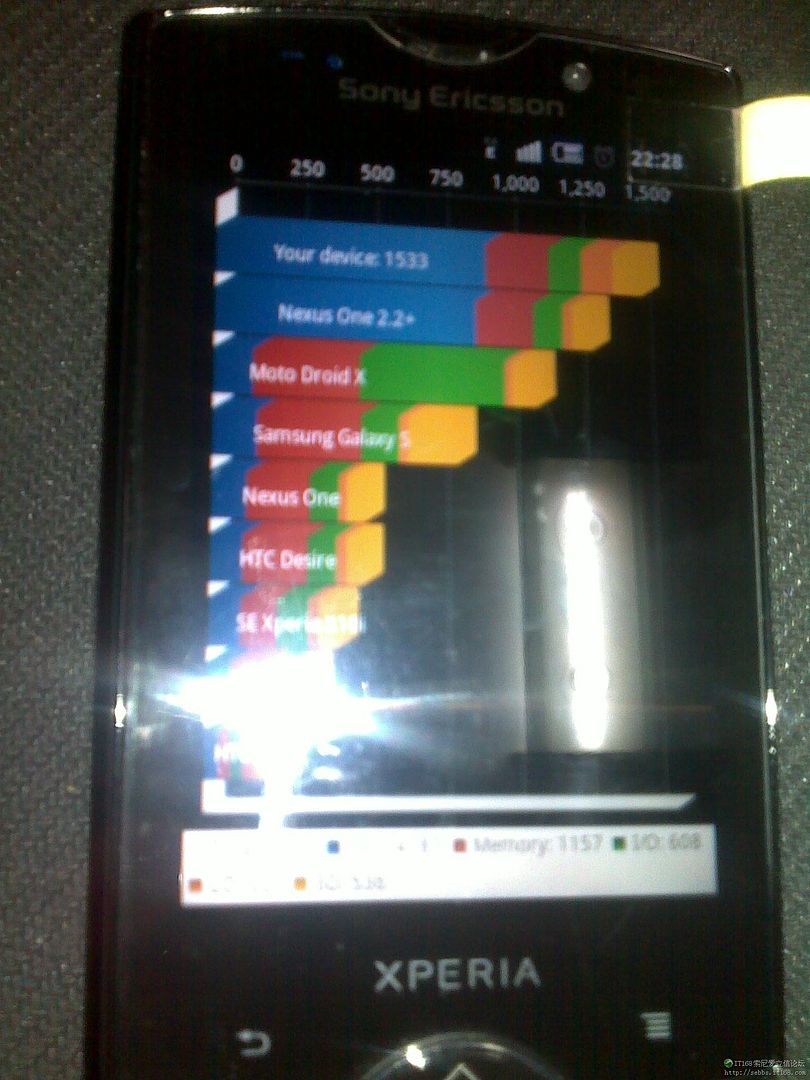 Rumored specs of the device include a 3" HVGA display with multitouch support, Android Gingerbread installed, and a 1GHz CPU with an Adreno 205 GPU (same GPU as in the Desire Z and HD).
Judging from the photos shown, it appears that the device, which is not yet named, got a score of 42.5 FPS in Neocore and a score of 1533 in Quadrant. Those scores are pretty good, but as more individuals are finding out recently, these benchmarks don't always mean much in real world performance, as developers have found ways to increase perforance of certain parts of the ROM, artificially increasing the score for the whole benchmark. In other words, take the benchmarks with a grain of salt.
According to the translation of the thread, the source mentioned that the device has a slide-out keyboard, but no pictures to indicate as such have been revealed.
In regards to the Gingerbread claim, if they do already have Gingerbread running on it, then they also already have their own Sony Ericsson UI running on it as well, because those icons at the top are most certainly not stock Android Gingerbread.
The original source commented that this device is the likely replacement for the X10 Mini (Mini Pro if it will replace the slide-out keyboard), but the 3" display has some individuals already wondering if Sony Ericsson will combine the X10 Mini and X8 line into one, with the result being what you see above.
Images from IT 168