Google Says They've "Had Enough" Of Bogus Patent Claims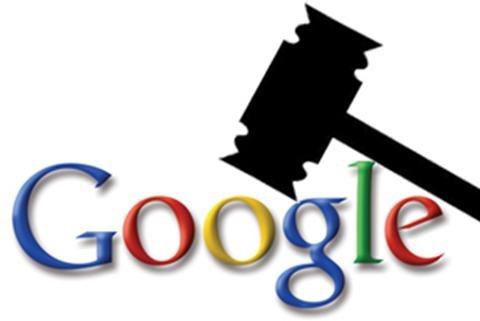 Last week we brought you a story about how patents legislation has turned into a nuclear arms race, with tech companies buying them up in a defensive strategy to ward against future lawsuits. Few companies have been as threatened by this arms race as Google, who is facing lawsuits from Microsoft, Oracle, Apple, Sony and more, over the nearly 250,000 ("largely questionable") patents involved in manufacturing a single smartphone.
In a defensive strategy, Google tried to bid almost a billion dollars on Nortel patents to defend against future legislation. But the company was outbid by a consortium including Apple, Microsoft and RIM who bid a combined $4.5 billion.
Yesterday, Google corporate blogged about how this consortium is trying to block innovation. "Instead of competing by building new features or devices, [these companies] are fighting through legislation," wrote David Drummond, a senior Vice President and Chief Legal Officer of Google. He characterized the suits as "a hostile, organized campaign against Android by Microsoft, Oracle, Apple and other companies, waged through bogus patents."
Certainly, it's reasonable for companies to expect to have exclusive rights to ideas they came up with. But the patents race in the tech world has gotten so out-of-hand that the word "patent" barely even means anything anymore. Most of these patents, mind you, are so vague that they can be used to sue over nearly anything.
The patent wars are costing tech companies billions of dollars, which could be spent on Augmented Reality, or any number of fascinating innovations. Instead, companies are arming themselves with lawyers. When will the government step in and say to these companies, "enough is enough"? Too many developers have already been dragged to court over bogus claims. It's about time we changed the way we patent new technology and made it harder for companies to sue at the drop of a hat.