VW brings retro charm into the electric future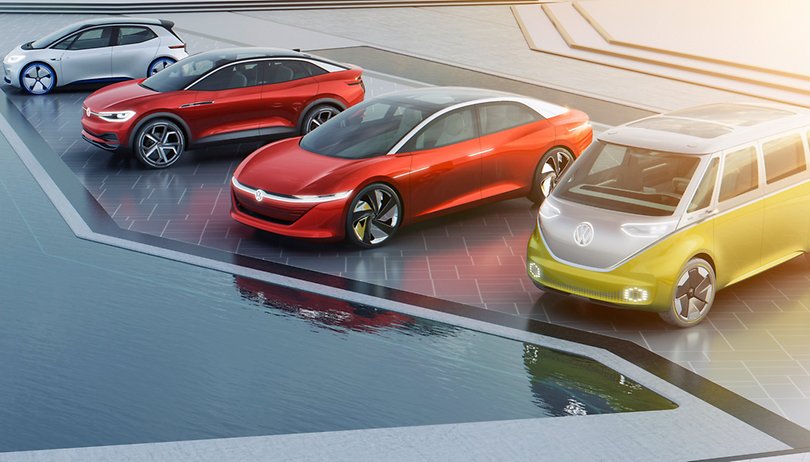 The clock is ticking at VW in many respects: By 2025, the company wants to increase sales of electric cars to one million units per year, and the end of the combustion engine was also initiated in Wolfsburg. Until 2040 cars with combustion engines are to be built, but then it is over.
In order for VW to achieve both goals, VW has created a modular platform for electric cars that listens to the abbreviation MEB. All future electric cars from the I.D. family, including three vehicles with a long VW history, used this platform.
If you dig into VW's product history, then there are some names that still inspire a dreamy sigh in many car enthusiasts: the Beetle, the VW Bulli, and if you only look at the original Golf, certainly the same. It is known from the Bulli that VW will reissue it within the scope of electrification and name it I.D. BUZZ. The practical thing about the MEB platform is that you can put different chassis over an identically sized and motorized base.
According to the latest information from Autocar.uk, VW will present a premium SUV with seven seats on the basis of the I.D. BUZZ at the Shanghai Auto Show in April 2019, which will go into series production as the I.D. Lounge in 2021. For the Chinese market this idea fits, because the Chinese appreciate large vehicles with a lot of space. The I.D. Lounge is to rank on the scale of a Touareg with seven seats.
Besides the mentioned I.D. BUZZ and I.D. Lounge, the I.D. VIZZION and the I.D. CROZZ will make up the five models of the I.D. family. Not much is yet known about the fifth member of the new electric family at VW, but it will be another retro model.
Although there is supposed to be a revival of the famous Meyers Manx Beach Buggy at the Shanghai Motor Show using the MEB platform, it is unlikely that this classic will come back to mass production. It is much more likely that VW will go for a redesign and push the Beach Buggy forward as an appetizer. Why? Quite simply, the Beach Buggy finally used the Beetle as a platform in the 60s and achieved cult status. Among other things in film appearances like in the James Bond film For Your Eyes Only.
Are you a fan of Volkswagen's classic cars? What do you think of the move to electric?