Who Would YOU Like To See Make The Next Nexus Phone?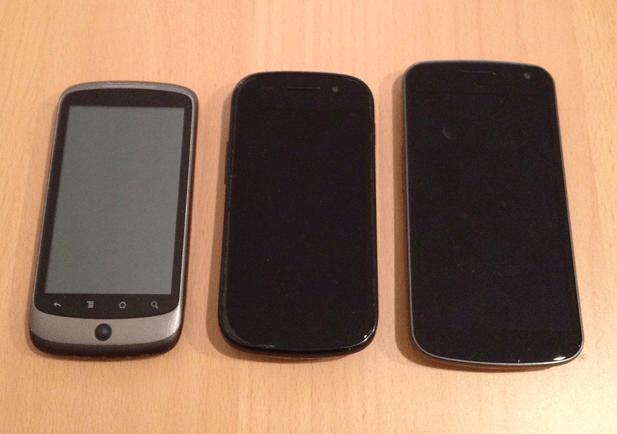 (picture from Tech Crunch)
Ahhhhh yes. I remember the day I bought my Nexus One. The day it arrived in the mail I had to honestly restrain myself from ripping the box open with my teeth, and once it powered up I was treated to simply one of the best phones I have ever used. It was fast, it was sexy, it had live wallpapers, and was running the newest beautful version of stock Android. I LOVED that phone, and I still do. While some of the Nexus line of phones haven't exactly shocked the world in terms of sales numbers, it's safe to say that they have all been great phones (I had my gripes with the Nexus S, but in the end I still loved it as well). Samsung has been lucky enough to put out the last 2 versions of the Nexus phone, and while the Nexus S and Galaxy Nexus are both great phones, I'm starting to think it's time to switch it up again.
HTC did an amazing job with the Nexus One (have I mentioned how much I LOVE that phone?). While I personally prefer HTC phones a bit more over Samsung phones due to the weight and the way they feel in your hand, Samsung hasn't dissappointed with their Galaxy lineup (ESPECIALLY with the Galaxy Nexus). But in all honesty, as much as I would love to see the next Nexus phone come from HTC, there is one other handset maker that I would REALLY love to see produce the next Nexus phone: Motorola.
My personal pick is Motorola for the simple reason that when Google's purchase of Motorola finally goes through, they will for the first time have the chance to make software for THEIR hardware directly. This means no skins, BLAZING speed, and a required thumbs up from Google directly before a release happens. While I have never owned a Motorola Android phone, there have been quite a few that I thought were really good, and with Google and Motorolas engineers working hand in hand to bring out a new Nexus phone, only good things can happen.
What do you guys think? If it were up to you, who would produce Google's next Nexus phone?