UPDATED: Google Only Making $15 Profit Per Nexus 7 Tablet Sold.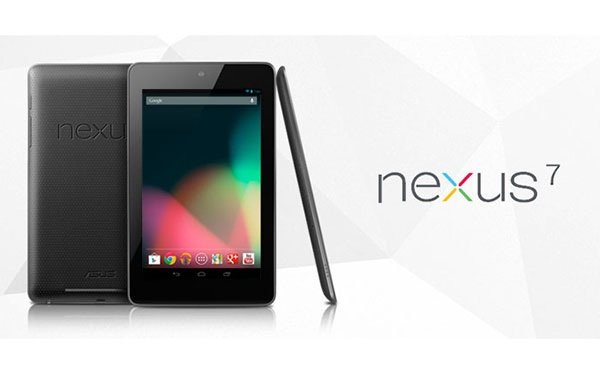 The new Nexus 7 tablet is certainly generating lots of buzz in the tech world, and with good reason. The powerful quad core tablet not only looks nice, but is also being sold for the ridiculously low price of $199, making it THE best tablet for the money. But with that low price tag comes an even lower price tag for Google, as they are reportedly only making around 15 dollars profit per tablet sold. Is it worth it for Google? How is it possible that Amazon and Apple generate so much more profit per device sold? **update at the bottom**
According to research company UBM TechInsights, the Nexus 7 costs $184 dollars to produce. That amount includes components and assembly of the tablet, making Google around 15 USD for every device sold. Amazon on the other hand, manages to make 46 dollars profit on every Kindle Fire sold, which is triple what Google makes on the Nexus 7. Even more impressive however is Apple, who rakes in a whopping 171 dollars for every iPad sold, which is 11 times more than what Google makes with their device. So with such a low profit margin, the question of "why do it" comes into play.
The obvious reasoning would appear to be that the Nexus 7 wasn't created to generate profits, but instead to steal fire away from Amazon (Kindle Fire) and Nook tablets. If Google manages to steal market share from these two companies, they might have a fair chance of getting their tablet sales off the ground. Google is paying way more for hardware than Amazon and Barnes & Noble devices, which would not only provide consumers with a better experience, but a chance to bring Android tablets to the forefront in the minds of consumers. That strategy has been attempted by other companies, but with Google's name directly behind the product, the strategy could pay off.
Two major features that make the Nexus 7 very dangerous for Amazon are the quad core chipset and the camera, which are 2 things the Kindle Fire doesn't have at all, and with Google Books becoming more widely available, consumers who like reading ebooks will have a hard decision to make when choosing between the Kindle and the Nexus 7.
Amazon relies on purchased downloadable content via their App Store, which works well due to their monopoly on online books. Google will have lots of catching up to do with the Play Store if they want to accomplish the same. If Google can manage to do that, then and only then can they set their focus on the Apple and the iPad, which not only generates profit through iTunes and other downloadable content, but also from the device itself.
The tablet wars are far from over, and although Google has a lot of work to do, the Nexus 7 is a massive step in the right direction.
UPDATE: It now appears that Google is apparently pulling in around $50 per device sold according to new reports. That certainly is a pretty healthy profit margin!
Picture credits: androidauthority.com