Android Oreo tests begin on Motorola Moto Z line in Brazil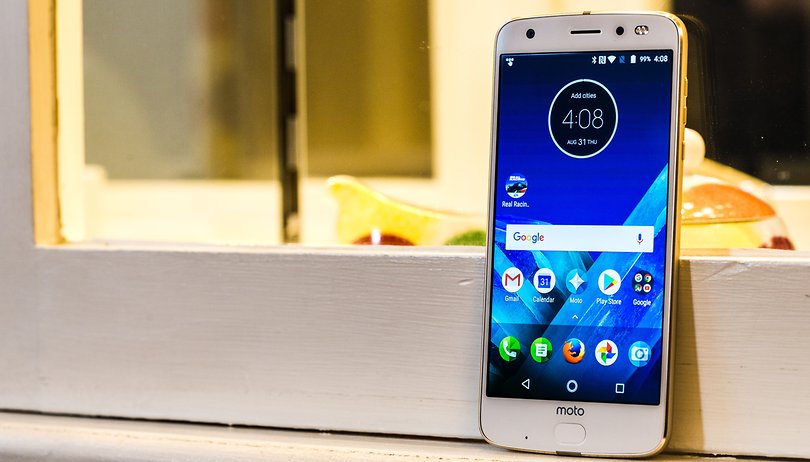 Thanks to our colleagues in AndroidPIT Brazil, we know that tests with Android Oreo, the eighth version of Google's mobile platform, have already begun on Motorola's Moto Z line. AndroidPIT readers in Brazil enrolled in Motorola's testing program - the Motorola Feedback Network - recently received an invitation to participate in a survey and after that testing of new software for Motorola's Moto Z line. As this whole process is confidential, we do not know when the update for Android Oreo will arrive on the devices of the Moto Z line, but only that it will one day come.
This is especially good news for Motorola users already frustrated with the delay in upgrading to Android Oreo. Especially after the confusion that was with the MotoG 4 Plus, which was going to be updated, then it was not going to be anymore, and now it's going to be again after the company decided to keep their promise following feedback from concerned users.
The company is sending a cadastral update to a select group of users who must participate in the soak test phase of the Moto Z and Moto Z2 Force. It is possible that the first beta updates will arrive within 48 hours. According to some speculations, Moto should release these updates from the second half of December onwards.
In an e-mail Motorola talks about a cadastral registry of May 2017, but the rest of the text refers to November 2017 (this is not the first time that Motorola makes this kind of mistake in these emails of research and registration).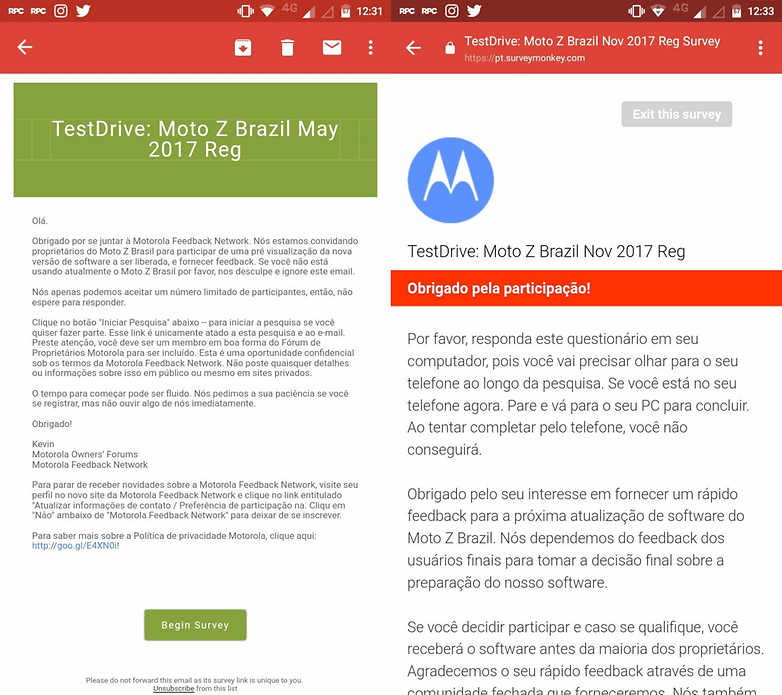 The Moto Z Play and Moto Z2 Play will also receive this update. On Motorola's software upgrade site all three appear slated for the upgrade but are still pending adaptations and tests.
In the following press release (translated from Brazilian Portuguese), the company confirms the soak test:
Motorola has already started the preliminary testing phase of the upgrade for Android 8.0 Oreo in Brazil. Once this process is completed, and released, the update will be carried out in phases for consumers.

Motorola recommends that users pay attention to the information disclosed in their blog and official profiles on social networks to follow the availability of the update. The information can also be found in the link https://motorola-global-portal-pt.custhelp.com/app/software-upgrade-news/g_id/1978.
As we all know, Motorola can no longer brag about bringing a pure Android device to its devices, but it remains just slightly modified from stock, with some Motorola apps included—many of which are interesting—and some layout changes, especially in icons that have gained a 3D look in recent years.
What do you think? Will the Moto Z line get Android Oreo later this year?