Mattress company Casper unveils a smart sleep lamp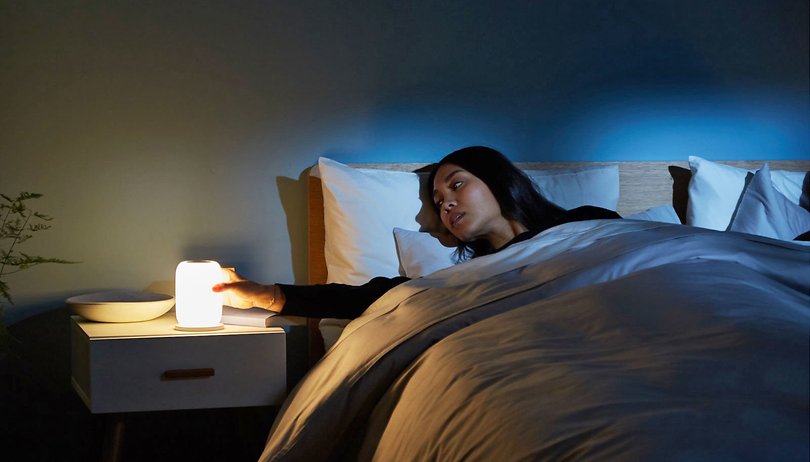 American mattress company, Casper Sleep, is getting into the IoT business. The launch of its Glow, a smart sleep lamp, marks a first for the company in Internet-connected hardware. The smartphone-controlled lamp is rather pricey, at $89, so what is it all about?
Expansion beyond bedding, that's the modus operandi of leading online mattress seller, Casper. With its new Glow lamp, the company is promising to help you wind down before you go to sleep. The idea is not a new one. Bright, blue lights are not really designed to help us unwind. Glow is designed to help you prepare for sleep, and to ease you into the day in the morning - just like the sunset and sunrise.
Everything is controlled via a smartphone app, although there are gesture controls too. Flipping it upside down or rotating it 45-degrees, for example, will trigger a slow shutdown sequence or adjust brightness. You don't need to use the app at all, however, and Chief Product Officer Jeff Chapin is fine with the fact that many people who buy the Glow will not bother with the app.
The lamp itself is five inches tall and three inches wide. The bulb is a 2,700k high-efficiency LED. It is battery powered and comes with a small base for wireless charging. The idea is that if you wake up in the night and need to use the bathroom or grab a glass of water, you can take the light with you rather than switching on your main light, which would disrupt your sleep cycle.
The price seems quite lofty, however, for a light that only has a single function. A single Glow will set you back $89, and there is a two-pack available for $169.
What do you think of the Glow? Would you pay ninety dollars for one?