HTC: Why They Are Losing Their Hold On The Android Market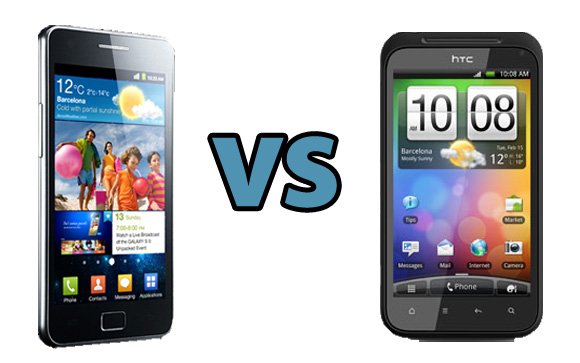 (picture from ElectricPig)
This is actually kinda sad. HTC made the first 2 Android devices I ever owned (HTC Dream/G1 and Nexus One), and I absolutely loved both of them. They gave me my first impressions of Android, and showed me that Apple wasn't the only company that could deliver sexy. With HTC being one of the first to partner up with Android, why were their newly posted financials so horrible, and why are they getting so thoroughly thrashed by Samsung?
First, the numbers. HTC is reporting lower than expected figures for its first quarter, and could include a whopping 36% drop in revenue when compared to Q1 of last year. Revenue in the last 3 months fell from around 101 billion Taiwanese dollars to around 66 billion (OUCH). HTC believes that these issues will be "short term", but that's kind of what they have to say right?
In their forth quarter financials posted in January, HTC saw its first drop in profit for 2 years, stemming from a 23% drop in handset sales in the years final quarter. November didn't fair any better, which showed a 30% drop in units sold from October, and 20% down from figures posted in 2010. Samsung on the other hand, has reported record profits for the 4th quarter of 2011, and doesn't appear to be slowing down anytime soon.
It's an understatement to say that HTC's numbers aren't looking so hot. In reality, the numbers are horrible, and signals that the company is indeed in trouble.
What Went Wrong?
So why is this happening? I personally think there are quite a few reasons:
Too many phones with too little differences – Lets be honest...HTC has been releasing a new phone every few weeks lately, which isn't always a bad thing. But the problem is, these phones are way too similiar specwise, and even from appearance. It's like they are offering lots of choices for consumers, but a lot of the choices are all for more or less the same hardware and a few minor physical differences. When I had my Nexus One, it was a standout phone in terms of design. Sadly, my HTC Sensation looks more or less the same as all of the newer high end devices that HTC have released in the past months, and is pretty much sporting the same hardware as well.
Sense is getting old – I remember when Sense first debuted. It was actually pretty epic, and although I'm not a fan of skins, I applauded HTC for its effort to customize the Android experience for users of their devices. We are now on Sense version 4.0, and to be honest, Google has done such a good job of sexifying Ice Cream Sandwich that it has really hurt HTC's "Sense-appeal" (get it? Sense appeal?...ok I'll stop....). More and more people are starting to crave stock Android, and with Sense looking more and more aged despite newer versions being released, it makes Samsung's string of Nexus devices look more attractive.
No Nexus/Flagship phone – HTC was the first to get the Nexus love, but unfortunately it got it during an experimental phase of Google's marketing strategy: to sell their own phones directly. It did later become available from Vodafone, but had virtually no marketing in comparison to the then current iPhone 3Gs/4. Since then, Samsung has unleashed a string of Nexus devices, and the newest offering (Galaxy Nexus) has made ICS even that much more appealing. HTC needs their own Galaxy Nexus or Samsung Galaxy S2, a phone that has currently rivals the iPhone in terms of sales. With the release of the Galaxy Nexus, and the Samsung Galaxy S3, HTC is gonna have a hell of of time competing with Samsungs great hardware, along with their aggressive marketing strategy.
With Samsung sales going through the rough, and Google's purchase of Motorola Mobility, it seems that HTC could very easily get left out in the cold if they don't take serious action...and fast. At this point, releasing simply another dual core phone (or even quad core for that matter) won't save them. It might be time to go back to the drawing board for the company that delivered the first Android powered device.