HTC Desire 600 with BlinkFeed and Dual SIM officially presented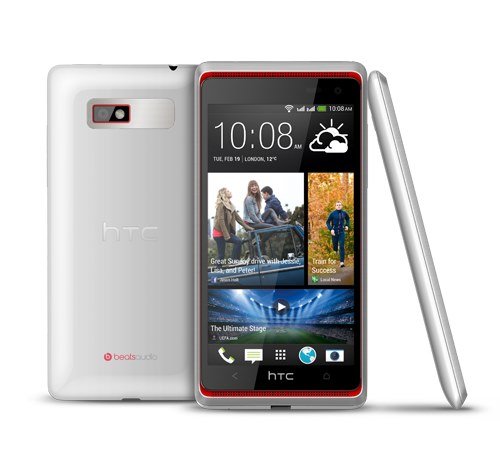 HTC in the midst of its crisis, has official announced a new smartphone called the HTC Desire 600. The Desire line gets stocked with a few new elements: the HTC Desire 600 has appeared with a Dual SIM and a quad-core processor.
The HTC Desire 600 has leapt into the scene with a few added features that we first encountered when the flagship HTC One surfaced. First, the noted BlinkFeed will also be featured on this model working simultaneously as Live Feed, RSS Reader while displaying Facebook and Twitter notifications. You'll get top news from a variety of sources from which you can choose. Just like the trumpeted One, the Desire 600 has two speakers on the front which are already known for their out-of-this-world ''BoomSound''. This is paired with the audio software called BeatsAudio for some full and dynamic sound.
The dual-SIM smartphone was forged with two micro SIM cards: both can be simultaneously used in the device and could be extra handy for those people out there who want to use one smartphone simultaneously for business and pleasure.
Specifications
CPU: Qualcomm Snapdragon 200, Quad-core, 1.2 GHz
RAM: 1GB
Memory: 8 GB
Camera: 8 MP (back), 1.6 MP (front)
display: 4.5 inch, 960x540 p
Operation System:Android 4.1.2
Dimensions: 5.27 x 2.64 x 0.36 inches
Weight: 4.58 ounces
Battery: 1,860 mAh
Other: Sense 5.0, NFC
The prices and release date for the US and most of the world are still unknown at the moment. That being said, it was said that this new smartphone will appear at the beginning of July in Russia, the Middle-East and Africa.