Purchase a Pixel 2 XL on finance and receive $200 credit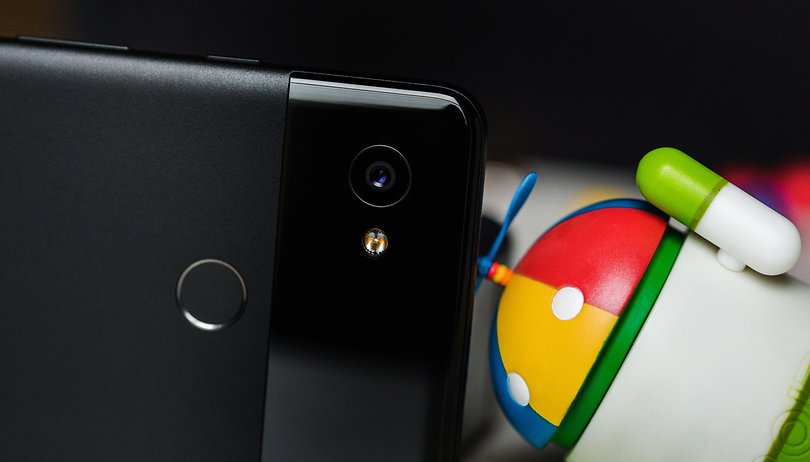 At the moment, Google is running a promotional offer on its Pixel 2 XL smartphone, which began yesterday, March 18. Until March 31, you can take advantage of a $200 saving when you finance a purchase of the device.
Available through Google Stores, the deal will save you $200 if you finance a purchase on the Pixel 2 XL. Usually, the Google Pixel 2 will set you back around $849 for the standard 64GB model, and $949 for the 128GB. Now, with this offer, you will only pay a total of $649 or $749 in monthly installments ($35.38 and $39.54). This is a deal to be excited about, as Pixels are certainly well-designed phones that many swear by.
How the deal works
Once you purchase the device on finance, the $200 will be given back to you after two billing cycles, and will appear in your account all at once. This is in contrast to most of these types of deal, which offer the credit back gradually over the period of your contract.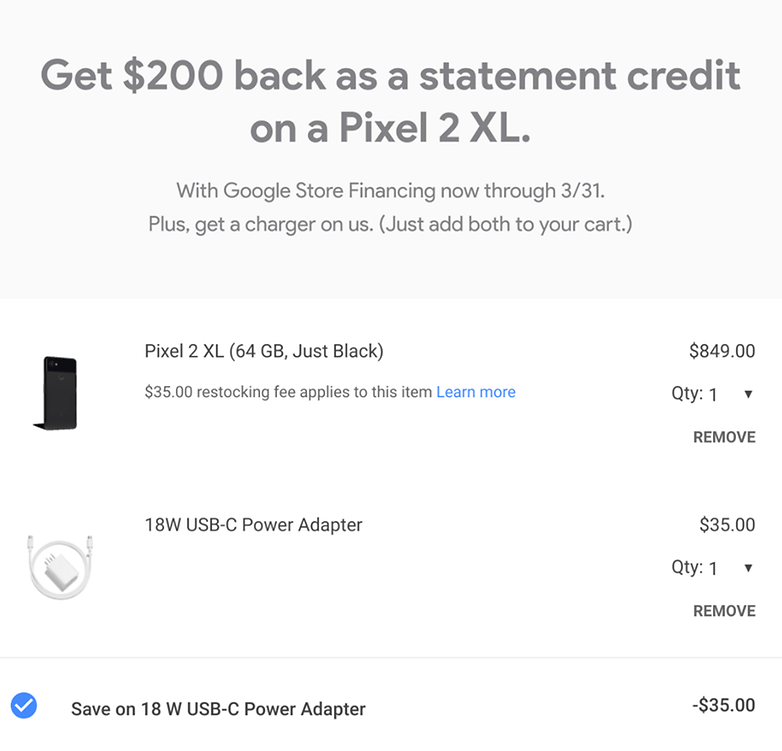 In addition to your $200 credit, Google are offering a free 18W USB-C charger with the Pixel 2 XL, so don't forget to add this into your shopping cart. The free charger is also available with the Pixel 2, but unfortunately, the $200 saving is not.
Transaction must include a Pixel 2 XL phone. Purchases subject to credit approval. Offer valid starting March 18, 2018 at 12am PT and purchases must post to your account by 11:59pm PT on March 31, 2018. Account must remain open, be in good standing and not be or become delinquent. Allow up to two billing periods after promotion ends for statement credit to post to your account
Considering the high price of flagship smartphones now, it's the perfect time to get your hands on a high-end device when promotional offers are ongoing. Are you considering getting a Pixel 2 XL? Leave a comment and let us know.