UPDATED: Nexus 7 Tablet Available NOW For $199.99 On The Play Store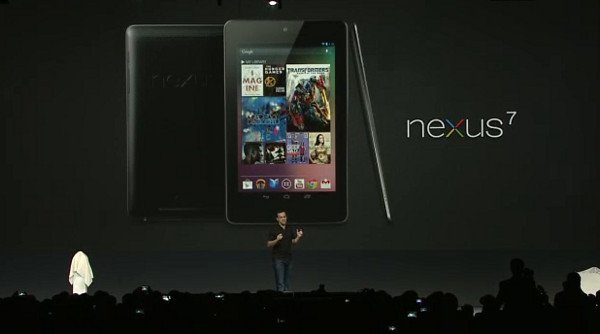 After months of speculation, rumors, false alarms, and possible release dates, the long awaited tablet has finally arrived. The Nexus 7 tablet is running Android Jelly Bean out of the box, and for a tablet with these specs at such a great price, I am pretty damn sure that for the first time, Amazon and Apple are feeling a bit uneasy.
The quad core Tegra 3 powered tablet can be purchased directly on the Play Store in the US, Canada, Australia, and in the UK, with additional countries being available soon.
Spec wise, we're looking at:
7 inch 1280 x 800 HD display
Tegra 3 processor with 12 core GPU
Front facing 1.2MP camera (no back cam)
25 dollar Play Store voucher included
Weighs in under 350 grams
8GB and 16GB model available (16GB costs $249)
10.45 mm thick
The tablet can be ordered NOW and will ship next month to available countries.
I'm gonna DEFINITELYpick up one of these for me and one for my girlfriend! What about you guys? Is Nexus 7 tablet (video here) going on your shopping list?
UPDATE: Droid Life had time to do a quick hands on video (Youtube link here):
Let us know what you think in the comments below!