Free apps for iOS & Android: Get these Pro versions for free!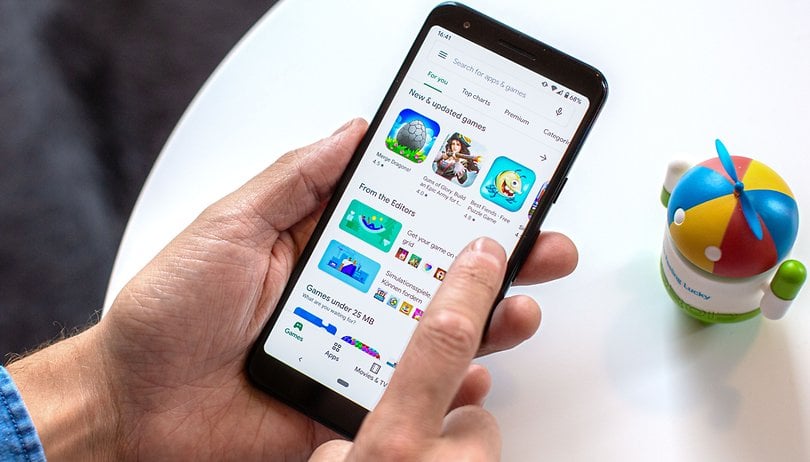 This weekend, NextPit has once again put together a package with Android and iOS apps for you. As usual, these are actually paid downloads that are only free for a short time.
This list is updated weekly, with at least two editions - on Tuesday and Friday. Between the publication time and the moment you view this article, some of the apps may have already reverted to paid status. Google Play Store app promotions are pretty easy to predict, but it's more complicated with those on the Apple App Store, since Apple doesn't specify just how long the discount will remain valid.
Here's a tip: If you find an interesting app but can't really use it right now? Install the app anyway, then delete it from your device. That way, the app will become part of your app library, and you can install it again for free when you need it. This is a good way not to miss out on a short-lived promo.
Free Apps and Mobile Games for Android
Free Apps in the Google Play Store
Free games for Android
Free iOS Apps & Games
Free apps for iOS
Soundbox - Custom Soundboard ($0.99): Here you download a soundboard where you can store your own audio files.
Instant Sketch Pro ($0.99): The current number 19 of the most popular "photo and video" applications in the AppStore. Here you can turn photos into drawings.
PropFun Pro ($0.99): This photo app lets you add fun masks to your own photos or edit them in more creative ways.
Scanner Lens ($9.99): The goal of Scanner Lens is to create sharp JPG/PDF/TXT images with just one touch! By downloading this app, you'll get unlimited daily scanning, unlimited e-signatures saving, HD quality, markup function, auto-capture and more. The app has 4.8 stars out of 93 reviews.
HDR Portrait ($2.99): How about putting more art into your portraits? This app uses artificial intelligence and neural networks to detect faces in photos and separate them from the background. The detected faces are processed with HDR effects. If your iPhone has dual cameras and TrueDepth sensors, this app will have good results.
Morning Alarm Clock with Music ($4.99): Want to wake up every morning with your favorite music playing on Spotify? With the vast library of one of the world's largest music streaming services, your mornings can become more enjoyable. No internet connection required here (DND mode allowed).
Seterra Geography ($1.99): We already recommended this app above for Android. This geography trainer is also free for iOS right now!
LocalCast for Chromecast ($7.99): Streams media for example from your iOS device, Google Drive, NAS to Chromecast, AppleTV or even your smart TV.
Music Player ▸ MP3 Player ($2.99): Very slickly designed music player with offline feature. Smooth 5-star rating with 231 reviewers after all.
MealBoard - Meal Planner ($3.99): With this menu planner you can plan your meals by importing recipes from other sites. You can also use it to manage your shopping lists and share menus.
Wallpapers of Top TikTokers ($9.99): Download wallpapers of your favorite TikTokers. Yes, it's a troll but at 10 for this app, I could not help but include it.
SNMP & SSH Terminal ($4.99): This week's starter for iOS is the #1 development tool! So go ahead and download it!
Lilium Income ($1.99): A finance app that shines with Siri support!
Free games for iOS
So, what did you think of this first edition of free Pro apps of the week? Did you find more interesting apps or discounted games on Google Play Store and Apple App Store? Don't hesitate to share your suggestions in the comments below.