Are You In A Digital Debt Spiral At Work?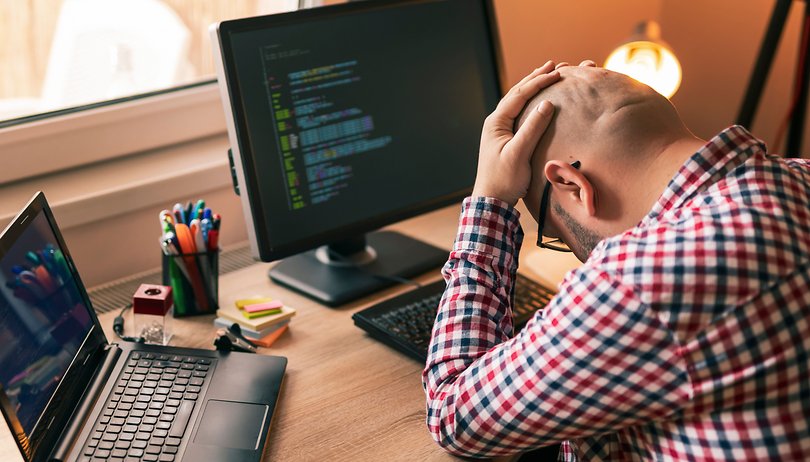 It turns out there can be such a thing as too much communication, and it's really getting us down at work. A constant barrage of email threads, messages, pop-up reminders, video meetings and other always-on comms has modern workers buckled at the knees.
In Microsoft's latest Work Trends report, released in May, it refers to the phenomenon as "digital debt". In short, when you have more notifications and digital interactions than you can keep up with, you're in digital debt.
Why digital debt is toxic
We already know that our reliance on, and exposure to, technology comes at a cost. In 2017, researchers found a link between smartphone notifications and brain chemistry. The study showed that smartphone-addicted teens were much more likely to be depressed, anxious, or impulsive.
Six years on, and things aren't better. In fact, our digital reliance is even worse. Even among grown adults, being always on the grid sets a tone of high alert, and increases the sense of urgency and pressure to respond in some way.
Productivity, whacked
Digital debt taxes productivity, because doing all that digital admin shuts off the flow state required to really get work done. Busywork takes over. And poof! Productivity vanishes into an ever-present cloud of notifications, follow-up, flags, threads, reminders and pings.
And as for creativity or innovation? Forget it. Handling the tools that were supposed to help us has become the deepest time-sink of the day.
So, what can be done?
The well-meaning concept of the "digital detox" exists for a reason, but it often fails because the more diligent a person is, the less likely they are to switch off or even mute notifications.
For this reason, the remote working practices of the pandemic led millions of employees to work later, unpaid hours, as people found themselves blending family time with work time. Self-imposed digital detoxing is only as effective as a person's willpower, or as limited as their ambition.
There are ways to use digital clutter against itself, however. You can set up email and messaging filters, carefully manage notification settings on all platforms, and block off parts of the day just for clearing some of that digital debt.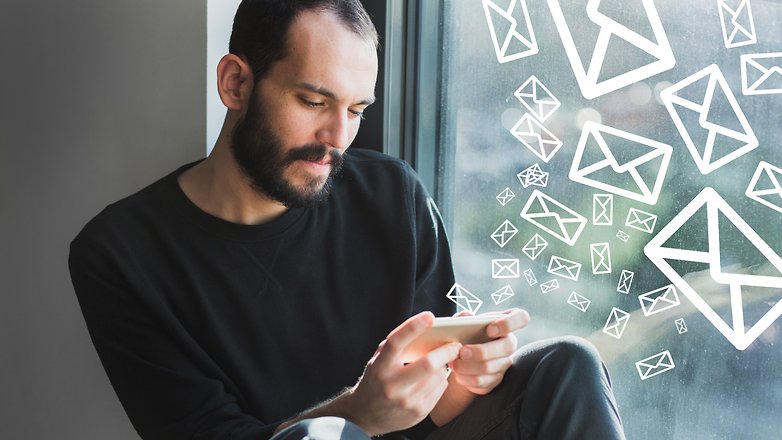 AI in shining armor
The bitter irony of all of it is that the most promising superhero to fire-fight our digital burden is artificial intelligence. Burdened by tech? Throw more tech at the problem.
But this time it might just be different. Microsoft's Copilot bot has been updated to leverage AI into a secretary of yore, to summarize a long email thread or to draft a longer message. Using scanning tech, it plays file-fetch too, saving you from having to trawl through folders for the information you need.
Thanks to advances in AI, intelligent assistants are getting smarter and workflow automation tools are taking over busywork, low-value work and repetitive tasks.
AI-powered email management tools such as Boomerang and Sanebox, meanwhile, help workers prioritize critical communications.
According to Microsoft, 49% of people say they're worried AI will replace their jobs and yet 70% said they would delegate as much work as possible to AI to lessen their workloads. Sure, some of us may view AI as the grim reaper, but it looks as though a lot more of us are excited to let it pull us back from the brink of burnout.
Interested in a career in AI? At NextPit Jobs you'll find hundreds of roles with companies at the forefront of the tech renaissance.
AIML - Staff Machine Learning Engineer, Data & ML Innovation, Apple, Cupertino
As AIML - Staff Machine Learning Engineer at Apple, you will work together with similar minds in a unique development team where your skills and expertise will be put into products. This role is highly multi-functional, and you will collaborate very closely with various highly skilled machine learning and software development teams developing groundbreaking solutions. You should have an MS or Phd in computer science, machine learning or related field, and the base pay range for this role is between $229,000 and $343,500. Get more information on this role now.
Senior Data Scientist, Amazon Web Services Inc, Herndon, VA
AWS' Prototyping and Customer Engineering (PACE) team is looking for a data science expert to collaborate with both customers and developers. The Senior Data Scientist will design solutions to meet customer needs while accelerating the adoption of AWS. Day to day, you'll be testing machine learning models and algorithms, delivering scalable ML solutions and working across a range of data types. Ideally, you should have great interpersonal skills as well as a tech mindset. Read more and apply now.
Customer Engineer, Infrastructure, Google Cloud, Google, New York
At Google Cloud, the Customer Engineer will help businesses to make the most of cloud computing services. Your job is to help them understand and implement Google Cloud, solve technical problems, and develop innovative new strategies for Cloud. Your colleagues will be from cross-functional teams, and the role involves some travel and events, plus the need to stay up to date on industry trends. Do you want to work at Google? Apply for this job today.
---
This article was written by Dara Flynn.