The best smartphones you can buy in 2022
Update:

Updated on June 2022!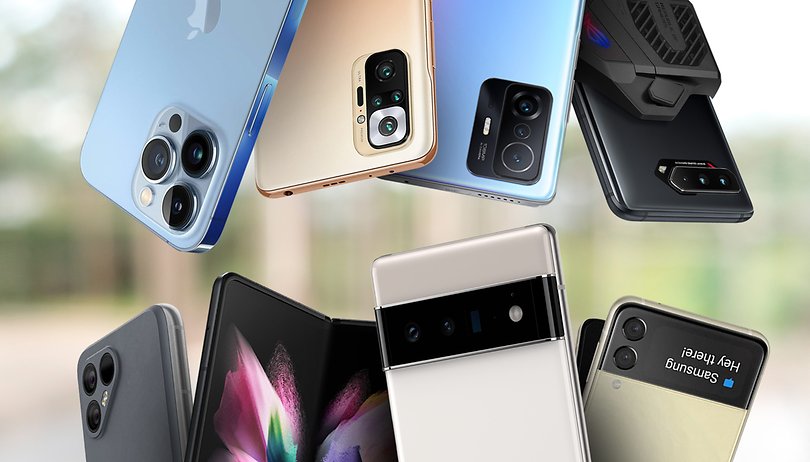 At NextPit we test many smartphones every year. After reviewing these phones' cameras, screens, batteries, speakers and performance, we've compiled a list of the best high-end flagships that was released in 2022. NEXTPITTV
The best smartphones in 2022 in comparison
Best productivity
Best smartphone
The best camera
The best design
The best value-for-money
The best battery life
The best foldable
The most sustainable
The best gaming phone
Product
Picture
Good

Excellent 120Hz QHD+ display
Very elegant sleek and square design
More consistent S Pen integration
Still the champion when it comes to versatile photos
Unrivalled Android update policy

Superb 120 Hz display
Excellent battery life
Great new camera module

10-120Hz adaptive screen
Super-versatile camera
Android 12
Five years of security updates
IP68 certified
Price

Amazing design
Flexible screen
IPX8 certification
Four years of system update
Rear camera doubles up as front camera

Perfectly calibrated screen
Fast 120 watts charging (yes, it is fun)
Efficient 108 MP main camera lens
microSD port and 3.5 mm jack
Adequate battery life
Plain but neat design

Full charged battery in 17 minutes
Beautiful display
Plenty of performance for its price tag
Interesting video features

The dual AMOLED 120 Hz screens are well calibrated
Accomplished and waterproof design (IPX8)
Hybrid form factor is very useful
OneUI and Flex mode - the perfect combo
Great photos under well-lit conditions
No notch or punch-hole in the main display
Guaranteed 3 Android updates and 4 years of security patches

Possibly receive up to 6 years software updates
Sustainable device
Made under fair working conditions
Surprisingly good camera performance
Feels well-made
Good battery life

Well-calibrated 144 Hz screen
Very well imlpemented retractable triggers
Solid performance and an always stable framerate
Ultra fast 120W charging!
Lots of useful gaming customizations
Great Magic Press mode

Bad

Disappointing Exynos 2200 performance
Poor battery life
Fast recharge is not fast enough and the $60 charger is not included
Expensive price
Basic 8 GB RAM/128 GB storage configuration is too limited

USB-C port is long overdue
"Fast" charging at with 20 watts

Battery charge time
Limited storage availability by region
A niche product

Camera could have been better
Battery capacity is below average for its category

Camera module is not very versatile and disappointing at night
Update policy is too limited (Android 11 by default)
IP53 certification is limited
No wireless charging
Adequate performance, but not mind-blowing
Ugly Forest Green color

Camera quality is below average
No microSD card slot
Snapdragon 888 SoC has overheating issues
Really big and heavy
No IP certification

Camera module isn't groundbreaking
Disappointing under-display selfie camera performance
Battery life is not outstanding
Fast charging is too slow
Aggressive thermal throttling (but it does not overheat)
Expensive

Comparatively expensive
Rather large and heavy
LCD display with a teardrop notch
Lags technically behind similarly priced smartphones

Massive design and a bit bulky
Disappointing night photo performance
Ads in the user interface
Limited update policy
No IP rating, microSD port, or 3.5mm jack

Rating

Go to review

Go to review

Go to review

Go to review

-

Go to review

Go to review

Go to review

Go to review
Offers*
We are constantly discussing a range of smartphones that we review daily at the editorial office. Now that it is the middle of 2022, we have arrived at the conclusion that the best smartphones are those shown in the above list. Objectively, we took into account the different elements that make up our selection criteria. But, as you will see, sometimes our choices can be based on subjective preferences and tastes.
For videographers, photographers, and those who have a strong interest in quality stories on Instagram, for instance, the iPhone 13 Pro will obviously be the smartphone to choose from in 2022. Those who refuse to jump aboard the iOS ecosystem or who do not want to be constantly out of battery will be happier with another Android smartphone.
Here are the smartphones that we have selected that suit different budgets and types of use. In our selection of the best smartphones of 2022, we have listed their strengths and weaknesses. In the following passages, you will be able to find a short description of each device.
Jump to:
Buying guide: Things to consider
Each year, smartphone manufacturers try to add exciting new features to their models, ranging from cameras to batteries and even the form factor itself. Below are a few tips on what to look for when buying a smartphone in 2022.
Main characteristics of current smartphones?
Form factor: Foldable displays are probably the most exciting development in smartphones in recent years. Thanks to flexible displays, the form factors of the smartphones themselves are also becoming more flexible. In 2022, you will have choices between the ultra-compact Galaxy Z Flip 3, the standard brick format from the iPhone to the Xiaomi, or the foldable tablet in the form of the Galaxy Z Fold 3. You can find a current overview of the best foldable smartphones here:
Cameras: The vast majority of high-end smartphones offer at least three cameras at the back: ultra-wide, standard wide-angle, and telephoto. Do not be blinded by the resolution count: The difference between 12 and 108 megapixels is not as big as the numbers suggest. What is more important are factors like the sensor size or the image processing algorithms. You can read more about this in the respective smartphone reviews or in the following article.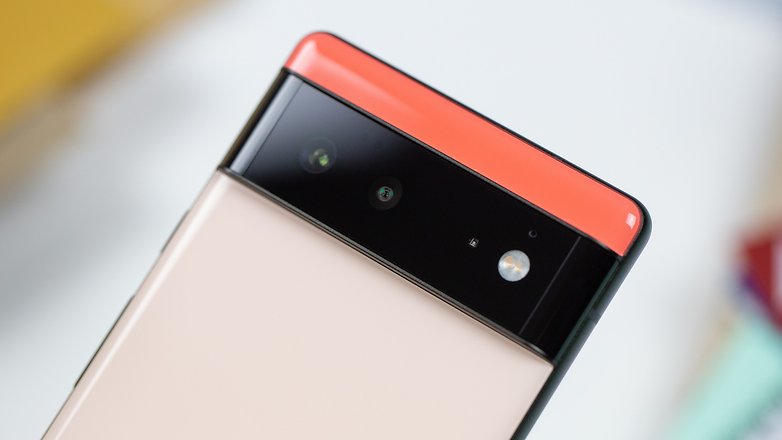 Batteries: You hardly have to worry about battery life this year. Even with intensive use, you can get through the day with the vast majority of models. However, the differences are starker when it comes to charging: While Xiaomi charges its smartphones completely using 120 watts in a matter of minutes, Apple and Samsung are more conservative. Additional information about batteries and fast charging can be found in the following article.
Display: First it was 60 Hz, then 90 Hz, 120 Hz, or even 144 Hz: Over the past two years, smartphones have been getting faster and faster displays. At long last, the Pro models from the iPhone 13 range too, have jumped aboard this bandwagon in 2022. High refresh rates ensure a smoother display, whether for gaming or in everyday use. However, the higher Hertz numbers also nibble away at the battery, so manufacturers usually adjust the refresh rates depending on the content being displayed. You can read more about screens via the following article.
Processing power & other specifications: In 2022, there is hardly any need to worry about eeking out sufficient performance in a high-end smartphone. All better smartphones offer more than enough power for current games and for everyday life anyway. The same applies to 5G, which is now standard equipment in smartphones. However, you should carefully consider how much memory you need before buying. This is because expansion options like a microSD card slot are almost non-existent in the upper mid-range models.
NextPit recommends: These are the best flagship smartphones in 2022
I presented in a comparative table at the beginning of this article concerning the best flagships in 2022. In what follows, I will approach the different smartphones one by one. Depending on the type of user, there is a perfect choice for everybody.
Best smartphone for productivity: Samsung Galaxy S22 Ultra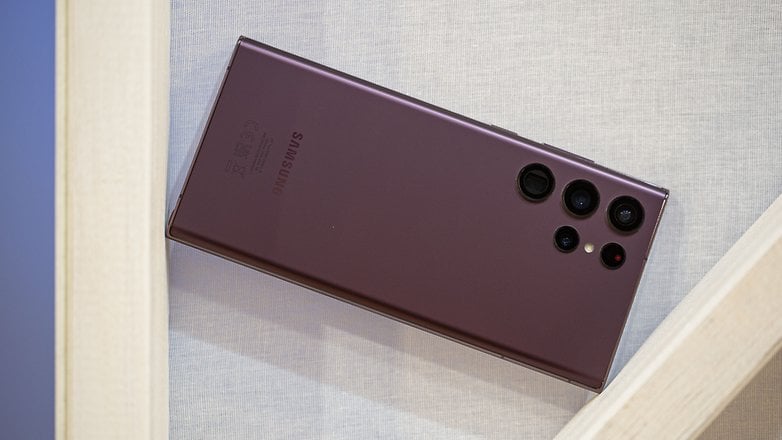 The first smartphone we want to introduce to you is the Samsung Galaxy S22 Ultra. In March 2022 it is, in our opinion, the most exciting smartphone you can buy. And compared to the Galaxy S22 and the Galaxy S22+, some exciting innovations await you here.
Samsung has finally managed to integrate the S Pen stylus directly into the housing of the smartphone. That's right, 2022 basically started with the launch of a new Samsung Galaxy Note. In addition, Samsung has been able to improve the already powerful quad-camera of the Galaxy S21 Ultra once again. The S22 Ultra offers larger sensors and should therefore offer better shots, especially at night.
Besides the Galaxy S22 models, the other highlight for the beginning of 2022 was the Western release of the Xiaomi 12 line. We already published a hands-on for the vanilla and Pro models, but we will wait for a full review before taking the crown of the S22 Ultra.
Read the Samsung Galaxy S22 Ultra review on NextPit
Apple iPhone 13 Pro: The best smartphone of 2022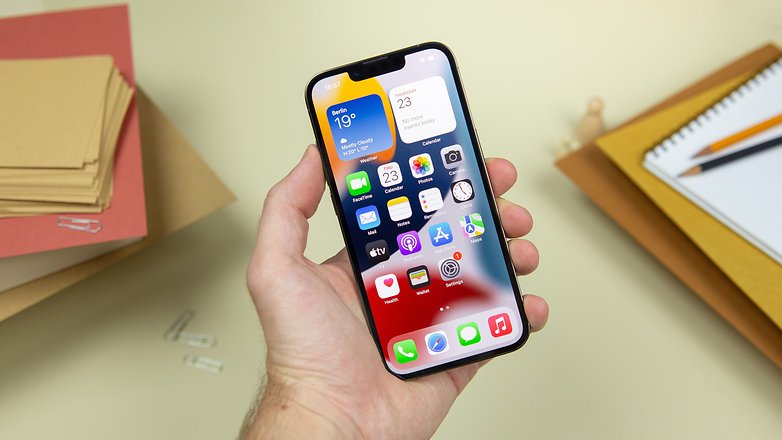 Which is the best smartphone in 2022? The answer depends, of course, on which universe you feel more at home in - Android or iOS. In October, our choice was the iPhone 13 Pro because we think it offers the best overall package across all aspects: from camera and performance to its operating system and ecosystem.
In our review of the iPhone 13 Pro, we were particularly impressed by the new camera features, especially the Cinematic Mode and the Photographic styles. And of course, we're very happy to see that the compact Pro model also has the same camera as the Max version this year.
And then, there are also upgrades like the 120 Hz display (finally!), a longer-lasting battery, the smaller notch, and the more potent SoC yet again. You can find an overview of all current iPhone models in the following link as apart from the iPhone 13 Pro, Apple currently officially carries five more smartphones in its portfolio.
Read the Apple iPhone 13 Pro review on NextPit
2.2 Google Pixel 6 Pro: Best camera smartphone in 2022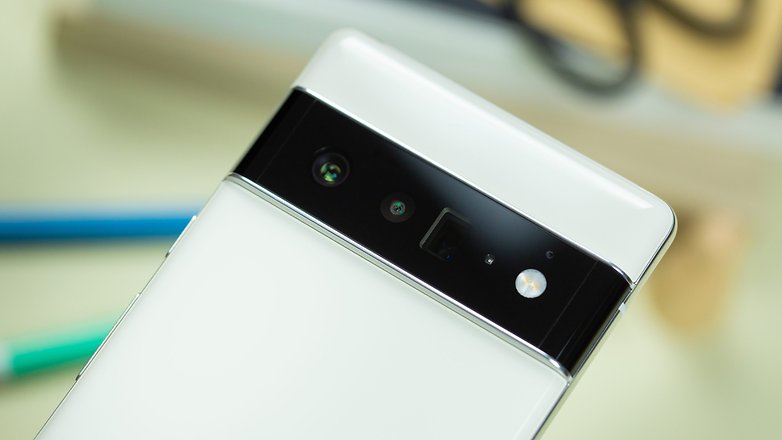 The Google Pixel 6 Pro not only has arguably the most eye-catching camera design of the year but is also the most versatile as well. Yes, Google isn't alone with its flexible camera hardware of ultra-wide, wide-angle, and telephoto lenses. But no other manufacturer has delivered camera features as impressive as Google's this year - while also delivering amazing image quality. We're committed to saying that the best camera smartphone in 2022 hails from Google.
It might also be noted, that in our blind camera test conducted in Q1 of 2022, the Pixel 6 Pro was the smartphone with the most consistent camera quality in the comparison. Behind it, we had the iPhone 13 Pro followed by the Galaxy S22 Ultra.
But the Pixel 6 Pro is also far more than a glorified mobile camera. The design is certainly a matter of taste, but it is definitely striking - and we like that. The case feels good in the hand and is protected against dust and water according to IP68 certification. The AMOLED display is amazing to look at, offering great display quality and a variable refresh rate from 10 to 120 Hertz.
Finally, the new Tensor SoC performs well and is simply fun to use in combination with the new Android 12 operating system. However, the fact that Google promised three major Android updates and five years of security patches was not enough for all Android fans. There was also criticism for the rather limited amount of small storage and variants (the iPhone offers up to 1 TB!) as well as the (relatively) slow "Quick" charging.
We have reserved the best for the last. With a recommended retail price of $899, the Google Pixel 6 Pro is not a bargain but is still pleasantly "cheap" for a flagship. And if you can make do without the telephoto lens, the little Google Pixel 6 sibling also offers a great camera experience for just $99. In the following article, we dive into all the differences in detail with the price comparison below showing you the current prices.
Check out the Google Pixel 6 Pro review at NextPit
2.3 Samsung Galaxy Z Flip 3: Best smartphone design of 2022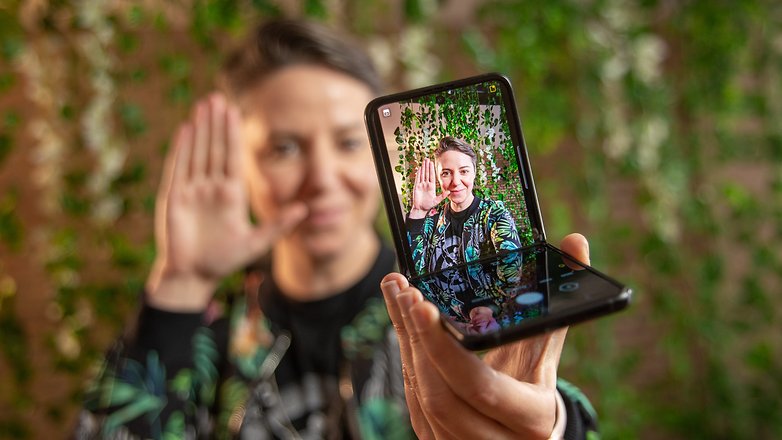 Boom! Yes, you see a five star rating. That doesn't mean the Samsung Galaxy Z Flip 3 is the perfect smartphone. But it is our way of honoring Samsung's success in finally creating a new class of devices that is suitable for the masses: foldable smartphones. The Z Flip 3 no longer feels like a fragile prototype, but like an everyday item, thanks in part to its IPX8 certification.
And what a chic everyday object it is! The wow effect of the fold-out display is not lost even after our review which is several weeks old. And when folded, the smartphone is just delightfully small. Samsung has also improved everyday usability with minor hardware and software improvements. For example, the exterior display is now more useful and offers more functions than its predecessor.
Of course, this smartphone is not free from weaknesses. At just $999, the Galaxy Z Flip 3 resides in the higher price segment for smartphones, but it offers comparatively very little camera performance. And the battery is also not quite as capable as compared to the competition. It is a pity since there simply must be more space for the chassis to store a larger battery.
Click here to read the Samsung Galaxy Z Flip 3 review at NextPit
2.4 Xiaomi Redmi Note 11 Pro+ 5G: Best value-for-money smartphone in 2022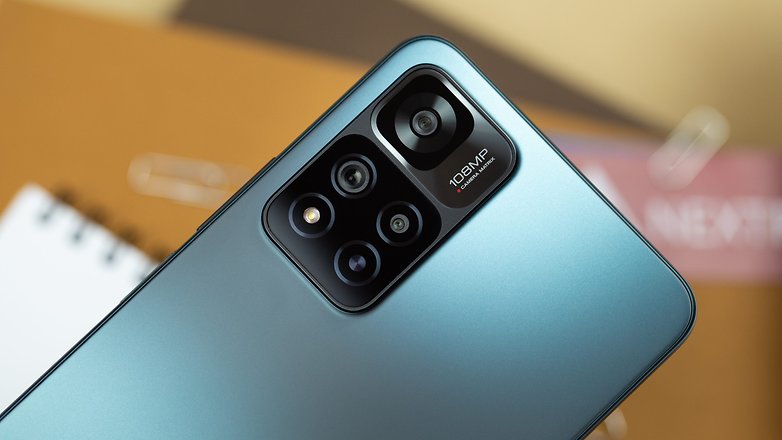 Yes, we managed to place a smartphone that costs less than $400 on this list of high-end smartphones. Antoine claimed that it is the best mid-range smartphone of Xiaomi of the year. The Note 11 Pro+ 5G features a MediaTek Dimensity 920 SoC, a high-end mobile processor, coupled with four Mali G-68 GPUs with 128 or 256 GB of UFS 2.2 storage and 6 or 8 GB of LPDDR4X RAM. We've seen more powerful, but it's got a lot going for it!
The plus points of this Redmi Note 11 Pro+ 5G is of course the 120 watts fast charging, which takes 5 minutes to charge from 0 to 40% of battery. The 6.67-inch AMOLED screen in Full HD+ resolution offers a refresh rate of 120 Hz and a brightness of 700 nits.
When it comes to cameras, the primary lens of the Redmi Note 11 Pro+ 5G has a wide-angle camera with a 108 MP resolution. This is a lot for a smartphone that costs less than $400. For Antoine, this smartphone did very well under almost all conditions, and the SoC also allows you to shoot in 4K, which other Redmi Note 11s are incapable of. This is what makes the difference and will allow the amateur videographer to be able to film at any time.
2.5 Xiaomi 11T Pro: The best battery life of 2022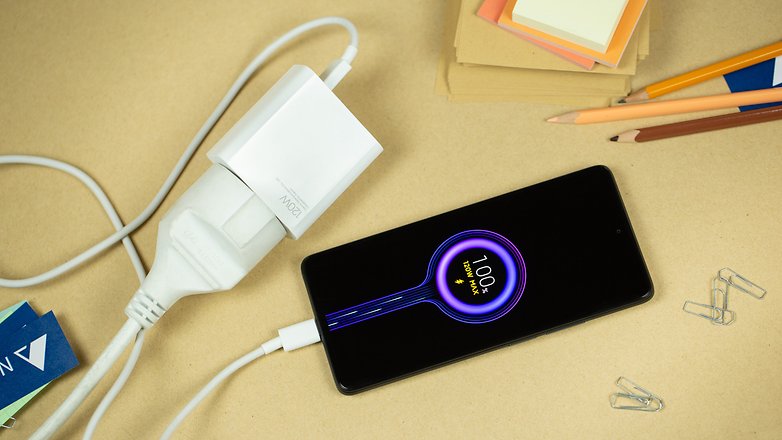 The Xiaomi 11T Pro boasts an impressive speed record: In just 17 minutes, the 5,000 mAh battery can be charged to 100 percent. Instead of charging the smartphone overnight, you can now perform everyday charging while showering and brushing your teeth. Insane.
The screen of the Xiaomi 11T Pro is also impressive, having won Ben over in the review. However, that's about it for its major strengths. Although there's plenty of processing muscle thanks to the Snapdragon 888 SoC, the smartphone cannot run at its full potential due to overheating problems. The camera system has a 108-megapixel sensor and 8K video recording capability, but the picture quality is somewhat disappointing in reality.
The bottom line is, the Xiaomi 11T Pro is a specifications monster that is less than the sum of its parts. If battery and charging performance are your primary concerns, then you are in the right place.
Click here to read the Xiaomi 11T Pro review
2.6 Samsung Z Fold 3: The best foldable of 2022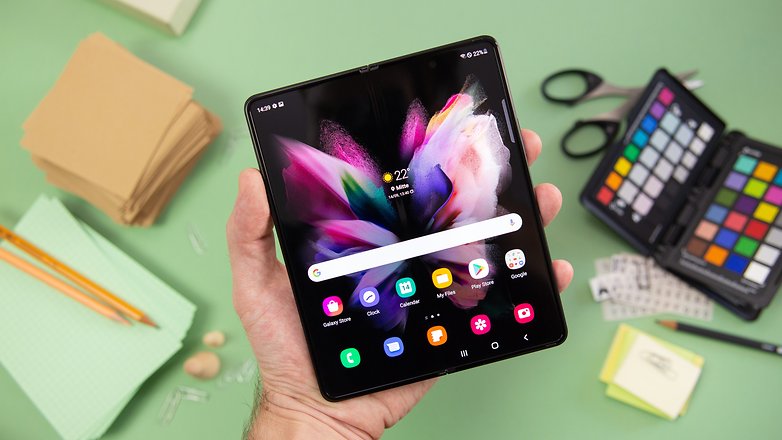 What we wrote about the Flip at the beginning also applies to the Galaxy Z Fold 3: Samsung's foldables have grown up and matured. The Galaxy Z Fold 3 is more rugged than its predecessor and feels more adult-like, and more of a complete device. It offers the same IPX8 certification as the Flip 3 model, but is also significantly more expensive with a starting price of $1,799 and will thus probably remain an exotic device that is out of reach of the masses.
But it is an impressive exotic nonetheless. The two 120 Hz displays are gorgeous, and thanks to amazing performance and continuously improved software, it is really fun to use in everyday use. Only when you game does the thermal throttling occasionally throw a wrench in your plans, and the battery life is not exactly outstanding either.
The cameras perform decently but cannot keep up with current flagships which is a bit disappointing considering the initial cost. Well, the successor of the Galaxy Note series is just a workhorse and not a photo pro; even if there is a "first" in the Z Fold 3, as far as the camera is concerned. Samsung hides the selfie camera under the display which offers less spectacular results in reality than it sounds.
The full Samsung Galaxy Z Fold 3 review can be found here
2.7 Fairphone 4: The most sustainable smartphone of 2022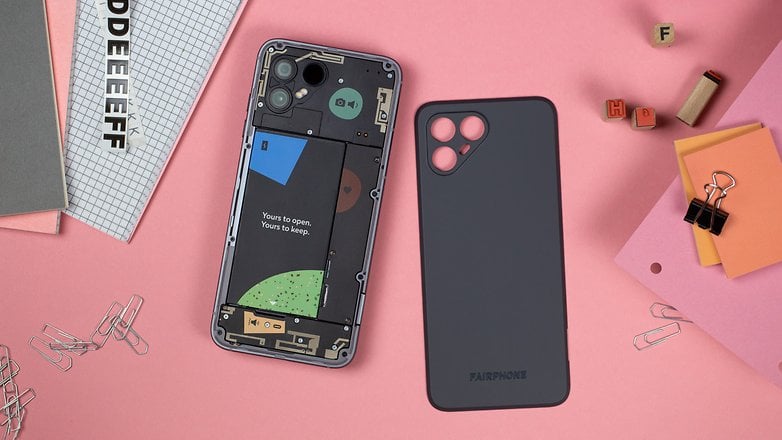 Yes, the Fairphone 4 is neither the slimmest, nor the prettiest, nor the fastest smartphone. And considering what it offers, it's not cheap either. But: Fairphone does everything in its power to ensure that the smartphone is produced in a sustainable manner and under fair working conditions. Furthermore, the smartphone comes with a five-year warranty, and Fairphone plans to roll out Android updates until 2027.
The hardware can also be upgraded: Besides the battery, you can also replace the camera modules or the memory, for example. The solid build quality also gives us hope that the smartphone will last much longer than just the industry-standard of two years.
Of course, there is also a downside: For a recommended retail price of €579 (there are no plans for the Fairphone 4 to be sold Stateside), you will receive far less power in the Fairphone 4 than in handsets from Xiaomi and its ilk. At least the Snapdragon 750G SoC offers solid performance and is also capable of 5G support, but will that still be sufficient in 2027? We shall see. The included cameras also performed surprisingly well for a small manufacturer. The bottom line is, the Fairphone 4 offers a well-rounded overall package and has thus earned four out of five stars.
Read the Fairphone 4 review at NextPit
2.8 Black Shark 5 Pro: The best gaming smartphone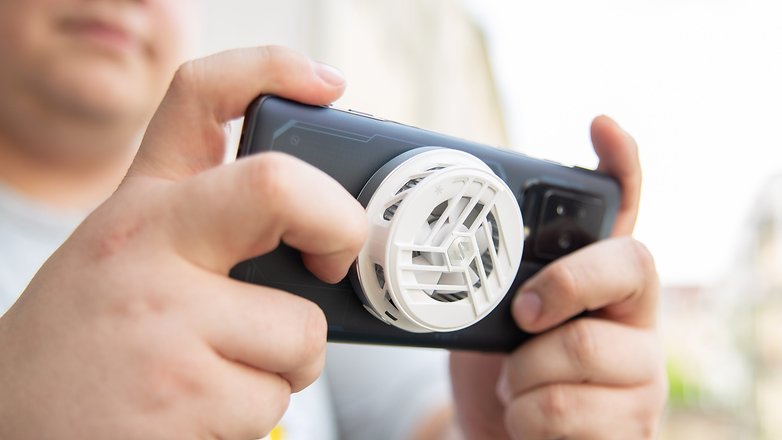 The Black Shark 5 Pro is the ultimate gamer's phone, featuring a 6.67-inch AMOLED display in Full HD+ resolution, or 1800 x 2400 pixels. The panel has a refresh rate of up to 144 Hz and a touch sampling rate of 720 Hz.
What stood out for us the most with this smartphone is the Magic Press mode, as the Black Shark 5 Pro is able to recognize different pressure levels for each touch with the screen. And you can associate the actions to each level of pressure on a specific part of the screen. This feature and all the possibilities it can bring to games like Apex Legends Mobile make this smartphone a must-have for gamers... while waiting for the ROG Phone 6 from Asus, of course.
As often with this type of smartphone, the camera module is a bit disappointing at night and ads in the interface made us somewhat disappointed. This smartphone outranks (by a little, but still) the RedMagic 7 Pro and Poco F4 GT.
Read the Black Shark 5 Pro review on NextPit
How did NextPit choose the best smartphones in 2022?
Anyone who is considering buying a smartphone for over $1,000 or the hereabouts is likely to be quite familiar with the smartphone world. After all, there has to be a fundamental interest in investing the price of a used small car on a mobile phone!
Before you commit to a purchase, take a hard-look look at the spec sheet. Make sure the phone of your choice meets all your requirements. Flagship Android and iOS smartphones can easily last for several years thanks to frequent updates. Picking up the flagship smartphone is therefore also an investment for the future and should therefore be carefully considered.
So take a good look at the smartphone and if possible, get a hands-on before you buy. Do you like the software? Are you bothered by elements such as a plastic back or a huge notch in the display? For these reasons, the rankings in the above list are not set in stone. Everyone has different preferences and needs, and so, one smartphone that works for you might not work for your other half. All these things should be considered before you swipe your card.
Alternatives to buying new
Refurbished, sale units, and used smartphones
If removing the protective film for the first time on your new device does not cause you to jump for joy, you can pick up more expensive smartphones from the second-hand or refurbished market. It is particularly advisable to use devices that carry a refurbished guarantee. These are used smartphones that have been checked and refurbished by reputable companies to ensure that they are in tip-top condition. Refurbished devices are particularly exciting to check out when they come with an extended warranty. This is how you protect yourself when picking one up just in case the handset gives up the ghost just a few weeks down the road.
Of course, you do not have this advantage when buying a used smartphone from private owners on platforms such as eBay, eBay classifieds, or other portals. However, used devices can be found for significantly reduced prices here, as there are no additional costs because the middleman has been cut out. With the so-called 'sale', you also secure older models that online shops still carry in new condition but which are no longer in production.
Promotions and sales
Towards the end of the year, each consumer electronics device that you purchase is accompanied by an even greater risk of stumbling upon a cheaper offer just a few weeks down the road. This can be attributed to sales like Black Friday and its associated Black Week, Amazon Prime Day, Singles Day, and Cyber ​​Monday, all of which are discount days in the months of October and November, which are meant to prime the economy before Christmas shopping frenzy season begins. Since smartphones are one of the most popular consumer electronics devices in the market, you should keep your eyes peeled for great deals. You can check out the dates for this year's sales and promotions in the table below:
Upcoming bargains and sales dates
Mark these days down in your 2022 calendar:

| Event | Date |
| --- | --- |
| Amazon Prime Day | 13 July 2022 |
| Singles Day | 11 November 2022 |
| Black Week | 21 to 25 November 2022 |
| Black Friday | 25 November 2022 |
| Cyber Monday | 28 November 2022 |
It's best to keep an eye on our homepage these days. Because we search for offers in every online shop and manufacturer's website and assess the offers according to their value. As in this article, you can inform yourself with further reviews and news about the respective devices before buying.
Sign up for a contract with a service provider or an installment plan
If your old smartphone is completely broken and cannot be used, leaving you in desperate need of an immediate replacement, you can always opt for an installment plan that covers several months of payments. Normally, this is seen in the traditional framework of smartphone contracts, where you obtain a new smartphone for free for a monthly surcharge or for a lower one-time payment. Generally speaking, restrictions of a particular smartphone model to a specific network operator no longer exists today. However, there is still the risk of paying more for the device at the end of the contract compared to buying it outright now.
On the other hand, you also obtain cheaper prices with a monthly financing plan. You pay off the purchase price of the new device across an agreed number of monthly installments sans contract and with 0% interest. Such financing packages are extremely popular, but it also comes with their own risks. For instance, if you lose your new smartphone immediately after buying it or if it breaks, you will still honor the remaining installments for a device that can no longer be used or is limited in functionality.
What do you think of this approach as well as our selection? Which models have we missed out on which do you think deserve to be included in the list? Let us know in the comments!
More "Best Of" lists on NextPit
---
This article was republished in June 2022. Existing comments have been preserved.