Death Of Steve Jobs: Beginning Of the End For Patent Wars?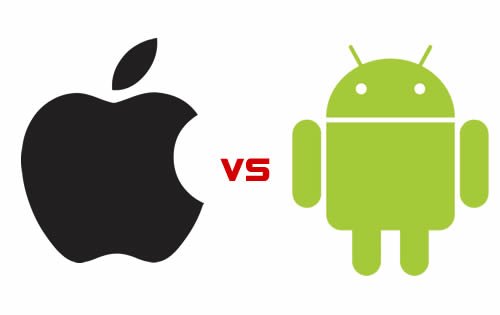 "I will spend my last dying breath if I need to, and I will spend every penny of Apple's $40bn in the bank, to right this wrong. I'm going to destroy Android, because it's a stolen product. I'm willing to go thermonuclear war on this." Those were the words of the late Steve Jobs, and he made it no secret how much he truly despised Android. But Steve Jobs wasn't just a man of words, but a man of action, and he quickly proved how serious he was by releasing a chain of lawsuits against Google and Android manufacturers that still continue long after his passing. Steve Jobs wasn't willing to negotiate, and I truly believe if he were still alive, that Apples assault on Android might never end. What's interesting though, is that with Steve's passing and a string of small but insignificant wins against Android, Apple has now apparently changed its tone, and for the first time I've ever seen, seem to be willing to sit down, talk, and negotiate with Android manufacturers in order to license its portfolio.
As surprised as I am to read this now, one thing I can say is that if Steve Jobs were alive, I don't think I would be reading about this, as he was simply very bent on Android's destruction. In a conversation with then CEO Eric Schmidt, the then CEO of Google and a personal friend of Steve, Steve was quoted as saying "I don't want your money. If you offer me $5bn, I won't want it. I've got plenty of money. I want you to stop using our ideas in Android, that's all I want." So Steve's view on this was more than clear. Money meant nothing to him, and that's understandable when you take into consideration that Apple actually has more money that the US government. But Apple now has apparently changed their tone, and the Dow Jones news wire has reported that after speaking with "people familiar with the matter" that Apple plans to now abandon its policy of all out war on Android.
This is, at this point in time anyway, very big (and unexpected) news for both Android and Apple. If Apple is no longer obsessed with the annihilation of Android, this opens the possbility of settlements with Android instead of trying to kill off competitors, which is great. But the question remains...why now?
Ironically enough, its apparently Apple's limited product portfolio that is making them rethink their strategy (according to the report), and lawsuits against Apple's iPad or iPhone are far more dangerous for them than the other way around. For example..Samsung and HTC have so many devices, that having to remove a few from the shelves due to the result of a court case doesnt hurt them that much. Apple however does not have a broad range of devices, and as Motorola has proven, it's only a matter of time before someone can manage to win a patent case against Apple, which would lead to one of its flagship devices being removed from store shelves. With such a limited product range and a very unique business model that depends on just a few selected devices to push sales, the risk is apparently too much for Apple to take.
What will be interesting now, will be to see how Google and Android manufacturers react. Apple apparently wants 5 to 15 dollars per sold device to setting, and considering that Microsoft also gets that amount for Android devices, Google could decide to continue battling Apple in court, as it seems that Apple itself is admitting that its knees are getting a bit weak. Whether Google will attempt to kick that knee out from underneath them with their own legal team and ever growing patent portfolio, or whether they give that knee a rest by accepting an invitation to the negotiating tablet is yet to be seen. It seems to me that Apple is starting to realize that trying to destroy the competition simply isn't working, and that maybe it's time to end this whole silly battle (and possibly make a profit at the same time).
With Android devices at over 850,000 activations per day, Google's purchase of Motorola and their almost 20 thousand patents, Samsung's Galaxy S2 selling over 20 million units, and losses to Motorola in court, it seems that Apple, the most powerful brand name on the planet, may be finally willing to negotiate with Google and that little green Andy.