Is Your Phone Running Carrier IQ? Download This App to See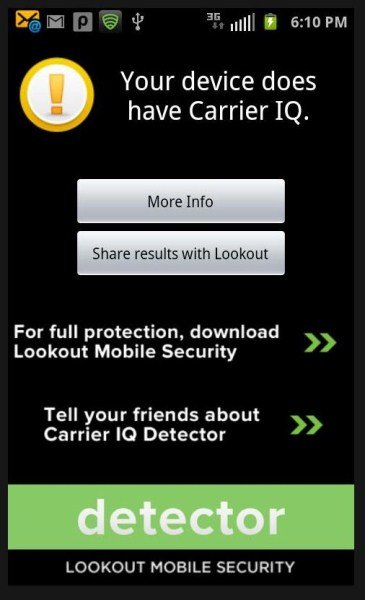 The most-hated tech firm in the world right now, Carrier IQ, is facing a whirlwind of crticism that its software is being used to log user keystrokes, store text messages, track locations and even record telephone calls on over 141 million devices worldwide. While we wait on an adequate response from the company, Lookout Labs has developed an app that can check to see whether your phone is running the dreaded stalker software. Like getting an STD test, we're guessing a lot of you will want to get the Carrier IQ-test.
To download the app, simply click on the link below. Just to make clear: the app doesn't actually remove Carrier IQ from your phone; it simply checks to see if it is running. Removing Carrier IQ is a potentially tricky act since the software is deeply integrated into handset firmware and requires special device privileges for removal. In other words, don't even try. Hopefully carriers will cave to public pressure and release updates that remove the software in the near future.
Download Carrier IQ-test in the Android Market