3 Reasons Why Siri Won't Be Replacing Google Search Anytime Soon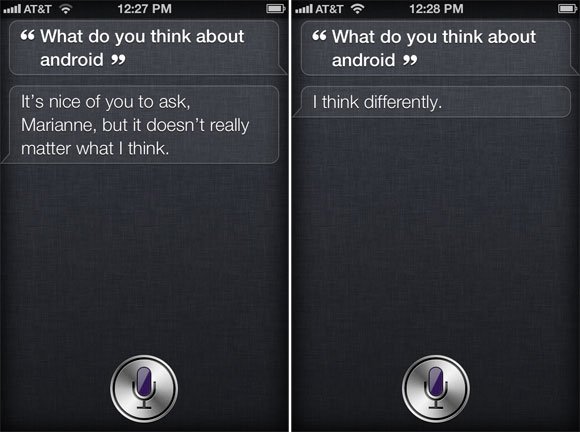 The hyperbolic opinion pieces just keep on coming. First Forbes called Siri a "Google-Killer". Then someone at Tech Crunch wrote that Siri will "eat Google's lunch". Google will be gobbled up by this all-purpose virtual assistant faster than you can say "thermonuclear"! The end of the search giant as-we-know-it is near!
Oh, please...
Besides the fact that Google is working on their own personal assistant, and besides the fact that saying Siri will kill anything at this early stage in the game is entirely premature, here are a few reasons why I think Siri will never be able to replace the classic Google search on mobile devices.
1. Siri is only helpful if the user knows what he or she wants to search for. But how many times have you gone to the Google homepage not knowing what exactly it was you wanted to find? I constantly find myself intrigued by the search queries Google comes up for me. Siri can't complete your sentences or help you find what others are searching for – she is severely limited in this capacity. In this sense, Siri is only good at answering queries, not conducting broad searches.
2. Siri is also limited in that – in many cases — she only presents one answer. Google excels at finding multiple answers for users, which is helpful if you'd like multiple opinions. You can compare webpages before you decide on something. Want to know what multiple health websites think about that cough you have? Sorry, Siri can't help with that.
3. Siri doesn't work for people who type better than they talk. When I type something into Google, I can re-word my question, delete a word, and just generally think things through far more easily than when I talk. Talking to a machine simply doesn't allow you that kind of flexibility.
Time and time again, Google has proven it is the best search portal on earth. Why don't we have faith that the world's largest search engine will come up with something even better than Siri? I, for one, am hopeful.
Related:
Apple's Siri Has Limited Functionality Outside the U.S.