1 App, 3 Opinions: What Do Our Experts Think of Dead Trigger?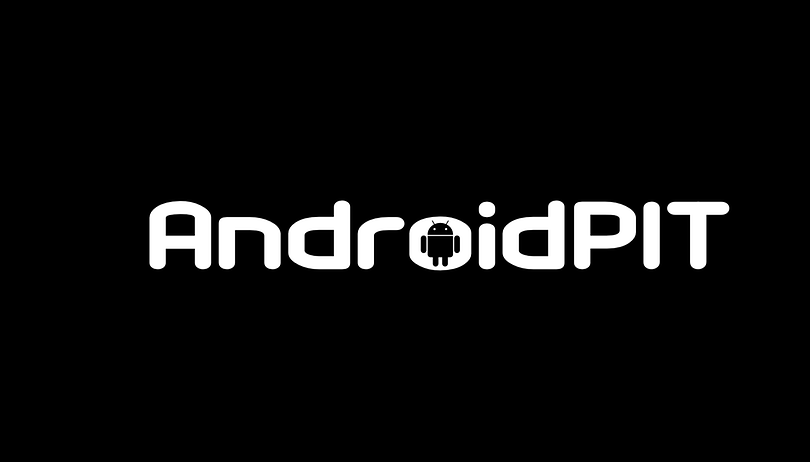 Is Dead Trigger the best Android game ever?
One of the most buzzed about new games on Android, Dead Trigger is a zombie shoot 'em up with a huge fan following and a mountain of beaming 5-star reviews. Phone Arena even called it "The most beautiful mobile game ever." So many people seem to love this game; will our reviewers agree with the masses? Today Eric, Alessandro and myself put Dead Trigger to the test!
Steven
Creative content editor at AndroidPIT.com. Majored in Anthropology and Journalism but a techie at heart. First computer was a Compaq Presario and my whole family used to fight over who got to play Solitaire on it. Currently rocks a Galaxy Nexus. Apps that effortlessly marry style and functionality make my heart race. Most overrated? Angry Birds – there are much better games out there. Apps should allow users a large amount of creative freedom or they quickly become boring. When not playing on my phone, I enjoy a good pastrami sandwich.
Pros:
Dead Trigger has so much going for it. The developers behind the game, Madfinger, have created an immersive, graphically-rich, post-apocalyptic environment that instantly pulls you into the action. From the homescreen – a barren cityscape of derelict buildings – you can choose your challenges. They all revolve around a similar premise: don't get killed by zombies.
Once a challenge is chosen, you wait for the zombies to come. They pop out of doors, climb through windows and appear behind you. You have to swivel your head around to find them, which can be quite a challenge to do while shooting. It also doesn't help that the controls for pivoting are to simply swipe your finger on the right side of the screen; a confusing feat when that's the same area as your gun.
But no matter; the action is satifsfying, the zombies are sufficiently terrifying and the environments are magnificent. I don't think I've seen such amazing graphics on any Android game ever. NOVA 3 was also impressive, but the realistic lighting effects here take the cake.
I can say that Dead Trigger is one of the most impressive games I've ever played on Android.
Cons:
With so many zombie games out there, it'd be nice to find one with a bit more of a storyline. So you're the only human left behind...haven't we heard this story before? While the different levels of the game were beautiful, they revolved around the same mission: kill as many zombies as you can.
It also hard, but not impossible, to progress without spending money on a better gun – which is, I'm sure, how the developers plan to make money, especially now that they're offering their game for free due to "rampant piracy." However, it is possible to buy all weapons for a mere $5 in-app purchase. Given that the game is free, that seems entirely reasonable.
Eric
Editor of AndroidPIT.com. Tech enthusiast. Loves gaming, sports, singing, and card magic. Has owned over 7 Android phones, 2 Android tablets, an iPhone 4 and an iPad. Hardcore crackflasher. Android motto: "If you're not rooted, what are you waiting for?" Hates flying, loves leaving.
Pros:
I..LOVE..GAMES, and Dead Trigger is no exception. Graphically, it's one of the best games I have ever seen on Android, and I very much enjoy playing it on my tablet. The atmosphere of the game makes for a great zombie shooter, and I must admit that it freaked me out the first time a zombie snuck up on me and grabbed me from behind! I also like the fact that I didn't have to download a 17GB file to start playing the game. Audio for the game is also pretty solid, and things get really fun when a big group of zombies start heading your way.
Control wise, Dead Trigger does a pretty good job as well, and I never really had problems aiming or moving around. This is a very solid entry from Madfinger, and even though I purchased the game before it went to fremium, I feel it's very much worth the money. More great graphics like this please!
Cons:

As amazing as the atmosphere and overall setting of the game is, I don't feel any real motivation to make use of them! I mean yes, you can wander around and find the zombies before they come to you, but I'm more compelled to kind of wait and just defend the corner that I'm standing in. After playing the game for a good hour straight, I simply didn't feel the need to move around that much, and I would have liked to have seen more use of the environment itself.

Another peeve I really have is that the crosshair button looks waaaay too much like the actual "shoot" button. I can't count how many times I wanted to fire and found myself zooming in and out from crosshair mode by accident!

My last gripe isn't really with Madfinger, but more with Nvidia for advertising this as a "Tegra 3 enhanced" title. This is completely false. You can easily play the game on a single core or dual core device, and you can unlock the "Tegra 3 graphics" with a little hack found here. Again, this isn't directed at Madfinger, but towards Nvidia for being so shady.
Alessandro
Editor for the Italian website. First flashed device: an HP iPAQ, a hundred years back. Uses Linux and loves everything that is open-source. Believes firmly that any device that can't fit into your jean pocket is a tablet. End of story.
Pros:
Dead Trigger is amazing in that it brings a console-like experience to Android. Even the soundtrack feels immersive and ceinematic, and all of the sound effects were well-made. In general, I felt the attention to detail was fantastic. Even on my smartphone with a single core processor and measly 512 MB of RAM it worked smoothly and without a single hitch. Last but not least; the fact that this game is free is totally outrageous.
Cons:
Having spent hours playing FPS, this one has got to be one of the more repetitive ones. The graphics are beautiful but I would not mind seeing maps on the side of the screen to orient myself. The touch controls are not ideal, as well, and it was hard to coordinate my movements and my shooting at the same time. I wasn't even really able to improve over time; it always felt a tad disjointed.
Finally, I seem to be the only one who experienced this, but Dead Trigger did crash on me. Twice. Within the first 10 minutes of playing. Hopefully it was just a fluke.