This is what the foldable Motorola Razr could look like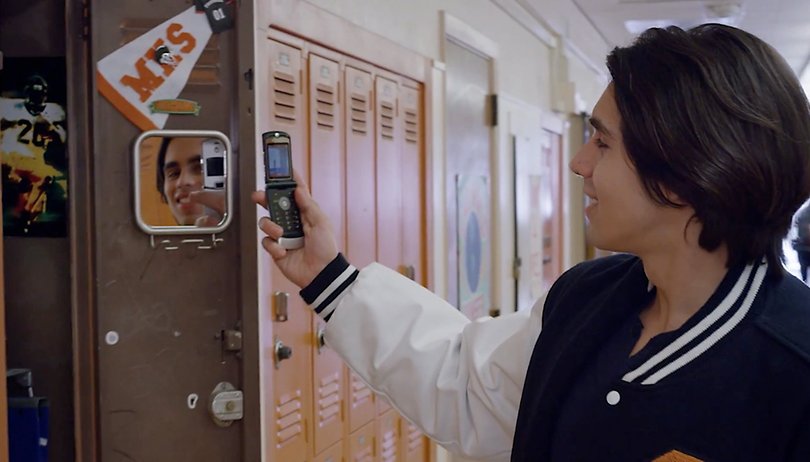 In the last two weeks, multiple pictures of a Motorola folding smartphone have been popping up on the web. Now a concept video shows off what the rumored Razr V4 or Razr 2019 phone might look like.
The smartphone shown in the video published by Waqar Khan is based on concept drawings, patent applications and render images leaked in recent weeks. And as the name of the device suggests, the design is reminiscent of Motorola's Razr flip phone range.
The biggest difference becomes apparent when you open the phone. Instead of a hardware keyboard, a flexible and very long display (beyond a 21:9 aspect ratio) appears on the inside. There's also a notch, of course, which seems to house the front camera and earpiece. A thick edge remains at the lower end, however.
Particularly useful when folded, is another smaller touch screen that displays information such as time and notifications, which users can interact with. The main camera, which protrudes slightly from the case, is also placed there. Together with the second display could also be used for a small snapshot. The upper and lower halves of the Razr phone are held together by a hinge.
There is no information about the Razr smartphone's specs so far, but there are rumors about its price. The device could initially be offered exclusively by Verizon in the US at a price of around $1500.
Not the first Razr concept of its kind
It's not the first time there have been rumors about a revival of the Razr series. As early as March 2018, the first render videos appeared, showing off what a Razr smartphone with foldable display could look like. At that time, however, Motorola's concept was to have the apps lined-up in the dock at the bottom of the homescreen, to make use of the "thick chin" of the device.
What do you think of Motorola's foldable Rarz? How would you design it? Let us know in the comments.