[Video] Sharp's Feel UX Skin Is Surprisingly Awesome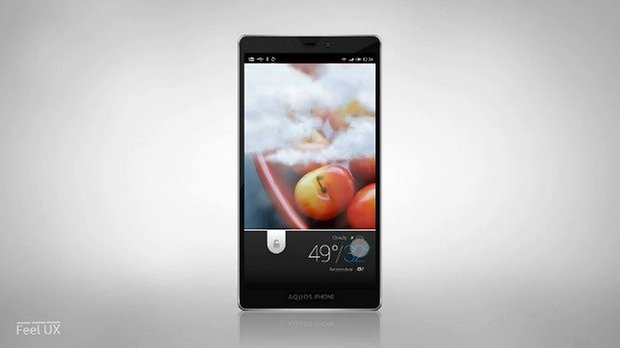 From MOTOBLUR to Touchwiz, Android skins get a bad reputation for being aesthetically retrograde compared to the stock Android they shoddily emulate. Cluttered and dull, these skins cheapen the look and feel of Android, all in the dubious effort to create distinctly branded operating systems. But Sharp has recently unveiled a new UI that actually looks surprisingly awesome. Called Feel UX, the skin forgoes the standard homescreen for a modular design that incorporates the best of Windows 8 and Android Ice Cream Sandwich. Me likey!
As you can see in the video below, the Feel UX features widgets that are now better organized, and the live lockscreen allows you to access stocks, weather, and your own picture gallery before even unlocking the device. It's a minimalist yet functional approach that I can really appreciate. In fact, I wish every Android had this kind of lockscreen. Manufacturers, please pay attention!
Sharp AQUOS Android Smartphone - Feel UX from frog on Vimeo.
It makes me sad to think that US consumers will most likely never get a chance to own a phone featuring Feel UX, since the UI is launching exclusively on Sharp Android phones in Japan this Summer. I like the Paranoid ICS ROM, although it's not nearly as well-organized as Feel UX. Someone buy me a ticket to Japan, stat!