TMA: Android Goes Pirate, Google+ Equals Facebook Minus People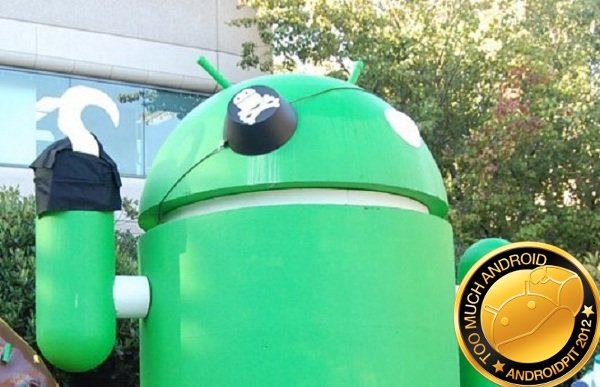 Another day, another Too Much Android, where we bring you some of the stories that you might have missed. In today's Too Much Android: Android goes Pirate with uTorrent, Google+ users forget you're supposed to use something to be a user, HTC wants the next Nexus (who doesn't?) and the second day of the MWC wraps up.
ARRRRRRR! There Be Torrents Here!
If you like stealing.... I mean exchanging files with your friends that you, of course, have the legal right to do so (What were you thinking?) then today is your lucky day! Word has leaked out that uTorrent, one of the best resources for stealing, is currently in development. While there is no def. Release date, look for uTorrent for Android in the coming months.
Google+ "Where Is Every Body?"
Google loves to brag about how many people are virtual ghost town. According to the report, users spend an average of 3 minutes per month on the social network. Even MySpace managed to wrack up a better score... Wow....
Scramble For The Nexus– HTC Gets A Turn
Tech Radar posted a story, which quickly disappeared from the site, indicating that HTC was also in negotiations with Google to get the next Nexus device. But, given the facts that LG is pulling hard for the rights to Android's flagship brand and that HTC was responsible for the first Android powered phone, it's hardly a surprise. But just because HTC is talking to Google doesn't mean that we should expect a Nexus with Beat's By Dr. Dre. It just means that it's anyone's guess who will lead the way in 2012.
MWC– Day Two
And, last but not least, a nice little video summery of the MWC day 2... See you guys tomorrow!