Airport Rumors: Are Speakers The Next Big Thing in Android Tablets?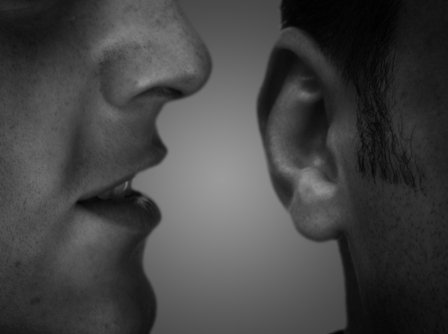 (Picture: Mactastic)
I've been working for AndroidPIT for around six months and it amazes me how many people I randomly meet that somehow are connected to Intel's next generation of Android tablets. Of course I set to work trying to pry a couple secrets from his NDA-locked lips and while he didn't want to tell me much, he did tell he this much: Intel is setting on better sound quality to score big in the tablet market.
Better Speaks For The Win
According to my flight companion, Intel thinks that improved sound quality coupled with boosted battery life is the next big leap for Android tablets. With the introduction of quad-core processors this year, Android tablets are going to be just about as fast as they are going to get in the next year or two (according to my source) meaning that companies wanting to make a dent in a market dominated by the Samsung Galaxy Series and the Transformer Prime companies can't just bet on speed.
Instead Intel is supposedly focusing on improving the sound quality of their next generation Android tablets. The logic goes a little something like this: tablets are devices innately designed for media consumption and, while many of us claim that we want a snazzy new tablet for work or school, most of us really just want to watch movies on them. True, there are some out there who want a tablet as a gaming system, but they are the exception to the rule. If you actually look at what people are using Android tablets for it is really just media consumption. With that in mind and the amazing screens of the Galaxy Series and the blazing fast speeds of the Transformer Prime, it only makes sense that Intel would try to make sound quality their future tablets USP. After all, HTC has had success with their partnership with Beats by Dr. Dre so sounds quality can score points with consumers.
While the nice fellow in window seat didn't want to tell me what exactly Intel actually had in-store for their next generation of tablets, he did admit this much, Intel's goal is to reproduce the sound characteristics of larger external analogue speakers without adding bulk to their tablet PC line. The overall design push is to focus on more battery effect chips and better user experience rather then setting on speed.
If what he told me is accurate, it's a design philosophy I agree with whole heartedly. True, quad-core tablet PCs are cool but in my daily life, I don't need that much speed. Instead of gaming on my tab (I have a desktop for that) I'd much rather have an Android tab that got a week or more from a charge. It's a pipe dream, I know, but if manufactures start putting as much money into battery life as they are into processor development, they might just hit that mark.