Samsung Nexus 10 Tablet Won't Arrive Until "First Half Of 2013"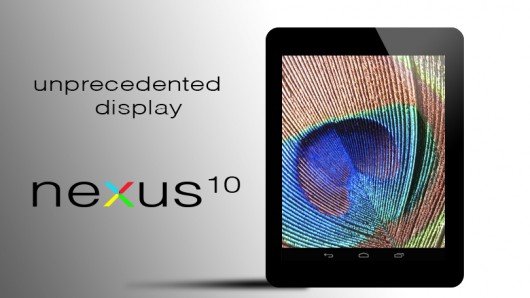 Bummer! If you're like me and have been waiting for Google and Sammy to hurry up and drop a Samsung Nexus 10 tablet before Christmas, it looks as if we will be waiting a bit longer than originally hoped. According to CNET reporter Brooke Crothers (the guy who originally reported that Samsung was building the Nexus 10) the tablet won't arrive until the first half of 2013. Google IO 2013 I suppose?
No one is quite sure what the holdup is, but some speculate that Samsung's next generation Exynos 5 Cortex A15 processor could be causing some delays. The Nexus 10 is also rumored to include a next generation 2560 x 1600 display, which could also be causing production or volume issues. But as we've heard nothing else about a release date for the Samsung Nexus 10 tablet, we can naturally confirm nothing.
I honestly don't mind waiting longer for a Nexus 10 tablet, ESPECIALLY if Sammy is building the internals. If this tablet will really rock the new Exynos 5 chip, 2GB or RAM, and a super high resolution display, I hope they take their time and get it right. Besides, I'm still way too happy with my Wookie powered Transformer Prime to consider getting rid of it anytime soon.
What about you guys? Is this the tablet that you're holding out for, or is there another tablet out there that's caught your eye?
Let me know what you think in the comments below!
Picture credits: gizmag.com